Last Updated on April 7, 2022 by
PINK is a trendy, mainstream hype fashion brand with bright colors, short-form fitting, and decent quality styles for young women, especially teens and college girls. This striking line offers lingerie, underwear, sleepwear, swimsuits, loungewear, beauty products, and accessories, a subsidiary of Victoria's Secrets focusing on younger women aged between 13 to 22 years. The brand's popularity has been propelled by fashion shows and the iconic pink color.
The 5 Strong Reasons Why Pink Brand is Popular
Hype Color
The color pink is a lovely sharp color that you can notice quickly. The color pink signifies feminine power and vibrant skin attractiveness in women. It also portrays the wild side of a man or a woman.
Roseberry considers 'that the prowess the color stands for has become even stronger over time. It's a hue related to power, creativity, and individuality.
Alternatively, pink can be used as a color of defiance, rebellion, and innovation, especially when aligned with a more masculine brand.
The Pink ribbons worn during Breast Cancer Awareness campaigns highlight that women are most heavily impacted by Cancer disease. It also displays a symbol of strength, unity, and support for those fighting to keep alive from this monster disease.
To add to the list, the brand's use of pink color on its intimate lingerie and apparel aligns perfectly with its target market: young teens and college-aged girls.
Good Quality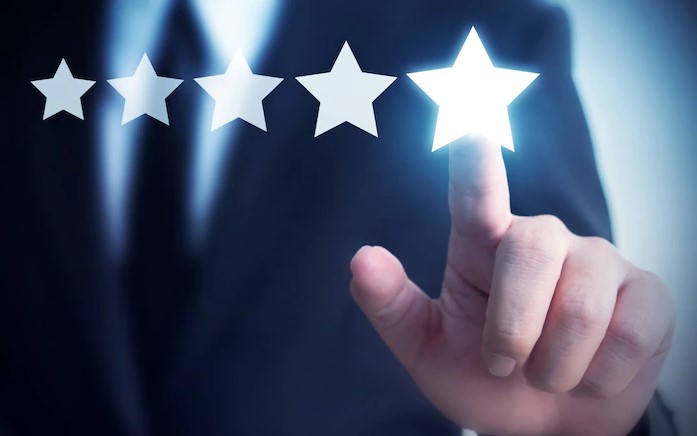 The Pink Products are made from high-quality raw materials. Their products are durable and super comfy. Many teens have an affinity for this brand because of its bright colors, short well-fitting designs, and decent-quality fabrics. 
On Pink's product review page, many women commented that they have been shopping in Pink's store since their teenage years, and they continue to shop there because of the long-lasting and uniqueness of quality products sold at Pink's stores.
Career Sponsorship
Pink target audience is high school and college girls. To attract more customers, Pink has programs for college girls where they apply to become the brand's representatives. 
Once successful, the girls serve as brand ambassadors. They get to post on social media and also get a chance to participate in events hosted in Pink's stores. Through these Programs, Pink sponsors allow girls interested in advertising, event planning, and marketing to build careers through Victoria's Secret.
Use of Celebrities
Pink has hosted several fashion shows on the runway. During these shows, famous artists are invited to perform live. Some celebrities are Katy Perry, Justin Bieber, Nicki Minaj, Ariana Grande, and Bruno Mars. Teenagers want to be associated with such Celebrities making the brand more popular.
Promotions
Pink has been promoted mainly by partnering with the National Football League teams to market apparel containing the team logo to high school and college-aged women. The brand continues to be promoted during Fashion shows runway by famous fashion models 
Why is the Brand Ping Doing Well in the Mainstream Fashion Industry?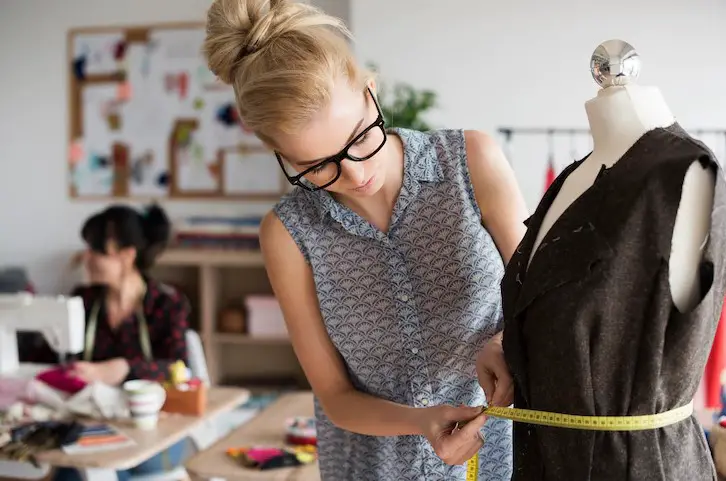 Pink has tremendously done well in mainstream fashion through frequent fashion shows hosted by mother company Victoria's secrets Fashion Shows. The color pink is the trending summer color of the year 2022. 
Flashes of shades of pink have reappeared in a big way on summer 2022 runways from Dior, Victoria's Secret Versace to Alexander McQueen, to name a few. Fashion designers wanted something brighter, bolder, and more energetic. One would ask why the color pink is considered a bold and feminine color.
Here is a short history of pink color and women:
Pink is said to have been worn in the early 18th century in India and China's imperial family. In Europe, it was widely worn by people of certain high-end classes, including the royal family. It defined the social status of the wearer. 
Madame De Pompadour of France was so adorned and fascinated with the color. A French porcelain manufacturer Sevres created a pink shade specifically for her named Rose Pompadour in 1757. In these early years, the color pink was associated with masculinity, with boys dressing in pink and girls in blue. 
However, this tradition changed with pink color transitioning to feminine color when  US first lady Mamie Eisenhower whore pink gown during her inauguration, thereby cementing pink color as Ladies color.
By 1957 pink color made its way back to the big screen, with notable celebrities seen wearing pink. We have Marilyn Monroe, who wore pink in the movie 'Gentlemen Prefer Blondes. In Audrey Hepburn's movie Funny Face, the magazine editor in chief character Maggie Prescott sings an ode to the color, "if she gotta think, think pink." In the film Grease by the Pink Ladies in 1978, the actors are good-looking in pink satin jackets.
The color spread like wildfire, and everyone liked it especially many celebrities who wanted to be adorned in Pink during their big moment.
 Some reckoned stars like Lady Gaga wore a mind-blowing pink Brandon Maxwell dress during Met Gala red carpet in 2019. Gwyneth Paltrow wore a powder pink gown when she was rewarded the best actress Oscar Award in1999.
Couture designers Rabih Kayrouz, Nicolas Jebran, and Murad have also widely advocated for pink designs and fabric throughout the millennium. 
Pink has primarily been associated with girls, but the norm has changed with the new millennials. Pink has endless shades and can be used widely in both men's and women's apparel for interior decor and other decorations like floral arrangements during events like weddings. 
The color's prowess has become stronger over time, and it is widely loved by all genders, irrespective of their age.
The Pink Brand History
The Pink brand was launched in 2002. Victoria's Secret launched it as a new product line for young adults and teenagers. This brand was introduced strategically to lure younger feminine customers into buying from Victoria's Secrets outlets. 
Audience customers received the pink product chain; by 2004, the first rollout chain was up and running.
Who is Victoria's Secret?
Victoria's Secret is a highly recognized brand in the US. It is a lingerie, clothing, and beauty products retailer known for visibility marketing and branding. This brand is widely known for a fashion show with supermodels known as Angels and a famous catalog. Victoria's Secret was started in 1977 courtesy of Roy and Gaye Raymond. 
Pink's first store was in the Stanford Shopping center in Palo Alto, California. The store was named after Queen Victoria and the associated refinement in the Victoria era. At the same time, the 'secret' was hidden underneath the clothing. 
Victoria's Secret was later sold to Les Wexner, who revamped its sales model towards a greater focus on female customers. Victoria's Secrets did exceptionally well in its first years in business, and it continues to do well even today. The company expanded into three divisions. 
Victoria's Secret Lingerie
Victoria's Secret Beauty
Pink
The PINK sells sexy innerwear, swimsuits, sleepwear, loungewear, beauty products, and accessories. Pink stores are placed side by side with Victoria's Secret stores to familiarise young shoppers with more adult products.
Pink faces lingerie competition from Aerie and Abercrombie, whose target market is the youth. However, the company's teen sweat pants and pajamas have taken great heights with their popularity in the hype fashion era. Celebrity singer Justin Bieber has been sported several times wearing pink sweat pants.
With its headquarters in Reynoldsburg, Ohio, United States, Pink has grown to over 141 stores. It currently has a stand-alone store in Canada.