Last Updated on March 17, 2022 by
Little people, often known as dwarfs, are affected by skeletal dysplasia, which is a condition that many people have. Often, it causes disabilities and medical problems. But just like everyone else, dwarfs need clothing that makes them feel comfortable. Most times, dwarfs are forced to purchase clothing that isn't age-appropriate. Clothing lines such as Breeze clothing, Kath. D. Woods, One Stone Clothing, and many more, produce clothes for little people.
What Are The Challenges Met By Little People When Shopping For Clothes?
Some mothers complain that buying clothes for their little kids is an issue. Other people have to get their clothes stitched, which is expensive. Big brands like Gucci, Zara, Ralph Lauren, and many more do not have clothing for dwarfs, and buying from the kids' section is unnecessary as the clothes often have to be altered. Thankfully, there are options, and this article will highlight where they shop for clothes.
The 6 Best Clothing Lines For Little People's Clothes
Kathy. D. Woods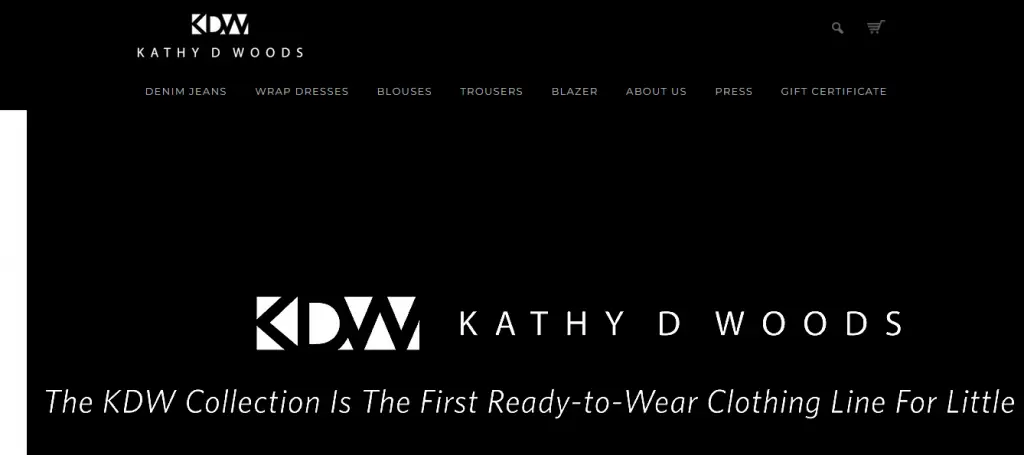 Kathy started her venture with her husband Dana after years of frustration for not finding the right fit. Before Kathy became an entrepreneur, she was a pre-school teacher. She is a woman of faith and integrity, and she has a vision of changing the little community's lives. 
Kathy faced first-hand challenges when she saw her mother struggling to stitch every article of clothing to fit her. She faced difficulties finding fitting clothes for her as an adult, and it was too expensive to always go to a tailor. In 2010, the couple turned their challenge into an opportunity.
 Kathy is the first African American Little Person fashion designer and is a native of Cincinnati, Ohio. The couple is not designers by trade; therefore, they immediately became Fashion Business Inc. (FBI), an organization devoted to mentoring fashion entrepreneurs founded by France Harder. 
An online women's clothing company sells clothes for little adult people. The company is passionate about providing beautiful and high-quality ready-to-wear inexpensive, classy, and perfectly proportioned clothes. 
The management is confident in offering an exquisite fit for all body types, and the clothing is of modern times and embodies modern concepts. The company sells denim jeans, wrap dresses, blouses, trousers, and blazers. It has a Facebook, Twitter, and Instagram page that allows consumers to buy from there. 
It has a website too where people purchase their clothes. If you wish to buy short people's clothes from the website, visit www.kathydwoodsstore.com. 
One Stone Clothing
One Stone Clothing is a line that manufactures for special people. The clothes are for those born with Dwarfism, especially Achondroplasia or Short Limb Dwarfism. The clothes are made according to the consumer's specifications; hence, they will not have to buy something that won't fit. 
Tyler is the founder of One Stone Clothing and has struggled over twenty years with Achondroplasia. He decided to start the business when he bought three pairs of basketball shorts for $6 and spent $50 to get them altered to his size. 
Tyler launched the business in 2019. It sells men's clothing such as shirts, t-shirts, and pullovers. 
Breeze Clothing 
Nesma Yahia is the founder of Breeze clothing. Breeze Clothing is the first Egyptian Fashion Brand for people of short stature. She launched her first fashion line for veiled and non-veiled short people. She decided to model her brand, including stunning evening wear designs, kaftans, blouses, skirts, and everyday dresses. 
Yahia solved a problem that she faced and made her dream come true. She launched the business in September 2020 at the age of twenty. She studied at Mansoura University and was the first dwarf model in Egypt. 
Her goal is to make clothing for little people more accessible and help them be more confident in their height. She buys the materials, designs the outfits, and stitches them by a tailor. The clothing isn't limited by a certain age group and features options for women who wear hijabs and those who don't. 
The brand also has articles of clothing for men. The designs do not show too much skin and don't make the consumer appear too short. Consumers can buy from her Facebook and Instagram page. 
River Island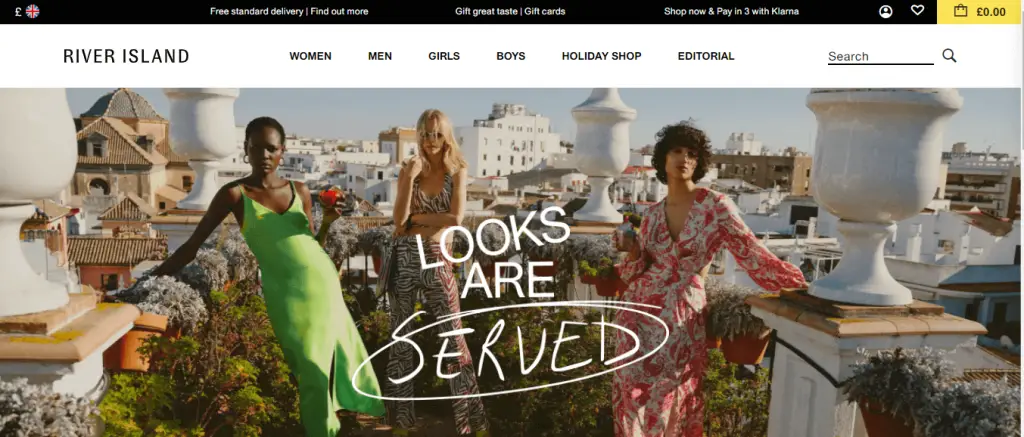 The owner of River Island is Bernard Lewis who started his business in 1948. However, his first business wasn't the clothing line but selling fruits and vegetables to the local people in London. Within no time, he changed his business and sold wool for knitting. 
Since the business did well, his three brothers joined him and expanded. The brothers named the company Lewis Separates and had five different stores across London. 
By 1955, there were nine stores, and the business was growing. In the 1960s, the brothers renamed the company Chelsea Girl. It was the first fashion boutique chain in the U.K. and sold items for females only. 
In the 1970s, two brothers left Chelsea Girl and started their business. Bernard and David were handling Chelsea Girl. David then started his operation and opened property and investment companies and named it Lewis Trust Group. Bernard later expanded his business and opened Concept Man in 1982, selling clothing and accessories for men. 
In 1988 Bernard and David merged Concept Man and Chelsea Girl to make one store, hence named it River Island. By the 1990s, the store became famous, and in 1993, the brothers opened the first River Island store in Ireland. Over time they opened stores in Russia, Poland, and selected areas of the Middle East. 
In 2010, River Island introduced the kids' section and made the brand even more famous. The kids' section did not only have clothes for children but also adults with short stature. Currently, River Island has over 250 stores worldwide. 
Little People Clothing Brand
Warwick Davis co-founded Little People with his wife and a group of individuals in 2012. Since its inception, the Little People Clothing Brand has become a registered charity and an essential resource for the little community's social, medical, and financial needs in the U.K. 
The brand is a team of moms, dads, aunts, and uncles. The little kids give the brand inspiration and celebrate with them. At Little People, the kids' clothes are super cool, and it has fun kid's clothes from size two to fourteen. The in-house team designs the clothes. 
The brand utilizes quality fabrics that are wearable and unique, with prints and graphics that the manufacturers style differently. The brand has clothing for kids,' and the clothing is known for its softness durability and is made from the best organic cotton. Consumers purchase the clothes from the company's website as it is an online store. 
It also has a brick-and-mortar shop at the Giga mall, Pakistan. The company also has clothes for adults with short stature. 
Redbubble
Redbubble is a clothing brand in Melbourne, Australia, and started in 2006. It is a unique brand because it gives independent artists and designers a meaningful way to sell their innovations. Today, the brand connects over 700,000 artists and designers across the planet with many fans. The interested artists and designers open a Redbubble shop on the website and upload designs. 
Consumers opt for the designs they love on a particular product. The designer or artist makes the product and gets paid while the consumer gets it. Redbubble allows consumers to get customized items, including clothing.
Redbubble also sells women, men, children, and short people clothing. It sells t-shirts, tops, dresses, hats, and much more. It ships clothing globally, and consumers can purchase the products from their website. Apart from clothing, the company sells gifts, accessories, wall art, stationery, and masks.
Suppose you are a short person worried about where to find an ideal cloth that fits well, you have a plethora of options to choose from on this page.