Last Updated on August 22, 2023 by Reiner Chase
Nike Jordan model abbreviations indicate the shoe's iteration. For instance, "AJ1" refers to Air Jordan 1, denoting its first version. Sequentially, "AJ11" signifies Air Jordan 11. These abbreviations help enthusiasts identify specific models and their release order accurately.
The Background of the Nike Air Jordan Brand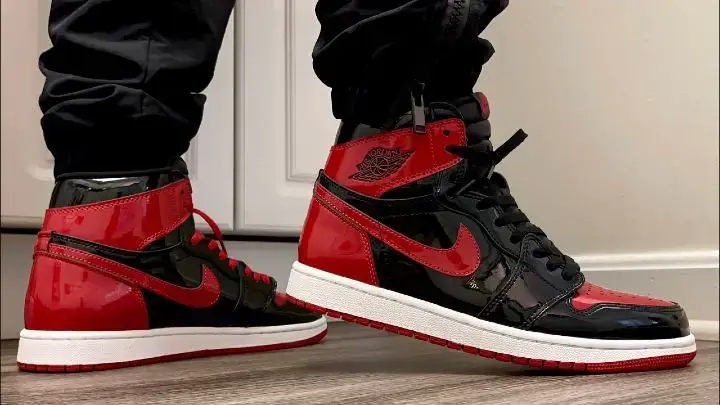 The Jordan is a subsidiary of Nike that was created in 1984 and named after Michael Jordan. The company sells athletic and casual footwear and apparel and has been highly successful.
The Jordan Brand has released different models of shoes over the years, each with its unique abbreviation. While some people may know what these letters stand for, others may be unsure. In this blog post, we will look at each of the most common Nike Jordan model abbreviations.
What is the Average Cost of Nike Jordan Sneakers?
The average cost of a pair of Nike Jordan sneakers is $100. The most popular models, such as the Air Jordan 11, can cost upwards of $300. While some may consider this expensive, others consider it a worthy investment. A good pair of sneakers can last you several years with proper care.
What the Nike Jordan Model Abbreviations Represent
The Nike Jordan Brand has a long list of different models of shoes. Each model has a unique name and set of features. Some of the most popular models include the Air Jordan 1, Air Jordan 3, Air Jordan 11, and Air Jordan 12. However, do you understand what each of these models' abbreviations represents? Let's find out.
OG
This acrimony OG has two meanings. It can refer to the original colorways of shoes at their first release. For instance, Air Jordan 1 "Bred" is an OG. But it can also refer to the first release of a sneaker. For example, When the Pure Money Jordan 4 was re-released in 2017, people called it an OG release in terms of quality.
The term colorway refers to the colors used on a sneaker. They are generally nicknames given either by the brand or the fans. For example, the Air Jordan 1 "Bred" colorway refers to an AJ1 with a unique red and black color combination.
The OG colorway of the OG Air Jordan, anything released in Bred black and red, will sell out quickly. Most models of Air Jordan and other sneakers worth their resale are produced in a Bred colorway, partly since it's a well-documented fan favorite.
GS
GS or Grade School refers to the re-engineered sizes of popular sneakers. The shoes are of a smaller and narrower construction. Grade School models are designed to fit a foot smaller than the average male to ensure a perfect fit for girls and adolescents.
GS measures the sneakers in relation to the child's shoe sizes. If you or a child you know go to the market to buy a new pair of shoes, take the time to figure out the appropriate sneaker size.
As a rule, GS is another way of describing a small shoe size. GS is the biggest size for children's shoes and is larger than TD (toddler) and PS (preschool).
The sneakers have much more room to grow than other more restrictive shoe styles. However, the girls' sizes are different. They are usually between one year and five and a half years.
These shoe sizes are not meant specifically for women. GS means 'Grade School,' and they are for kids. GS sizes are mainly between 1y-7 or 7.5y, and women's shoe sizes usually are small, and people think they are the same.
When a woman wants to buy a GS size, she needs to subtract 1.5 sizes from her regular shoe size, and if she wears women's eight, she has to buy 6.5 shoes in Girls' Grade School.
GS sizes go up to a 7Y, almost the same size 7 for men. The main distinction between a GS 7 size shoe and a men's seven is the quality and price.
OVO
 OVO acronym stands for 'October's Very Own' and refers to Drake's date of birth and other fancy initials that fit well into the brand's logo. Drake is a massively popular rapper and singer from Canada who has an endorsement deal with the Jordan Brand. Drake Collaborated with Jordan through his OVO fashion label and released unique models such as the Air Jordan 8, Air Jordan 10, and Air Jordan 1.
 Jordan Brand presented the latest edition of the Air Jordan X OVO. This Toronto's most refined sneaker comes with a court classic set in premium leather and features a sleek black finish.
GG 
GG means Grade School Girls. These are shoes designed and explicitly released for grade school-size girls.
 Grade school is size 3.5 to 7. While GG refers to Girl's High School, Some versions are clearly for girls, depending on the color. Even though they are meant for grade school girls, an adult lady with tiny feet can wear them.
BG
BG means grade school boys and the same thing as GG but for boys. These are shoes designed and released for grade school-size boys.
PRM
PRM stands for Premium sneakers. These include shoes made with the highest quality materials. However, they're a standardized release and usually not too highly sought after.
What does HC mean in shoes?
HC acronym stands for Hard Court Shoes. These sneakers are usually more durable than shoes made for other surfaces since the surface is abrasive. The shoes also come with good Cushioning.
Every time your foot contacts the ground, a small shockwave travels from your feet and legs throughout your entire body. Shoes with ample cushioning reduce the shock and help you avoid foot, ankle, leg, or back pain.
 The shoes also come with a Wiggle Room since your foot swells a little during the day, so it's recommended that any pair of shoes you buy should offer a little space between the end of your toes to prevent pain and blisters.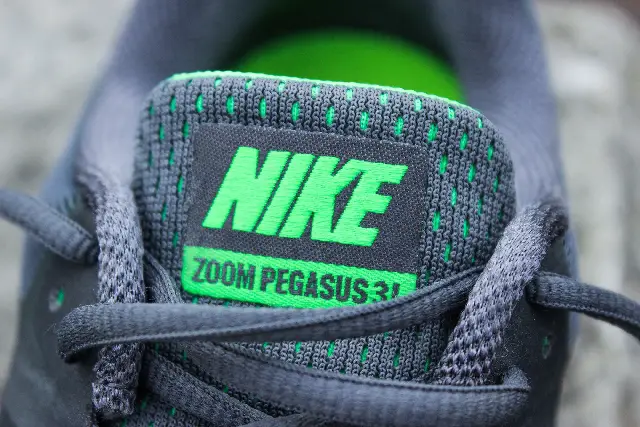 What are the Benefits of Wearing Nike Air Jordan Sneakers?
Wearing Nike Air Jordan sneakers has many benefits:
They are incredibly comfortable.
They  provide good support
They are durable.
They are stylish and come in a variety of colors and designs.
They are affordable and easy to find.
Nike Air Jordan sneakers are an excellent choice for anyone looking for a new pair of shoes. They offer comfort, style, durability, and affordability in one package.
How to Choose the Right Model of Nike Air Jordan
Are you a sneakerhead on the hunt for the perfect pair of Nike Air Jordans? With so many models and variations to choose from, it can be overwhelming to find the right one that matches your style and preferences. Fear not! We've put together a listicle to help you navigate the world of Air Jordans and make an informed decision. Here are our top tips on how to choose the right model of Nike Air Jordan:
Consider your style: The first step is to determine the look you're going for. Are you a fan of the classic designs or do you prefer a more contemporary style? Air Jordans come in various silhouettes, ranging from the iconic Jordan 1 to the modern Jordan XXXV. Take into account your personal style and wardrobe, and choose a model that suits your aesthetic.
Understand the history: Each model of Air Jordans has its own story and significance. Educate yourself on the history and heritage behind different designs. For example, the Jordan 3 is famous for its elephant print and introduction of visible Air cushioning. Knowing these details will not only make your purchase more meaningful but also help you appreciate the craftsmanship behind each pair.
Consider performance features: If you're buying Air Jordans for more than just casual wear, it's crucial to consider the performance features of different models. Are you looking for increased responsiveness, support, or cushioning? Models like the Air Jordan XX9 and XXXIV have innovative technologies that cater to performance on the court. In contrast, retro models may prioritize lifestyle appeal over advanced performance features.
Look for collaborations: Nike has collaborated with various brands, designers, and celebrities to create unique Air Jordans over the years. These collaborations often result in limited edition releases that quickly become collectors' favorites. Keep an eye out for special collaborations like Off-White, Travis Scott, or Union LA, as they offer distinct design elements that can make your Air Jordans stand out from the crowd.
Fit and comfort: Remember, it's essential to find a pair of Air Jordans that fit comfortably on your feet. Different models may have slightly different shapes and sizing, so try them on if possible or refer to sizing guides. Consider factors like toe box width, arch support, and cushioning when making your decision. Don't sacrifice comfort for style!
Research resale value: Some Air Jordans gain significant popularity and demand in the resale market, which can greatly affect their price. If you're looking to invest in a pair that holds value or even increases in worth over time, do your research on resale prices and the scarcity of certain models. This is especially important if you plan to add rare Air Jordans to your collection.
Budget: Last but not least, consider your budget. Air Jordans vary greatly in price depending on the model, edition, and condition. While limited editions and collaborations tend to be more expensive, there are also budget-friendly options available. Set a realistic budget and explore the range of Air Jordans within that price range. Don't forget to factor in any additional costs like shipping or customs fees if purchasing online.
Taking Care of the Nike Air Jordan Shoes
The Nike Air Jordan shoes are among the most popular basketball shoes on the market. So, when you buy a pair, you want to ensure that you take care of them to last as long as possible. Here are tips on how to take care of your Nike Air Jordan shoes:
-Wipe them down after each wear with a damp cloth. This removes all dirt or debris that could potentially damage the shoes.
-Be careful when you are cleaning them. Do not use harsh chemicals or scrub too vigorously, as this can damage the material.
-Store them in a cool, dry place out of direct sunlight.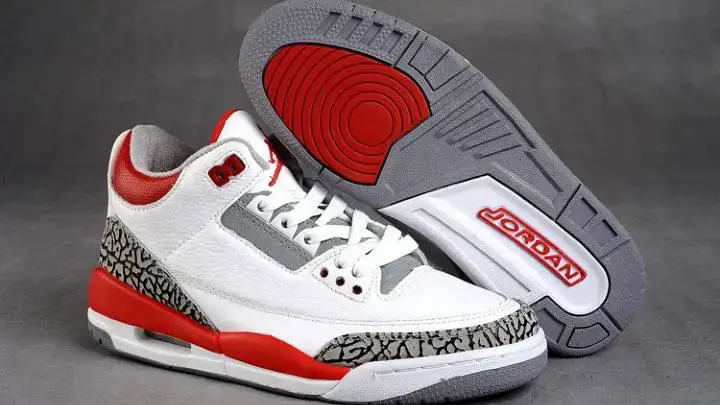 The Final Word
The Nike Air Jordan abbreviations OG, GG, GS, BG, OVO, PRM, and HC, might seem unimportant, but they mean a lot when choosing the right sneaker that meets your needs. When you familiarize yourself with the abbreviations, you will be in a better position to identify with your favorite model.
References:
https://africanafashion.com/what-is-gs-og-gg-bg-ovo-prm-and-hc-in-jordans-model-abbreviations/
https://www.quora.com/What-do-the-Nike-Air-Jordan-model-abbreviations-represent-OG-GG-GS-BG-OVO-PRM-HC