Last Updated on October 22, 2020 by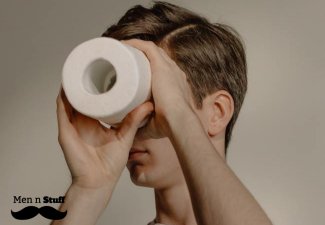 In the present times, where we try so hard to disgender the world and dismantle patriarchy, it's rare to go a day without hearing how terrible men are. But in reality, most men are great and not as bad as we paint them in society today. We agree that there is a number who do disheartening things, but this doesn't make all men bad. Bad things are done by bad people, regardless of gender. We also have bad, toxic, and irresponsible women, but society is not ready for that conversation yet. It is time to take a step back and look at the reasons why men are great and revive our hope and love for this gender.
Reasons why men are great
The presence of men in our lives and society makes the world a better place for all of us. We look at some of the reasons why we think men are great people in a bid to appreciate them more.
Men sacrifice their lives to fight and protect  society
Men give their lives for their countries and even families. It is evident because the majority of those in the military, law enforcers, and even first responders are men. They dedicate their lives and take up dangerous jobs willingly to make sure the world is safe. They are selfless when it comes to protecting those they love and care about.
Men are providers and builders.
Men find joy, value, and self-worth in supporting the needs of their families and those close to them. They go beyond their limits to make sure their children have food, shelter, clothing, education, and a secure future. In the workplace, men willingly offer to teach new hires how to navigate through. They are also very generous with knowledge and skills. They stand up for what is right and just. Men also pursue fields that are seen as hard and sometimes risky without giving it much thought.
Men are healers and teachers.
Other than being literal classroom teachers, men teach those around them tangible skills such as how to ride a bike or how to resolve conflicts. Every one of us has at least one skill which they learned from a man who was not even their teacher. Men devote themselves to impact new skills on other people. Men have also taken up the role of helping people heal from emotional wounds and even physical illnesses. We cannot ignore the contribution of men in the healthcare sector.
Men are leaders
The majority of the world's leaders are men. Men engage in politics and leadership to make our countries and the world better. They create opportunities for others and pursue economic growth and development. Men have given up their comfort zones to fight and advocate for human rights. They have championed courses that have improved the standards of living of their societies. Men have also been in the frontline championing for women's rights.
Men are fathers
The role of a father in the family is invaluable. Men take up this role graciously and offer psychological and emotional support to their children. Men strive to uphold traditional values to create healthy generations. The Shriver Report Snapshot has shown that men now strive to uphold family values and a healthy relationship with their spouse and children as opposed t just material wealth.
How men become great
Most times, men stand out at what they do.They use their will power to chisel out what they want from life. It always seems like the universe conspires to give them what they want. Men make their accomplishments seem effortless, and we can't help but ask ourselves how they do it. Here are afew insights that can help even young boys to morph into great men:
Great men are confident in themselves
When a man sets out to do something, he doesn't second guess himself. He is optimistic that somehow, he will figure things out along the way. This is why men rarely miss out on opportunities. They take on whatever they want and learn along the way. They do not depend on their competence but rather believe in their capabilities. Great men are determined to overcome obstacles. Theodore Roosevelt once said," the boy who is going to make a great man must not make up his mind merely to overcome a thousand obstacles but to win despite a thousand repulses and defeats."
Men are risk-takers
Men are not afraid to take a leap of faith when venturing into the unknown. They always have the urge to venture into new realms, try new things, and learn new skills even when they don't know how things will turn out. Being risk takers helps men to overcome the fear of failure.
Great men assume responsibility in the circumstances they create
The turning point in every man's life is the moment he decides to take responsibility for his circumstances and refuse to be a victim of his environment. After taking responsibility, great men begin to look for opportunities that are in line with their purpose.
Great men have integrity.
A great man is morally upright. He has a moral code that defines how he does things. Integrity helps you to say no to the wrong things and to stand up for what is right. A man with integrity does not participate in vices or anything that breaks his moral code. Integrity helps you to uphold your power energetically.
Being a great man starts with the desire to be great.
November 19th is international men's day worldwide. This is the day we get to celebrate the positive contribution of men to our society. We get a chance to focus on the positive role models and appreciate issues that are unique to the experiences of men. This day should be utilized to focus on men's overall health and wellbeing. It is through this practice that we will overcome discrimination against men in social attitudes and expectations. Celebrating the contribution of men in our society also helps everyone agree that men are indeed great.