Last Updated on May 12, 2022 by
In today's world, the trend is changing in every aspect of life, be it dressing up, technology, and much more, unlike back in the days. Women wore clothes that covered their bodies because there was not much to expose, and the fashion standards were not competitive. The modern girl wears a short revealing cloth to identify with the trending fashion, express her, and much more.
Ancient Girls Never Wore Short Revealing Clothes, Why?
The fashion was different, and there was nothing like online shopping. In today's world, technology has brought the world closer and exposed a lot to everyone, be it clothing, fashion, and ideas on how to dress, or online shopping is usually done worldwide.
A sense of dressing and fashion is one's choice as we look into why girls wear short revealing clothes.
Examples of Some Revealing Clothes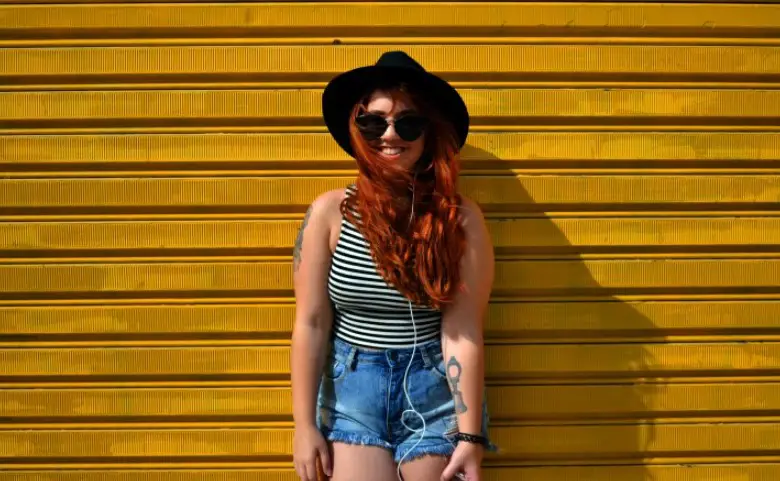 Revealing clothes show off your body parts, and most ladies believe that this is what defines a woman. Below is a list of some short clothes worn by girls:
Short dresses and skirts that are above the knees.
Short shorts.
Top with a V- neck showing off the cleavage depending on their depth and off-shoulder sleeves.
Lower back dresses. 
Crop tops that show the belly button.
See-through material outfits. 
Revealing clothes can be Indian outfits such as saree blouses.
Fitting clothes that show the body figure.
7 Reasons Why Modern Girls Prefer Short Revealing Clothes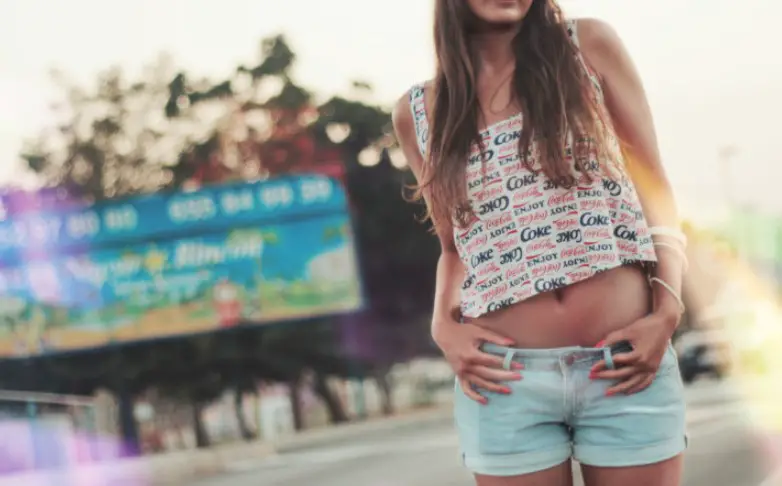 Fashion
Fashion trends keep changing in the world every other day, and girls do want to fit in by going with the trend, be it going to work, partying and clubbing, visiting the mall, and beach visits.
 Every event has its way of dressing. For example, primarily, girls going to cocktail parties tend to dress in short dresses giving it a chick look.
 Girls like having body piercings and tattoos; thus, wearing short and revealing clothes will show what they have done on their bodies.
Fitness
Girls are into fitness and work hard on their bodies just to fit into clothes they would like to wear and look good in them. 
Short crop tops would look good with a flat belly and some abs to show off, boosting their confidence, and wearing hot pants show off their glutes, making them work hard and maintain their body weight and sizes to flaunt in with the revealing clothes and fashion. 
With the trend, they tend to watch out for their diets and make it a habit of working out to fit into the fashion trends. They go to the gym wearing revealing outfits, and all this is to show their achievements.
Confidence
It builds confidence within them consistently, and it gives a positive vibe to wake up and get dressed and look forward to the day, keeping them happy, comfortable, and productive with what they have worn. No matter what or where you go, everyone judges the fashion you choose to wear.
 With fashion, it boosts what you would like to accessorize with jewelry and how you wish to put your makeup on. Short revealing clothes boost what you have dressed for, maybe a party, a casual meeting with a friend, a date, or an interview. 
Girls Use Short Revealing Clothes to Express themselves
Fashion reveals a lot and reflects who you are and the art within you. Wearing revealing clothes can offset a mood for men when going on a date night. Dressing up in short revealing clothes can express her willingness to date a man.
On the other hand, men like their women to look innovative, elegant, and appealing, giving them a boost with a confident woman beside them and leaving them with a lasting expression. 
Girls not only dress to please men but to impress themselves and feel good, which empowers them to be independent and confident. Their way of dressing gives a mood and vibe within themselves and catches the attention of others in the crowd, leaving them feeling appealing and attractive.
Weather and Activities 
Dressing changes with seasons. During summer, it gets hot, activities also change, and so does the dressing code. In hot and humid weather, girls change to short clothes, making them comfortable and able to breathe and be in the trend.
 Hot weather is the perfect season for a modern girl to rock short and revealing clothes—some like enjoying the beach by wearing bikinis and shorts. 
Each season has its way of dressing and doing activities. For example, they tend to wear short dresses with light stockings, giving another aspect of fashion. Wearing clothes according to the weather aids one's health as well. 
One cannot wear a short dress in freezing weather or a jumpsuit in hot summer weather. It will make one stand out in the crowd. Therefore, short and revealing clothes for girls have their place in the changing weather patterns.
Society
Society has accepted the trends of dressing nowadays, unlike in the olden days and orthodox thinking, which gives the girls the freedom on how to dress. 
Society acceptance plays an important role. Therefore, a girl will wear revealing clothes and walk around confidently without fear. In some countries they do not entertain this dressing, we have to respect their views on that.
Before traveling to a foreign country, it is essential to check on their fashion standards and go along and respect what they accept and what they do not accept to avoid misunderstandings during your visit. 
To fit into society, girls dress according to the trend, and the designer labels in the market reveal their dressing standards.
Imitating their Idols
Girls admire who they follow and tend to dress up how their idols do. The most popular idols followed are Rihanna and Nicki Minaj, who like revealing their bodies. Recently Rihanna, during her pregnancy, had revealed her baby bump leaving the impression one is free to wear and feel what they want to at any stage of their womanhood. 
The girls also chose and perfected the same way of showing their baby bump. 
Girls can set an example in the house or friend circle by being fashion icons, which leaves an imprint of others admiring and wanting to dress up like them.
How Does the World Perceive Short Revealing Clothes Worn by Modern Girls?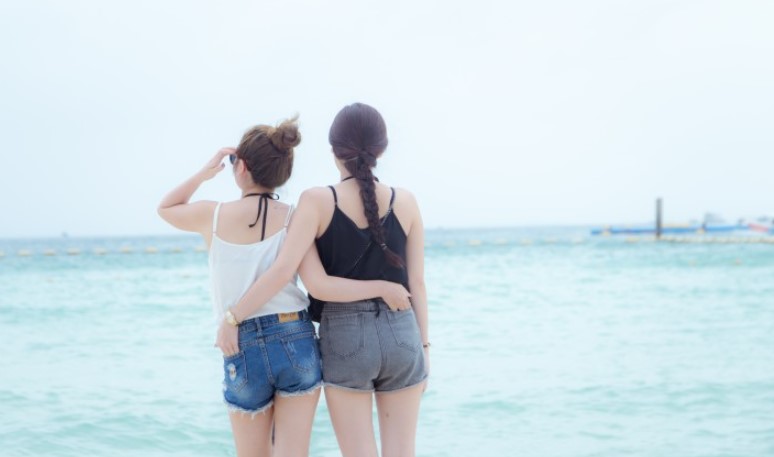 Trends change and thinking and living are also changing in this world. It is an open world today. We should respect each other in terms of how they dress. On the other hand, keeping in mind the girls who dress should also respect the society and how to dress where it needs respect and comfort of other people. 
Respect the environment, for example, going to a church and sad occasions such as funerals.
 Girls don't always dress to please others but are happy within themselves and feel good. The daily changes in life and the entertainment world have influenced fashion standards. 
The world should not judge a girl with her dress at any one point. As in some countries, rape is subject to what the girl wore, which is a very wrong judgment, and let us have society understand that the girls have a right to their way of dressing. It is the mindset that has to be changed.