Last Updated on April 21, 2022 by
Yes. Gucci tennis sneakers are good and comfortable, but they are not long-lasting. Gucci is one of the most known luxury brands globally. The word Gucci means 'fancy, excellent, or very fashionable.' Gucci symbol is two linked Gs and adorns purses and shirts. Gucci is an Italian brand and was started by Guccio Gucci in 1921; that now sells shoes, purses, clothes, and much more. It has a variety of clothes and accessories for men and women although it is expensive. 
Are Gucci Tennis Sneakers a Fashion Statement?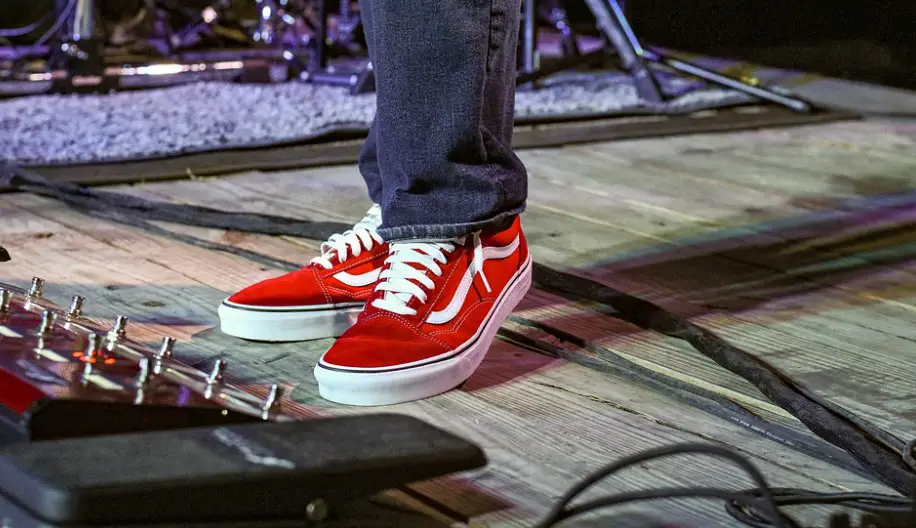 Men and women who are fashionable worry about their clothing and the type of shoes to match the clothing. Shoes are a necessity and a statement in today's world. Everyone protecting their feet in comfortable shoes is one thing, but it can make or break their outfit. 
A simple pair of shoes can elevate anyone's tracksuit into something that could belong to a magazine's front page. How people dress serves as a commentary on how they want to present themselves to the world, what they value, and when they choose where to shop. 
It has been decided that fashion is for fun, and comfort is key. Gucci has developed various sneaker types that focus on protecting the feet and maintaining style.
Gucci Tennis Sneakers
Gucci tennis sneakers are part of Gucci's shoe collection which is good and comfortable. Gucci sneakers are made with attention-to-detail and good materials, but the durability and construction aren't up to par like its dresses, shoes, or loafers. 
Gucci's material isn't that great and long-lasting, even with frequent service. The sneakers wear down much faster, irreparable because of their construction. If they wear down in a few years, they are permanently damaged and can't be repaired.
Different Types of Gucci Tennis Sneakers for Men and Women
There are different Gucci sneakers, and below is a list of options consumers can choose. Gucci manufactures and sells plenty of styles, colors, fabric, and design options. 
A pair of sneakers is a must-have, and the fashion house merges classic vintage pieces and colors with today's style. Gucci has successfully created alternate shoes in which fashion and function meet.
1. Gucci Men's and Women's Tennis Sneakers 1977 in Butter Cotton
Gucci tennis sneakers are the best option for men looking for a great pair of sneakers for everyday wear. The tone is neutral yet brings a pop of color to men's wardrobes.
The sneakers are best for pairing with shorts on a summer day or a friendly tennis match. The sneakers are classic with red and green stripes that Gucci showcases on the side of the cream-colored low tops and is paired with green. 
The sneakers for men and women have laces. They are white and have two red stripes and a small emblem on the side. They are made of leather, and Gucci manufactures all sneakers in Italy. The difference between men's and women's sneakers is the size, as women's sneakers come in smaller sizes.
2. Gucci Men's 1977 Tennis Slip-On Sneaker in Beige and Ebony
These shoes are ideal for men who always run late and don't have time to tie shoelaces or hate them. The sneakers are low maintenance that requires men to slip on and go. 
Gucci offers a warm beige color canvas shoe that is printed with the GG emblem and is in a darker brown shade, with off-white and navy-blue accent trim. 
Its sole is red, which adds a pop color to an otherwise neutral palette. The sneakers are great to pair with dress wear or loungewear. The same sneakers are available for women but in smaller sizes.
3. Women's Gucci Tennis 1997 Sneaker 
These high-top sneakers are characterized by retro details such as the Gucci Tennis 1997 and '77' embroidery. The sneakers are brown suede, have a green and red web, have white contrast details, have a GG motif at the rubber sole, it is flat, and are made in Italy. 
Protect the sneakers from direct light, heat, and rain. In case it becomes wet, dry it immediately with a soft cloth. The sneakers come with a dust bag and other accessories.
Shopping For the Best Gucci Sneakers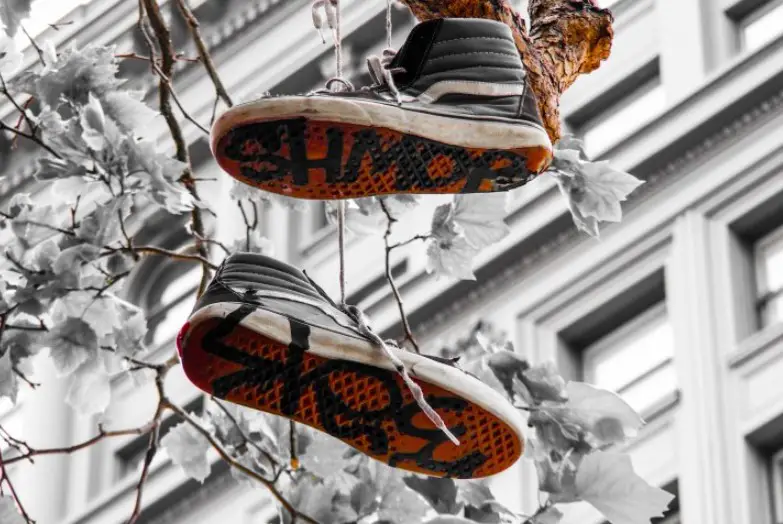 It isn't easy trying to buy a new pair of sneakers. The sneakers have to fit right, look how consumers want them to, last a long time, adapt to different outfits in the wardrobe, and come from a brand that speaks to them. Most importantly, it has to be within the budget set.
It is imperative to keep expectations high when shopping for footwear, especially sneakers since it belongs to the closet's 'wear daily' category. Below is how to choose the right pair.
Print
All Gucci sneakers are made with a logo or an emblem to distinguish them from other brands. Most sneakers come with embroidery, patches, or studs that depict iconic Gucci symbols.
It plays a role in which pair of shoes a buyer chooses, depending on whether they want something fun and flashy or a little low profile and neutral. Logos are present in all of Gucci's shoes and are tasteful to classic and timeless pieces produced by Gucci. Some sneakers are flashy if that's what consumers want but are never gaudy.
There are many options for those who prefer a more minimal look, like a small emblem on the sneaker heel or a subtle striping of the iconic green and red on the sides.
Material
Gucci shoes are made from genuine leather, canvas, or cotton, with rubber soles, all materials of which Gucci affirms to utilize only the best. It is easy to know if the shoes have been made from animal materials, and it is essential as society moves towards a more sustainable future. 
Versatility
The sneakers range from tennis shoes, high tops, low tops, and laceless slip-on. The brand offers different colors to match consumers' wardrobes. Most of the sneakers are neutral colorways and are adaptable to various looks and outfits. The best Gucci sneaker suits consumers and their lifestyle, as some pairs are more casual than others. 
Gucci advises consumers against getting the sneakers too hot or wet, which is a problem for consumers who live in a hot or wet climate. During winter and spring, most likely, consumers will need to put away the sneakers to avoid them becoming wet or dirty. 
Longevity
Gucci sneakers require more maintenance than a regular pair of shoes. The most important factor when buying shoes is if they are long-lasting. Gucci advises its consumers to fill their shoes with paper to hold the shape and be kept in a box for protection when not in use.
Price  
The best sneakers are more costly when it comes to casual shoes. If a consumer is willing to splurge and invest in quality shoes that are versatile and last with proper care, Gucci tennis sneakers are the ones to invest in. 
Is It Worth Buying Gucci Sneakers?
Honestly, consumers are paying for the brand name only when it comes to sneakers. The quality isn't as expected and as excellent as dress shoes, and they wear down faster, making them hard to be repaired. 
Gucci sneakers aren't worth the money unless consumers don't mind paying for status and importance and want to stand out in the crowd.