Last Updated on September 7, 2023 by Reiner Chase
Planet Fitness Black Card membership offers perks including access to all locations, guest privileges, unlimited use of massage chairs, and the ability to bring a guest for free. It costs around $22.99 per month with a startup fee and annual fee.
What The Black Card Membership Gives You [A Detailed Explanation]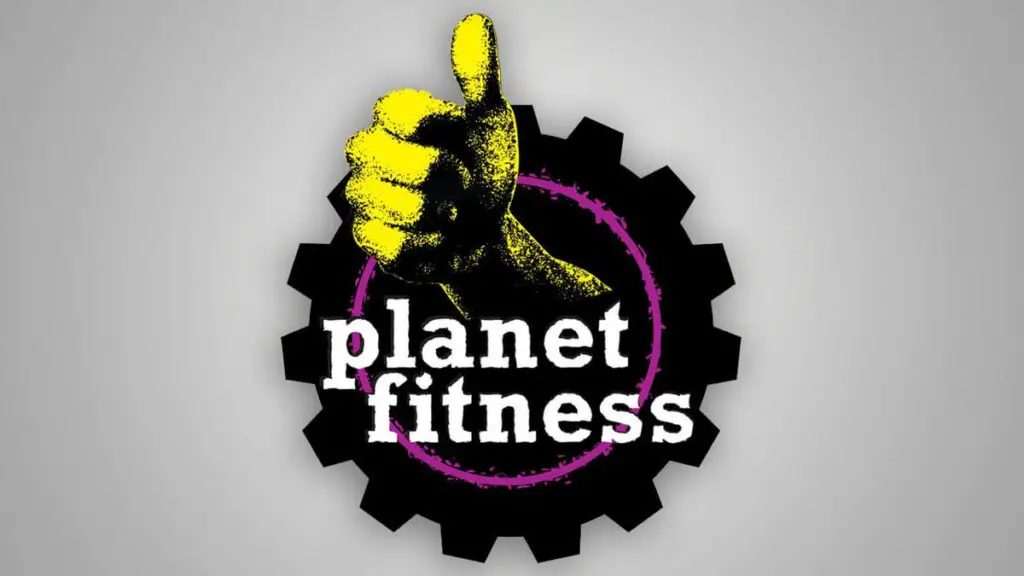 Before we look at the devil in the details, let us do a quick rundown of what this membership type holds:
You have unlimited access to the club you sign up to
You have access to any PF gym clubs around the globe (technically, it is in the Americas only, so, yeah)
3. You can download and use the Planet Fitness Mobile App
4. You can bring a guest anytime
5. You are eligible for free fitness training
6. You can use the hydromassage
7. Also, you can use tanning
8. The Total Body Enhancement is also at your disposal
9. You get 50% off select drinks
10. Finally, you enjoy a 20% discount at Reebok.com
Now, let us look at each benefit at length:
1. Unlimited Gym Access
You will enjoy your PF Black Card membership if you like having everything at your disposal. That's because it gives you unlimited access by opening 24 hours, seven days a week. So, you can always plan your workouts whenever you want because you're not bound by time.
While you are at the gym, here are some of the items you can enjoy using:
Rowing machines
Stair climbers
Bikes
Treadmills
Ellipticals
Benches
Squat rack
And dumbbells
Also, there are multiple showers and good-enough locker rooms that'll serve you well.
Notably, you'll get a t-shirt and personal trainer for free with the Black Card. So, if you are starting your fitness journey, this feature will serve you right. Since the trainer is an expert, he will walk with you and help you achieve your goal.
2. Access To Any Planet Fitness Across The Globe
You should already know that PF is the most prominent pro-gym institution globally. And, although that feels arguable, no other fitness company can beat PF's penetration across North and South America. It is in the following countries:
United States (where most branches are found)
Canada
Panama
Mexico
Puerto Rico
So, if you decide to leave your local club in Oklahoma City and holiday in Puerto Rico, you will still enjoy PF's gym services.
3. Enjoy The PF Mobile App
Planet Fitness is all about convenience, which is why they have an app for you. It acts as your digital key and is the only way to access the clubs.
As a Black Card membership holder, you'll use the app to add a guest. You'll see that in the next benefit.
4. You Have Access To The Guest Pass
This is worth noting because it's one way that PF uses to bring new members. As a BC member, you can tag along with one friend every time you go to the gym.
So, if you have anyone above 13 who would love to work out, send them an invite on their phone. Then, the guest will create a profile for themselves, and PF will give them a digital key pass.
MenNStuff 101:
Any guest between 13 and 17 should come with the PF Black Card member, who should be their legal guardian or parent. And, if he is 18 or over, he should come with an ID or driver's license.
With the guest pass, your friends and loved ones get to share your privileges. However, they have to stay with you the entire time.
Now, aside from the facilities and amenities, there are special services that come with the Black Card membership. They cover the health, spa, and beauty areas and make your experience at PF worthwhile.
Let's look at each one of them now.
5. You Get The Hydromassage Chairs And Beds
After your workout, it is natural to have aching muscles and joints. Luckily, the Black Card provides you access to the hydromassage beds, which give you total relief. You will agree that the best post-workout activity is a relaxing massage.
6. Tanning Is Also In The Black Card Basket
If your membership is at a select branch, Planet Fitness will give you tanning booths, beds, and spray. While the kiosks and beds are self-service, the spraying will need a professional to be around.
For safety reasons, PF may limit your time on the tanning beds. That's because overexposing yourself to UV rays elevates the risk of getting cancer.
7. Then, You Get Total Body Enhancement (Beauty Angel Light Therapy)
If you're hearing this for the first time, you are going to love it.
Total Body Enhancement Light is a unique therapy machine that bathes your body in complete red light. It combines vibration and other unique technologies to improve your health and the outlook of your skin.
That sounds cool, and you can only get it if you are a Black card member.
8. You're Also Eligible For Hair Salon Services 
Some PF gyms offer their Black Card members salon and haircut services. The club brings in professional hairstylists who activate your look right on the premises.
9. Finally, There Are Black Card Discounts
Aside from the breathtaking perks you've seen, you also buy stuff for lower prices. At the club, you will purchase drinks for half the price (mind the restrictions).
Also, you get 10% off when you visit pfstore.com and 20% off at Reebok. It seems that PF has partnered with those two companies to make their Black Card appealing in all senses. 
Pros and Cons of ️ Planet Fitness Black Card
| Pros | Cons |
| --- | --- |
| Unlimited Access: The Black Card allows users to have unlimited access to more than 2000 Planet Fitness clubs nationwide. | Higher Cost: The Black Card membership is more expensive than the standard membership, making it a significant con for those on a budget. |
| Guest Privileges: Black Card members can bring a guest at any time, free of charge. | Commitment: A 12-month commitment is required, which can be discouraging, especially for those unsure of utilizing the gym regularly. |
| Additional Benefits: The card includes access to tanning, massage chairs, and hydro massage beds. | Cancellation Fee: Cancelling the Black Card membership before the end of the term results in a cancellation fee. |
| Reciprocal Use of All PF Locations: Members can use their card at different branches, providing flexibility. | Limited Class Schedule: Compared to other gyms, Planet Fitness offers fewer classes, limiting the workout options. |
| Discounts: Members enjoy discounts on beverages and Reebok products. | Limited Personal Training: Personal training is not as comprehensive compared to specialized fitness clubs. |
How Much Is Planet Fitness Black Card For A Year?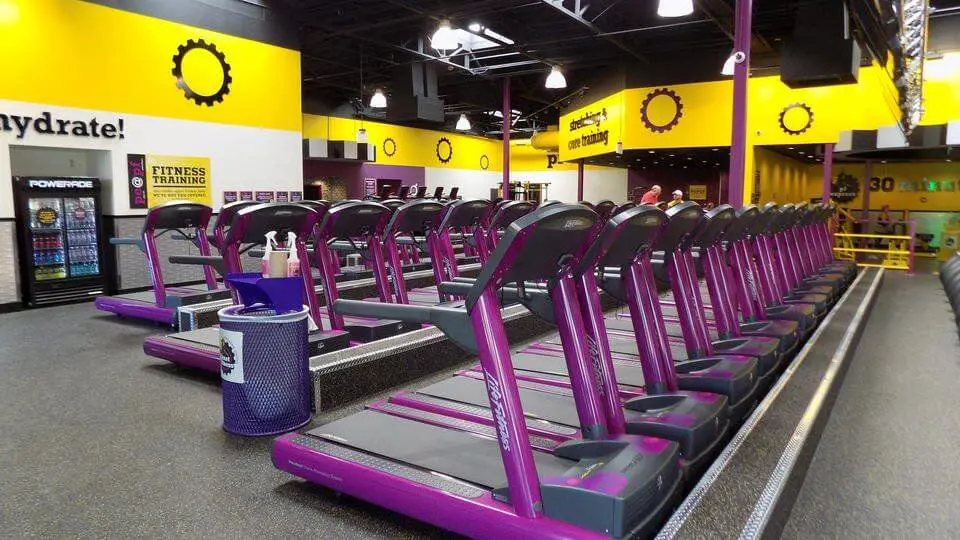 The vast number of perks offered by Planet Fitness make its Black Card membership highly popular among fitness enthusiasts. However, pricing can often be a significant deciding factor. Here's a breakdown of how much the Planet Fitness Black Card costs for a year.
1. Monthly Fees
The primary cost associated with the Planet Fitness Black Card membership is the monthly fee, which is around $22.99. Multiplying this by 12, it amounts to approximately $275.88 annually.
2. Annual Fee
In addition to the monthly fee, Planet Fitness also charges an annual fee. This cost is typically around $39, which adds to the total yearly expenses.
3. Startup Fee
When first signing up for the Planet Fitness Black Card membership, there's often a startup fee. The cost is generally $1, but during certain promotional periods, this fee may be waived.
Overall Cost of a Black Card Membership
Considering every expense associated with the program, here's how the total yearly cost breaks down:
| Cost Type | Cost Amount |
| --- | --- |
| Monthly fees | $275.88 per year |
| Annual fee | $39 per year |
| Startup fee | $1 one-time |
| Total | $315.88 first year, $314.88 subsequent years |
It's important to note that prices vary slightly based on location and ongoing promotions. Planet Fitness recommends closely reviewing all terms and conditions before signing up, primarily to ensure there aren't any hidden costs.
Is Planet Fitness Black Card Worth It?
Yes.
It has excellent perks and won't cost you an arm and a leg. Other gyms may try to match PF and even make things better, but it will be too expensive in the end.
So, check out what your local PF offers and sign up as soon as you can. 
Related Questions
Is Planet Fitness Black Card No Commitment?
No. The Black Card is a commitment that runs for 12 months.
But, there are times when the Black Card came without commitment. In 2019, for example, Planet Fitness had a limited offer for new members to sign for the Black Card membership. At the time, PF charged newbies a $1 enrollment fee and a $21.99 monthly fee with no commitment.
It meant that they could go without signing a contract, which made it easy for them to leave whenever they wished.
Notably, the promotion ended on March 13.
What Is The Difference Between Planet Fitness Black Card And Classic?
On the one hand, the Black Card had multiple benefits, but the classic package only has three perquisites:
1. Unlimited access to the home club
2. Free fitness training
3. App access
Can Black Card Members Bring Guests To Any Planet Fitness?
Yes.
As mentioned, the guest needs to be over 18 with an ID. But, minors over 13 can tag along if they have a parent or a legal guardian.
Can Planet Fitness Black Card Bring 2 Guests?
No.
At any one moment, a Black Card PF member can only bring one guest.
Conclusion
Being a Black Card member with Planet Fitness indeed opens doors for greatness. Your drinks are cheaper, and you recover from your aching muscles like a boss. Also, the therapy and tanning are classy and make PF the best pro gym globally.
You now have all the information you need to decide, so do it. We cannot wait to hear about your experience as a Black Card member.
And that's all we had today!
If you found value, share this with other people asking the same question. Just copy and paste the link in those fitness forums, and your friends will thank you for the info. Of course, we will appreciate that big time.
Then, tell us if we left any Black Card membership perks. We will update the article and include your info, which will help improve the quality of our content.
References:
https://gympricelist.com/planet-fitness-black-card/
https://www.planetfitness.com/pfblackcard