Last Updated on April 28, 2022 by
Both Gucci and Versace are Italian brands that have been in existence for many years. Both are fashion houses that sell several luxurious clothes and accessories. Both names are popular globally and have managed to position themselves in the market despite tough competition among themselves and other fashion brands. 
How Did Gucci and Versace Fashion Giants Come to Be?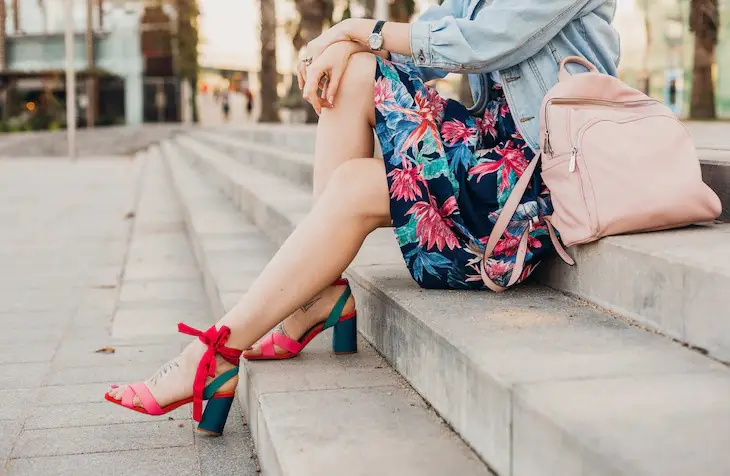 Versace is also known as the House of Versace, and Gianni Versace started it in 1978. He got inspired and took fashion from the arts and theatres to rock and roll and haute couture. After he passed on, his sister Donatella Versace took over the business. Today Versace is a known name, and Hollywood celebrities wear the brand's clothes.
Guccio Gucci started Gucci in 1920 and opened his first shop that sold leather goods and fine craftsmanship. The company then started making leather travel bags. There was a short supply of leather; therefore, the company had to use different materials. After World War II, the company made its first handbag, becoming the brand's signature.
Both brands have competed for a long time, and both companies manufacture high-end leather goods, although both brands have a different style approach. Gucci has classy, functional designs, whereas Versace has fun and unique and eye-catching items. This article will compare both brands in terms of value and quality. Read on to know more.
A Comparison between Gucci and Versace
Pricing
The pricing for both brands is almost similar. Both brands produce quality clothing that costs anywhere from two hundred dollars to one thousand dollars. Versace produces more clothing than Gucci, but Versace pieces cost more because of their popularity.
The difference in pricing is that, on average, Gucci clothing costs between two hundred dollars to five hundred dollars, while a piece of Versace clothing costs between four hundred dollars to nine hundred dollars, depending on its size and design.
Consumers pay for what they get, and they shouldn't frown upon brand names as long as they get the value for their money. 
Variety of Products Offered
Gucci and Versace offer similar products which are more specialized. Gucci offers a more variety in terms of shoes, handbags, belts, and more, whereas Versace offers clothing and accessories such as perfumes and watches. In addition to men's and women's clothing, it offers a line of kids' clothing and good home furnishings.
Design and Style
Gucci and Versace are big names in fashion but are different labels. Gucci boasts itself on its chic use of design, while Versace is bold and edgy. 
Gucci and Versace represent different styles. Consumers who like bright colors and daring designs should opt for Gucci; otherwise, they should opt for Versace.
What Makes Them Famous?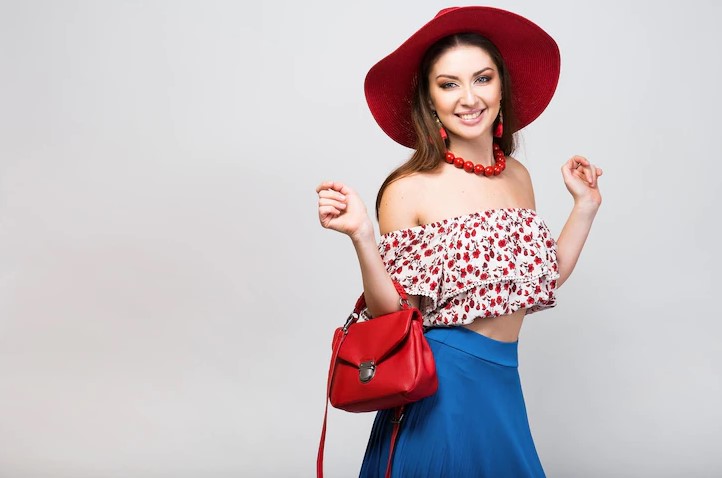 Gucci is popular for its leather accessories such as handbags and luggage bags. It also makes belts, wallets, and backpacks. Their handbags' price ranges from a few hundred dollars to ten thousand dollars. Consumers will not regret buying the brand's handbags because they are long-lasting if properly cared for.
Gucci handbags are sturdy enough to hold consumers' essentials while it remains chic and elegant always. 
Versace deals with clothing accessories; however, it focuses on jewelry and not fashion bags or luggage, unlike Gucci.
Customer Service 
While both brands are different in style, they are similar when customer service is concerned. Both brands help after returns, exchanges, and purchases through different platforms such as telephone, e-mail, and in-person.
However, Gucci offers consumers who sign up for its My Gucci program the privilege of a personal shopper. For consumers who need help selecting an outfit or require help tracking down a certain clothing item, the assistants will guide them.
Return Policies
Versace and Gucci have the same return policy. Consumers can return products after thirty days of purchase. Their terms and conditions may differ, but designer brands allow consumers to return products. 
Other brands do not have a return policy simply because they do not want consumers to return any products. Before buying an expensive product, consumers need to determine if a brand has a return policy and efficiency. 
Sunglasses Comparison
Gucci and Versace make the best sunglasses, but it is hard to decide which one to buy. Gucci sunglasses are stylish and fashionista, whereas Versace has larger-than-life designs or understated elegance.
Durability
Gucci and Versace are known for selling clothing as their style is different. But their clothing is similar in terms of durability. Both brands manufacture clothes that last long if taken care of properly. Consumers who buy the brand's clothing are investing and not just buying.
Quality of Raw Materials
Versace's products are manufactured in Italy, just like Gucci's. Labels made in Italy are known for durability and quality because buyers perceive them as the best materials, best craftsmanship, and best attention to detail. Both brands are expensive because of the above, which makes the cost of a product higher. 
Versace uses fabric and lining that are one hundred percent organic silk, and the threads it uses are one hundred percent cotton which is certified by Global Organic Textile Standard (GOTS). It uses other materials such as chic print in chiffon, bubble crepe, polyester knit, and cotton. Some clothes are made from aluminum mesh, metal, plastic, and leather. 
Versace has created many evening styles in Oroton, a unique metal mesh fabric Gianni devised in the 1980s and manipulated its weight and fluidity to create shimmering carapaces whose liquidity recalls typical draperies. 
Gucci clothing is made from cotton, but it isn't ordinary cotton. The brand uses Pima cotton. Gucci has more experience in clothing, which fabric to use, and how because Gucci started operations much earlier than Versace. 
Gucci manufacturers used to make luggage bags, and they learned about cotton and other fabrics. The manufacturers take time to research and make clothing that fits well.
Fitting
Versace accessories such as footwear are better than for Gucci and are long-lasting. Gucci clothing fits well, but Versace is better as their shirts stretch more, although many consumers find it subjective. Either way, both offer clothing and accessories that fit well and last long. 
Social Media Mentions
According to Forbes, Gucci is on the list of 100 famous brands globally. The Versace logo is a drawing of Medusa, who originally made people fall in love with her. It is why Gianni chose the character of the company logo. 
Studies by social media experts show Gucci is more famous on social media than Versace, increasing its brand value. Results reveal that Gucci has almost four hundred and fifty thousand mentions, while Versace has one hundred and eighty-seven thousand mentions. The figures constantly prove that many people talk about Gucci and not Versace.
Collaborations with Celebrities
Famous people and Hollywood actors appreciate the two brands. It is common for movie stars or singers to spend a lot on elegant clothing from both brands. It makes them catch great flashes from photographers and paparazzi and shows that they have great taste in clothing. 
Rihanna, Brad Pitt, and many other celebrities have worn Gucci, whereas Michael Jackson and Elton John have worn Versace.  
Versace has had more collaborations than Gucci. It has collaborated with many famous companies and has gained popularity ever since. It has collaborated with Lamborghini, Ford, and several Chinese companies.