Last Updated on September 5, 2023 by Reiner Chase
Nike Air Max shoes for men, like other sneakers with visible air units, can provide a slight increase in height due to the cushioning technology. On average, they may add around 1-1.5 inches (2.5-3.8 cm) to your height, as advertised in some Nike commercials.
Can Nike Air Max Shoes Make You Taller?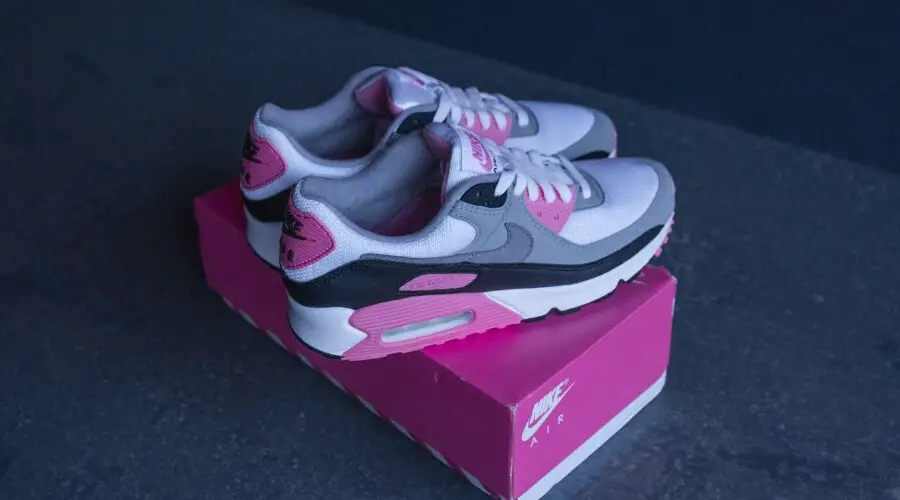 Average shoes will only boost your height between 0.75″ and 1″. However, if you are a bit shorter, even a slight half an inch will make a massive difference to how you feel. It will push you through a threshold for being at eye level with other tall people. If you want to add some more height, you may be wondering how you will look for footwear to get you that desired height.
Fortunately, some brands like Nike can boost your height up to two inches. The shoes provide the wearer with a thicker heel and insoles, making you stand taller than you could be when wearing average footwear. 
Nike shoes give wearers a decent boost in height than the competing brands. They come with a thick midsole, foam, and air units.
The Airmax range is the style to look out for as it's equipped with air max cushioning units that seem to get bigger with time. Some shoes are filled with around 200% more air in their units which means a more significant height boost.
Nike Air Max Shoes That Will Make You Taller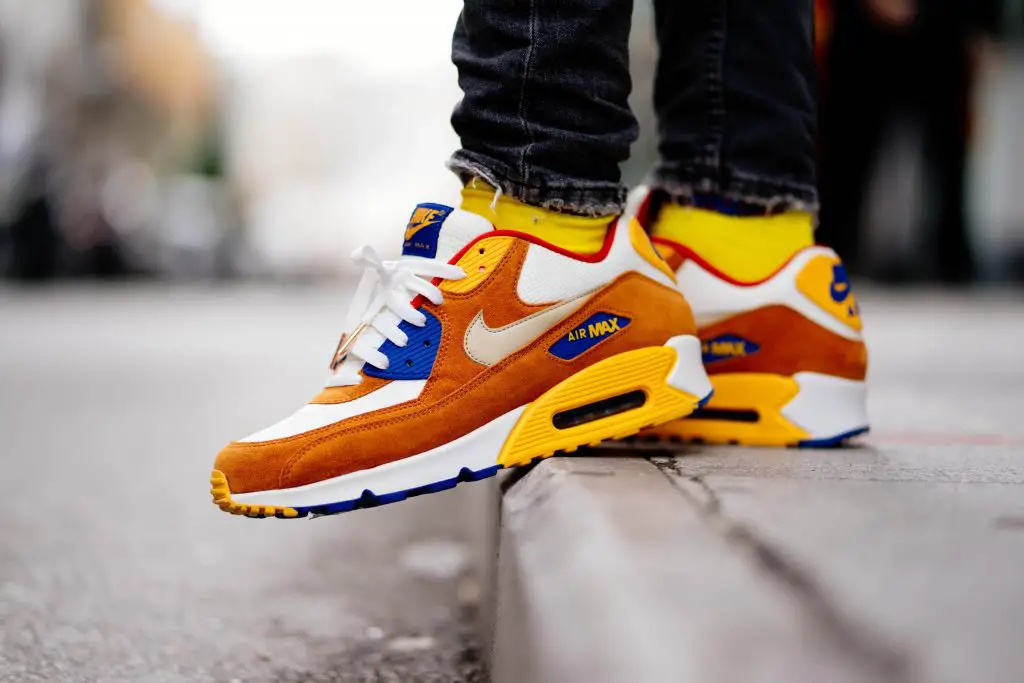 Nike Air Max 720
The Nike Air Max 720 are running sneakers made from mesh upper and synthetic soles. This shoe is undoubtedly one of Nike's best stunning high sneakers ever created. The sneakers provide comfort and style. They also give you a height increase of around 1.5 inches.
At first sight, the shoes look bulky, but you shouldn't worry about the weight because it matches the height. Besides, all you want at the end of the day is to pump a few inches to your total height. These shoes have a thick sole of 4.1 cm, and right now, they are among the most flourishing sneakers available. This means that wearing Air Max 720 makes you 1.5 inches taller. Moreover, it comes with an air cushioning system that provides more comfort for cruising throughout the day.
Nike Air Max 270
Nike Air Max 270 are running sneakers with a breathable mesh upper, rubber sole, and lace closure. The sneakers first premiered in 2018 and flourished as one of the best air units. They come with 3.5 centimeters sole, which offers high comfort levels, perfect for daily lifestyle. If you need an excellent running shoe, you should go for the Nike Air Max 270 as they are the best. The shoe adds a significant boost to your height while offering an extra 1.4 inches to the wearer's height.
The Nike Air Max 270 also has a downside besides all these advantages. They are narrow at the forefoot area, making it challenging and uncomfortable for people with wide feet to wear them.
Nike Air Max Ltd 3
These low-top sneakers are made of upper leather and synthetic and a gum rubber sole. They have laces closure and are very stylish. The first version of this sneaker premiered in 20002, with the prototype evolving into better and more contemporary versions. With its air sole, you are guaranteed to get adequate cushioning, making them perfect daily footwear.
The shoes are similar to the others in the Air Max family, with a sole thickness above the average height. They have a 3,4 cm sole in height; therefore, you are sure to get the elevation you are longing for when you wear them.
Nike Air Max 90
This shoe is an oldie that first featured in the market around the 90s. At this time, it still had an elevation idea in its design. The sneaker still looks pretty stylish now with a comfortable interior. You can wear the shoe for running or as a casual sneaker.
This oldie has a sole of roughly 3.1 cm and boosts your height by around 1.25 inches when you wear it, which is a pretty decent height. This shoe will get you an all-around comfort, excellent cushioning, and stylish for your personality.
Nike Air Max 200
These running sneakers are made of synthetic leather upper and a rubber sole. They have a laces closure and come with a 200% increase in their air sole unit, which provides lots of comforts and cushioning with a proper height elevation.
One thing to love about these awesome sneakers is that they are available in over 20 different colors. Moreover, you can also buy them in different color combinations. The sneaker has a height increase of 1.53 inches. Therefore, you will get a decent height increase.
Air Max 97
The Nike Air Max 97 has a sizeable air unit for providing the wearer with a significant boost to their height. The 1.6 inches are pretty decent for anyone who needs an extra height boost. This running shoe was designed by Christian Tresser and inspired by Bullet Trains. The sneaker features a combination of leather and foam along with a full-length visible air.
Nike Air Max Invigor
The Nike Air Max Invigor is another shoe that adds extra inches to your look. This sneaker includes a height-boosting layer at the midsole, also known as a shoe lift. With this sneaker, people will perceive you as taller. Its height gives most men some confidence and also improves their posture. 
The shoes allow you to walk straight while standing with your shoulders square. When you improve your posture, you immediately look more attractive.
Alternative Ways To Increase Your Height
Another way you can boost your height with sneakers that don't offer much height is by adding a thick aftermarket insole. The insole makes you look taller and provides superior levels of support. If you have a boot with a low heel, you can visit your cobbler and ask him to modify and make your heel thicker altogether, which will give you an added boost in height. Although this may not be possible with sneakers, it's a good option if you have a boot.
Conclusion
As the commercials suggest, Nike Air Max shoes make people look taller. The style has a broad range of sneakers that will add an extra boost to your height. If you are looking to find a sneaker that will pair well with your casual outfits and add some height, the Nike Air Max shoe is the perfect style for you. 
It isn't easy to find shoes that add perfect height, are comfortable, durable, and pair well with various sets of outfits. If you find a company such as Nike that produces such perfect pairs, you should ensure you stick with them and understand their style range. This will keep you up to date with what they are offering.
References:
https://www.quora.com/Do-Nike-Air-Max-shoes-make-you-taller-as-the-commercial-suggests
https://wearenthusiast.com/how-much-height-do-nike-air-max-add/