Last Updated on September 5, 2023 by Reiner Chase
The best color for a hoodie depends on personal preference and wardrobe. Neutral colors like black, gray, and navy are versatile and popular choices. Consider your style, skin tone, and existing clothing when choosing.
What Are The Best Colors For Hoodies?
The best colors for hoodies depend on your style, wardrobe, and personal preferences. Here are some popular and versatile options:
Black: A classic choice that goes with almost anything and gives a sleek, urban look.
Gray: Neutral and versatile, various shades of gray work well in casual and athletic wear.
Navy Blue: A timeless and versatile option that pairs nicely with jeans and other casual attire.
Charcoal: A darker gray shade that adds depth to your outfit and suits a wide range of styles.
Olive Green: A trendy choice for a more rugged or military-inspired look, works well with earth tones.
Burgundy: Adds a pop of color without being too bold, making it suitable for a slightly dressier casual look.
Maroon: A rich and warm color that complements a variety of skin tones, great for fall and winter.
Heathered Colors: Mixes of various colors with white threads for a textured, casual appearance.
White: Crisp and clean, ideal for a minimalist style, but may require more maintenance to keep clean.
Pastels: Soft pastel colors like light pink, baby blue, or mint green offer a more youthful and playful look.
Camouflage: For those who want a unique and edgy style, especially popular in streetwear fashion.
How To Choose The Best Hoodie Colors For Your Skin Tone
Choosing the best hoodie colors for your skin tone can enhance your overall appearance. Here are some tips based on different skin tones:
Warm-Toned Skin (Yellow, Olive Undertones):

Flattering Colors: Earthy tones like brown, olive green, and warm shades of red and orange complement warm undertones.
Avoid: Colors that wash you out, like pastel shades or cool blues.

Cool-Toned Skin (Pink, Blue Undertones):

Flattering Colors: Cool tones such as navy blue, gray, pastel shades, and jewel tones like emerald and sapphire look great on cool undertones.
Avoid: Earthy or warm colors that may clash with your skin tone.

Neutral Skin Tone (Neither Strongly Warm nor Cool):

Lucky you! You can pull off a wide range of colors, both warm and cool.
Experiment with different shades to find what you personally like best.

Deep/Dark Skin Tone:

Flattering Colors: Rich, bold colors like deep burgundy, forest green, royal blue, and jewel tones complement deep skin tones.
Avoid: Pale or muted colors that may not provide enough contrast.

Fair/Light Skin Tone:

Flattering Colors: Soft pastels, light gray, and muted shades can complement lighter skin tones.
Avoid: Extremely bright or neon colors, which can overpower your complexion.
Remember that personal style plays a significant role, so don't be afraid to try different colors and see what you feel most confident and comfortable wearing. Lighting can also affect how colors appear on your skin, so consider trying on hoodies in different lighting conditions to get a true sense of how they look on you.
Why Neutral Colors Are The Best For Your Hoodies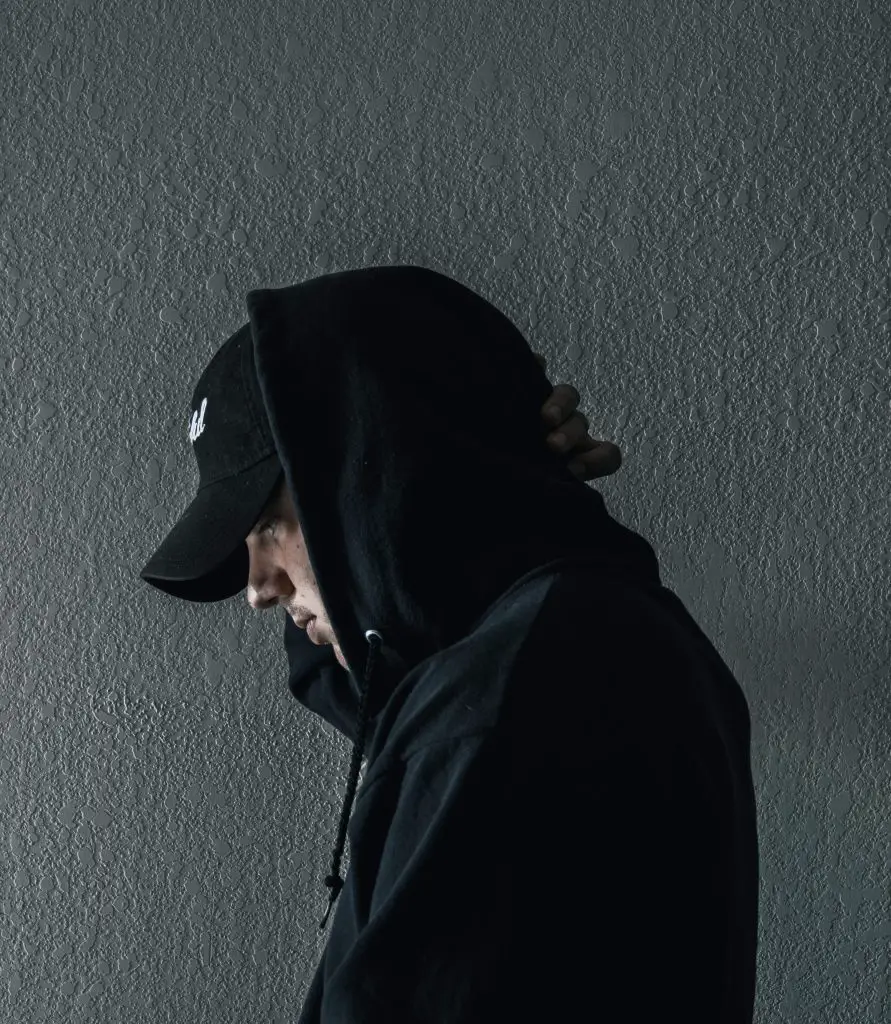 Have you ever wondered why neutral colors always emerge tops when rocking your hoodie with any outfit? Here are the reasons:
1. It Complements All Colors Available In Your Wardrobe
You can style a neutrally colored hoodie with any colored clothes in your wardrobe. For instance, you can wear a grey hoodie with black pants or white pants. Or, you can wear a black hoodie with a red skirt or pants.
2. It Is Easy To Contrast The Colors
If you have a neutral color wardrobe, it is effortless to contrast the colors and the outlook they breathe out. For instance, if you want high contrast, you will style your hoodie bright. If you want a lower difference, you can style it by wearing your neutral-colored hoodie with a dark color.
3. The Neutral-Colored Hoodies Are Easy To Style
If you choose a dark or dark gray hoodie, they will automatically upgrade the hoodie's appearance. The dark colors create a sleeker style on the hoodies. If you pair the hoodie with a basic trainer or skinny jeans, then you will amazingly look casual and polished.
What Should You Look For When Buying A Hoodie?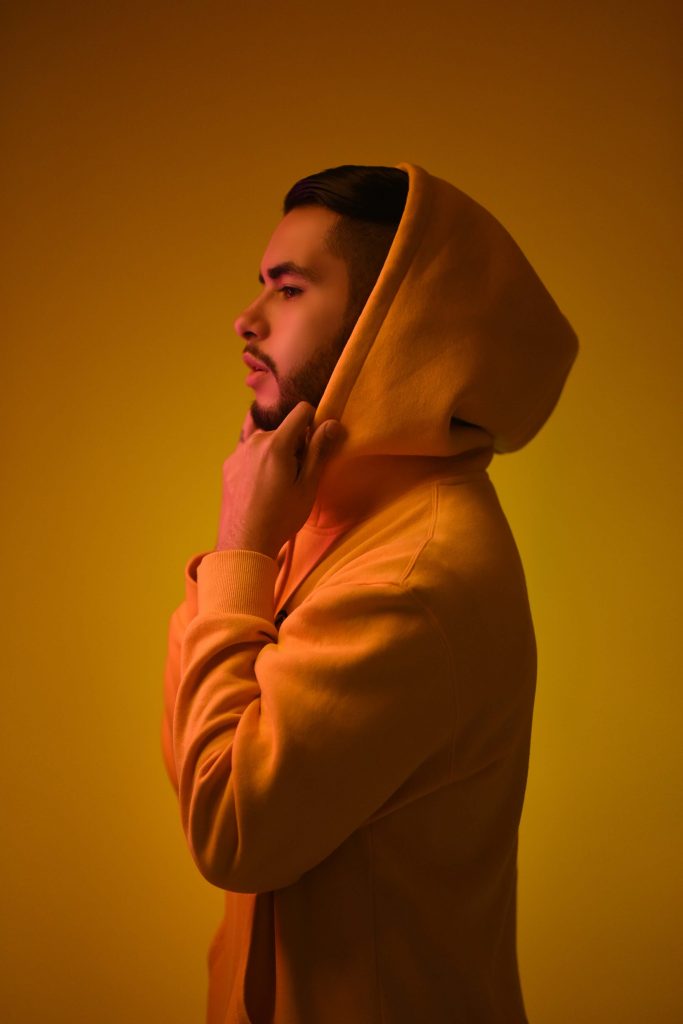 This is entirely personal as it will solely come down to what you want at long last. Besides, you may want to look at factors apart from your taste to get the most out of your hoodie. The following are hoodie tips that will help you choose the perfect hoodie for yourself that will impress you.
1. You Should Check The Measurements Of The Hoodie: You might get very excited when you see your neutral-colored hoodie hanging in the stores or even in online stores. Before the excitement takes over you, you should check if the hoodies fit you perfectly. Finding the perfect size is quite a task, but you can take a moment to see what suits you best. 
The hoodie that fits you well should be of the correct size. If the store is physical, you can try it on to see if it fits. If it is an online store, you should know your proper fitting measurements to tell the online store so that they deliver a good fit for you.
2. You Should Choose A Suitable Fabric For The Type Of Hoodie You Are Buying: The three hoodie fabrics are polyester, cotton, and poly/cotton blends. The best fabric is cotton, but this will also depend on the type of hoodie you want to buy. The advice is, to always buy the best quality fabric that will last for a long time. Also, many brands offer different types of fabric. You should pick a brand with a good quality hoodie made of lasting fabric. This information will help you be well-styled and look your caliber.
3. It Would Help If You Looked At The Design Of The Hoodie: The design you choose should blend with your personality. If you buy a hoodie that you don't like, you will throw it in the wardrobe and not feel it at all. Your analytical skills should be in play when choosing your style. For example, if you have a Zipper hoodie, you can select it and wear it with other clothes, and it can help you make a statement, be it at parties or other places. Also, the zipper hoodies are easy to put on.
4. Choose A Hoodie With The illustrations You Want: You should choose the exact graphic print size and locations you want in your hoodie. If you have gone for a zippered hoodie, you may select graphics that split down in the middle of the hoodie. You can have your desired prints on the hoodie, but you should be sure never to be ashamed of the pattern you will select.
5. It Would Help If You Chose Hoodies That Fit In Well With Your Casual Wear: Hoodies are mostly worn with casual outfits. There are various styles, colors, and trends of different types of hoodies. Every hoodie will fit the everyday activity that you are undertaking. For instance, if you are watching baseball, running errands, or just taking a walk at the park, you are clad in your hoodie with a casual outfit. 
Also, a neutral-colored hoodie worn with denim on your t-shirts in the wardrobe is a start. The primary thing is identifying your style.
1. It Would Be Helpful If You Chose A Suitable Hoodie's Weight: The Hoodies usually come in different weights. Some people prefer heavy hoodies and others lighter hoodies. Some like the heavier hoodies as they want them to outwear. Also, you can choose a lightweight hoodie as you wish. Hoodies with polyester fabric are lighter; a hoodie with 100% cotton is heavier. The choice will be yours as the fabric it is made of is also involved.
2. You Should Check The Comfort The Hoodie Comes Around With: Hoodies come in different styles. The round-necked, the hooked hoodie, and zippered hoodie, among others. The zippered is the most comfortable to wear as it is easy to wear and remove. The flexibility it has ranked it as the best hoodie you can choose from the range of styles available. All in all, it all comes back to your comfort.
Frequently Asked Questions (FAQs)
How Many Categories of Neutral Colors Do We Have?
There are two categories of neutral colors: Light-colored neutral colors like beige, light grey, and white, and dark-colored neutral colors, including dark grey and black. 
How Do I Choose the Hoodie Size that Fits Well?
The hoodies fall in size small, large, XL, XXL, XXXL, etc. In these sizes, you will know the size that fits you.
Conclusion
It all comes down to your favorite color and how you can blend your style with the colors. But, in this article, the most suitable recommended color for your hoodie is neutral colors. Hoodies are casual wear, and you would want to throw on your hoodie when going for activities. 
For instance, if you are going for a casual hang out on a chilly night, you might want a hoodie that you can throw in. To get the most out of your hoodie and be comfortable in it, you can choose a neutral color. The best thing about the neutral color is that it blends well with any casual outfit in your wardrobe. But, the choice comes down to you.
References:
https://www.magicofclothes.com/best-colors-for-hoodies/
https://www.dapperclan.com/best-colors-for-hoodies/