Last Updated on February 18, 2022 by
Planet Fitness is a popular US-based gym chain that focuses on providing a 'Judgement-Free Zone' working out atmosphere for its clients. The gym chain offers a low-monthly rate hence becoming an attractive option for many people who are conscious about their health. If you travel to a different state, you do not have to cancel your gym membership, as you can transfer your location online through the Planet Fitness website. 
A person who travels throughout the country and needs to change their locations frequently can use the Planet Fitness Black Card as a convenient way of accessing all Planet Fitness locations.
Transferring Your Planet Fitness Membership To Another State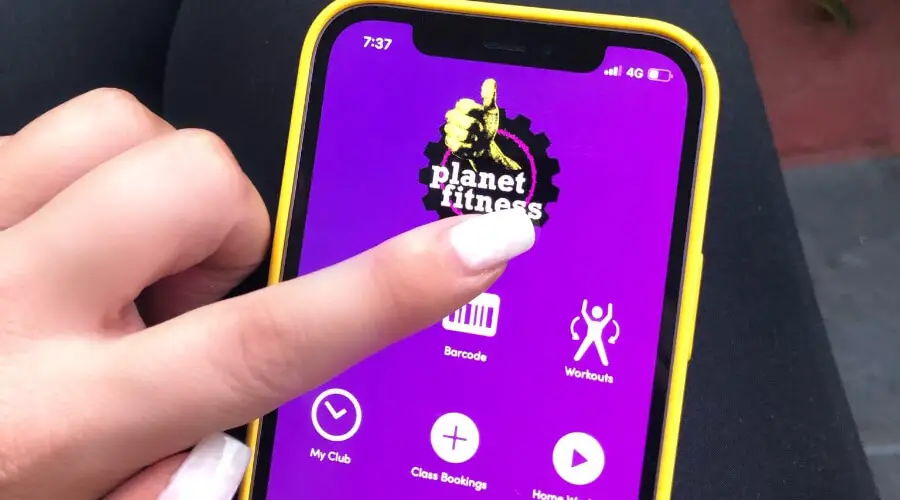 Planet Fitness gym chain provides a 'Judgement-Free Zone' for people who need a place where they feel welcome no matter how experienced they are. The gym has one of the most affordable packages for clients compared to other gym chains. Members of Planet Fitness can transfer their membership to whichever Planet Fitness locations they want among the 1000  locations provided by the gym across the United States. If you wish to change your Planet Fitness membership, you can follow the outlined steps.
1. Go to the Planet Fitness website.
2. After you get to the homepage, click on the My Account menu option located on the upper right side of the homepage.
3. After clicking My Account, the website will take you to a site written Your Planet Fitness Account and a bold purple option written Transfer.
4. Select the transfer option to begin your process of switching your Planet Fitness location.
5. Key in your membership information, including your key tag number, postal code, and email address.
6. Key in the information regarding your current Planet Fitness location you would like to visit.
7. After filling out your current Planet Fitness information, you will be able to fill out the information about the Planet Fitness location where you look to transfer your membership.
8. Confirm whether you have filled in the correct information about the new Planet Fitness location, and you will be all set.
Once you follow all the steps outlined above, you will transfer the Planet Fitness account to a different location. You can also visit the gym's front desk in the new location or your current gym to help you transfer locations. You will not be charged for moving your membership to another location. 
People who travel often and would like to use multiple Planet Fitness locations in the US should consider getting the Planet Fitness Black Card Membership. This card gives you access to great travel deals. Unlimited training, and you also get to enjoy the massage chairs.
Can You Transfer Your Planet Fitness Membership To Another Person?
It's impossible to transfer your Planet Fitness membership to another person, although you can move it to a different Planet Fitness location. However, you can only do this if you have been a gym member for at least 90 days and have no outstanding bill in the current location. The gym does not also transfer prepaid memberships and memberships paid by a client's employer and health care plan.
Transferring Planet Fitness Billing Information
If you can't pay for the Planet Fitness Membership, your friend or family member can authorize or take over your account payments. Your friend or family member will be prompted to sign an approved billing form before the account gets transferred from your account billing information to theirs. 
Your friend or family member may be billed for several accounts if needed, although your membership will still exist in your name. If this option feels right for you, you can visit the current gym's front desk to enquire or get the process started.
What Are the Benefits Of Getting A Planet Fitness Black Card?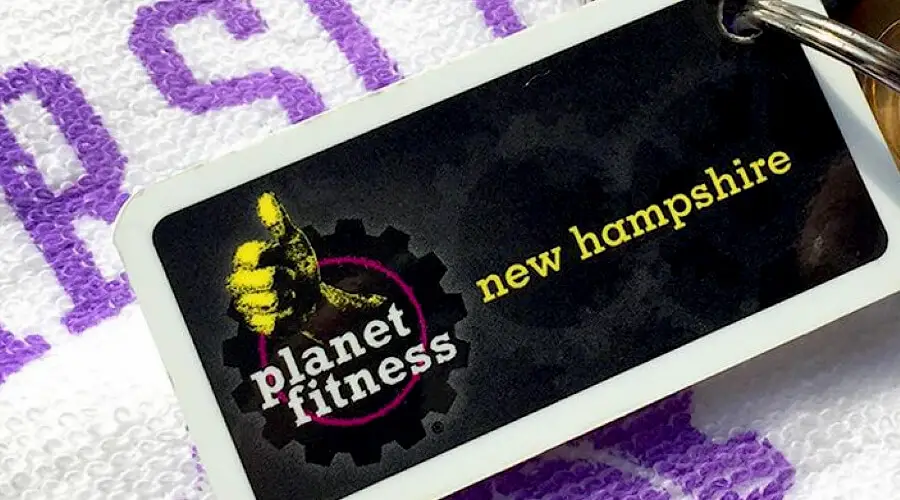 If you travel to multiple locations, you should consider getting a black card membership. The membership has fantastic perks and numerous benefits. If you would like to start your fitness journey from this gym or have already started it, you should have a Black Card membership card as it will be the best option for you.
Here are the benefits of Black Card Membership:
1. Access To All Planet Fitness Locations
You will find Planet Fitness in every state in multiple locations across the United States. With a Planet Fitness Black Card, you get the benefit of accessing any of the locations whenever you want. This means that you don't need to put your health on hold while traveling, as you can work out at any location.
2. Unlimited Guest Privileges
If you didn't know, you could visit Planet Fitness gym with your workout buddy, who will help you stay accountable and improve your results. Working out with a friend is fun, and with a Planet Fitness Black Card, you get the privilege of tagging your workout buddy along.
3. Unlimited Usage Of Massage Chairs
Due to our busy workouts or daily routines, our bodies are prone to getting tired. After finishing a challenging workout, you deserve to get a healthy treat that will relax your body and calm your nerves. With the Planet Fitness Black Card Membership, you will enjoy unlimited use of the massage chairs available at all the gym facilities. Finishing your workout with a massage will help you experience total-body benefits, including improved sleep, muscle relief, and decreased stress levels.
4. Get Cooler Drinks At Half The Price
It's vital to keep your body hydrated when working out. Ensure that your body is adequately fueled to endure the workout and recover well by getting a drink from the Planet Fitness coolers. As a Black Cardmember, you get to pay half price for all cooler drinks, making it easy for you to drink a healthy beverage choice when working out.
5. Unlimited Use Of The Gym Tanning Beds
Working out improves your self-esteem. It's good to always be confident in your body as you stick with your gym routine. If you want to show your results to others, you can get a session on the gym tanning beds.
6. Reduced Prices On Reebok Products
If you want to upgrade your exercise wardrobe with high-quality leggings and sweat-wicking tops, get yourself a Planet Fitness Black Card. Once you visit Reebok.com, you can get 20 percent off the products as a member. 
Additionally to all these benefits listed above, a Planet Fitness Black Card member also enjoys all other benefits of being a member. The perks include WIFI, free workout training, and 24/7 access to the Planet Fitness location of your choice. Moreover, you also get Planet Fitness community access which is a precious asset in your fitness journey.
How Much Does A Planet Fitness Black Card Cost?
The Planet Fitness Black Card membership cost is affordable for many people, although every gym franchise is owned independently; therefore, the prices may differ depending on location. Visit the front desk of the Planet Fitness of your choice to enquire about the costs. Unlike other gyms that charge members for a personal trainer, at Planet Fitness, you won't be charged at all.
Conclusion
As a Planet Fitness member, you can use your membership in a different state. The Planet Fitness gym owns several gyms across the country, and members can work out in any of the gyms whenever they switch their location. Traveling does not mean that you should cancel your fitness routine. Visit the Planet Fitness website and change your membership location to access the amenities.