Last Updated on July 22, 2022 by Oscar O. Paquin
Pastel Goth is an Alternate Aesthetic and Fashion that has arisen due to a spectacular symbiotic relationship involving the usage of dark and occult components of the original Goth Aesthetic and their merging with pastel colors. It is a new type of goth, often known as "new goth and goth lite," in which pastel and charming meet dark and brooding. Keep reading to discover where to find this occultist clothing online.
Online Stores That Sell Pastel Goth Clothing
Unfortunately, hardly any businesses are brave enough to sell pastel goth apparel. Although there are a few online stores that sell them, such as:
Sugar Sweet
Sugar Sweet is a cute online company situated in Los Angeles, California, specializing in cute clothing, shoes, and accessories. They monitor Asian fashion trends and bring Japanese and Korean fashion to the United States.
They ship internationally and always provide FREE SHIPPING with no minimum purchase! They are always looking for cute new goods to give their customers! They frequently have limited amounts of an item in-store, so if you discover something you genuinely want, acquire it soon! Get in touch with them via mail anytime. Some of the clothes they sell are:
Goth Aesthetics
  Goth Aesthetics is an online shop with various designs and styles for goth clothing, especially pastel goth clothing. Business Address: Saint Petersburg, nab.Morskaya 39/3, 129, zip 199058 phone +79097620342. They sell the following types of clothes:
Tops
Dresses
Sweaters
Blouses
Punk Design
Punk Design is a clothing brand formed in January 2017 to supply consumers with the most inspired Gothic, Grunge, Punk, and Steampunk attire that will bring out their distinct character and flair.
If you find the "ordinary" to be exceedingly dull and would rather stand out from the crowd rather than blend in, browse through their store and let your fashion and imagination run wild. They have their design staff, which ensures the uniqueness of their fashions, and they take "custom" clothing orders from anywhere in the world.
Their customer service will get back to you within 48 hours. Company Address Room 1004, HeshengJunjing Plaza, Tianhe. Some of the clothing available are:
 Princes Printed tees and mesh crop tops
Dresses
Coats.
The Pastel Goth
 Patel Goth is an online store that sells kawaii goth and cute items. You can put together your favorite outfits with the latest style of clothing. Here are examples of clothes you can find:
Skirt collection
Dress collection
Pant and jean collection
Sweaters and hoodies.
Rebels Market
Rebels market is a website that celebrates our attitudes and gives the clothing, jewelry, and other products we desire to show off our distinct tastes. Some of the clothing available are:
Dresses
Hooded coats
Tops
Sweatshirts
Undergarments.
Pants.
What Does It Take to be a Pastel Goth?
The world of fashion is ever-changing, with new trends appearing and disappearing. However, the Pastel Goth Aesthetic has already established itself among other Alternative trends, confirming the idea that this is an ideal choice for your image. The following are some tips on how to appear like a Pastel Goth:
Colour
The most important thing is color. Choosing the perfect pastel hues for you and mixing them with black, a prominent base color for all Goth Aesthetics, is the key to creating a Pastel Goth Style. Add greens, magenta, blues, pink, and any other pastel tones that suit you; don't be scared to blend different hues and shades with black and each other.
Wardrobe
The paradoxical objective of pastel goth aesthetics clothes is to create a frightening but also cute atmosphere around you, letting people know about your occult and sweets interests. Wear brighter than classic Gothic Aesthetic Outfits, yet softer and more delicate than more showy Kawaii Styles. The following is the foundation of a Pastel Goth outfit:
Traditional Gothic clothes will serve as a powerful beacon for demonstrating your dedication to the Gothic heritage. Clothing with prints and needlework in the guise of inverted crosses, ghosts, bones, and, as an exception, hearts would be an outstanding choice.
For a more traditional Gothic aesthetic, corsets are great.
T-shirts and tops are a great alternative to corsets; the wide variety allows endless possibilities when creating more modern looks. However, pastel and cute T-shirts should be paired with more traditional Gothic items, and pastel accessories should complement dark Gothic tops.
Traditional Goth Aesthetic Shoes – any shoes, Creepers, or Platform Boots will look well. Colored laces can be added to any pair of shoes if desired. If you don't like chunky shoes or want a milder Lolita style, Ballet Flats with pentagram designs or something similar will suffice.
Studded things – Spiked clothes, such as a Leather Jacket, Boots, or anything else, will give brutality to your image, but be careful not to overdo it — wearing studded gear from head to toe can appear absurd.
Mesh Clothing – Mesh is sexier than anything else. It simply makes the entire outfit stand out.
As an outwear, Leather Jackets with pastel colors should be your pick if you want to show the world your audacity. Denim Jackets, especially those with a light hue, will go well with your wardrobe. Use a delicate Cardigan for a softer effect.
 Leggings and stockings with bizarre designs inspired by your worst fears are a must-have.
Hairstyle
It would be ideal if you did not stray from the overall concept while picking a hair color; instead, choose from the same delicate tones of pink, mint, turquoise, azure, purple, and other pastel shades that fit you personally.
Split hair color is great for you if determining which color to choose is difficult. The most important thing is to stay inside the boundaries of the chosen concept by not using too much black. When you're concerned about the health of your hair or don't want your hairstyle to be the focal point of your ensemble, partial hair coloring, which affects only the ends or individual strands, is an option.
There is still good news if you're a staunch opponent of hair dying. There are a plethora of natural wigs available today that will enable you to realize your wildest fantasies about your appearance.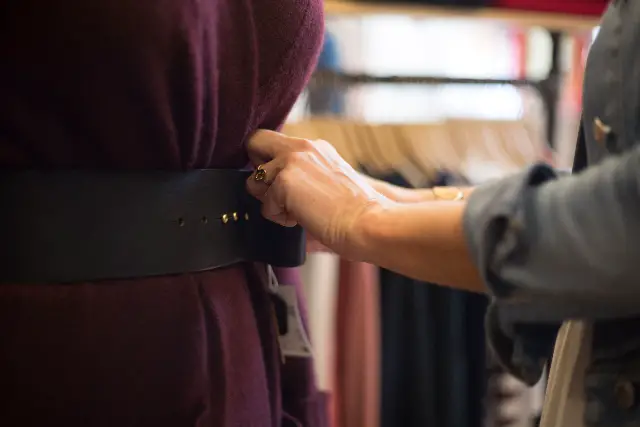 Makeup
When it comes to gothic makeup, you may let your imagination run wild and your creativity. Mixing black components like lipstick or eyeliner within a swirl of pastel colors is the Gothic core of your appearance.
Witchy pale eyelids, as well as the colorful unicorn rainbow, are also excellent options. Eyebrows are typically paired with hair color, though deviations are permitted. All types of witchcraft symbols and runes, such as those worn around the eyes, will grant you the ability to seduce people with a single glance. The most important thing is to avoid crossing the line into cosplay if it isn't planned.
Accessories
Unlike classic Goth, Pastel Goth requires a lot of accessories. You can change the vibe of your image with their help, making it more gloomy or, on the other hand, cuter. A staple adornment for all Goth Aesthetics is the Choker.
Based on the look you choose, you may want various options. Luckily the option is vast, from black Studded with chains to harmless pink. Hair accessories such as  Floral or Spiked Headbands and bows are equally important. Bracelets can be Spiked or created from beads, depending on your mood and image.
Handbags should be chosen the same way as other accessories, beginning with the appearance you want to accomplish.
If you enjoy dressing up and are a fan of satirical culture today, or even the Pastel Goth girl aesthetic somehow, your unique sense of style will not let you down. Overall, remember to enjoy yourself when creating your stunning looks and clothing.