Last Updated on September 5, 2023 by Reiner Chase
Planet Fitness's founders were two brothers, Michael, and Marc Grondahl. The brothers acquired a struggling Gold's Gym in Dover, New Hampshire, in 1992. However, they later closed the original location and were joined by a third partner, Chris Rondeau, the current CEO. In 2002 the partners bought the rights to the name Planet Fitness from rick berks, and they renamed the franchise.
A List Of Planet Fitness Owners
1. Chris Rondeau 
One of the three founders of Planet Fitness was Chris Rondeau, a student at the University of New Hampshire by then. His only experience was helping his father in his drug store chain in New England. He joined Planet Fitness working at the club's front desk in 1993. 
Since then, Chris has stayed with Planet Fitness, rising through the ranks to become the chief executive since 2013.
Chris has played a critical role in developing the low-cost and high-value Planet Fitness model and lean operations. The model has brought a revolution in the fitness sector and franchise industry. Planet Fitness remains the only gym that offers a non-intimidating and affordable environment for occasional gym users and beginners.
Chris Rondeau, an enthusiastic entrepreneur, started working by managing his family-owned chain of drugstores in New England at the age of fourteen. He joined Planet Fitness at the age of 19 when he was a student at the University of New Hampshire in Durham. Chris is a family man and enjoys fishing and vacationing in Florida. Also, he likes spending time with friends.
2. Marc Grondahl
Marc Grondahl was one of the founding and a former chairman of Planet Fitness. Marc has also worked as chief financial officer of the Newington, NH-based company before being replaced by Jayne Conway. It Marc together with Mike and the current CEO Chris Rondeau, who spearheaded the growth of Planet Fitness to 352 stations that are operating in thirty-six states across the United States.
Marc's vision has always been keen on growth and long-term sustenance. By using his financial expertise and a steady hand, marc came in handy when Plant Fitness had its challenges during the initial stages. He helped lay the groundwork that helped establish the culture that has brought the company to its current status.
 Marc Grondahl was working with a manufacturing company as a cost accountant in 1992. They joined hands with his brother to launch Planet Fitness in Dover, the largest and most influential health club operator in the United States.
Marc was the brain behind introducing $10 monthly fees, free pizza on Monday night, and no group workout classes, some of the attributes that brought runaway success to the company. He was also behind the free environment policy that discouraged bodybuilding and its noisy atmosphere. He was authentic and tough on the idea, even though it was unpopular. 
He never shied away from doing things differently. They didn't have enough experience; hence, they started with a lousy location without enough parking spaces. They had to close down and go back to the drawing board, after which they started again in 1993 with a new and much better place. They began as Coastal Fitness and later changed the name to Planet Fitness.
3. Michael Grondahl
Michael Grondahl cofounded the Newington, NH Company with his brother Marc in 1992. He is a former CEO at Planet platform and left the company back in 2013 after most of the share was sold to TSG consumer partners for around a billion dollars. 
However, Marc and the current CEO, Chris Rondeau, remained in the company. Michael used to work in a real estate company.
Mike moved to other ventures after leaving Planet Fitness. He promotes the Motor cross track in Southwick, MA, and has served as a partner in the GEICO Honda race.
Planet Fitness Board Members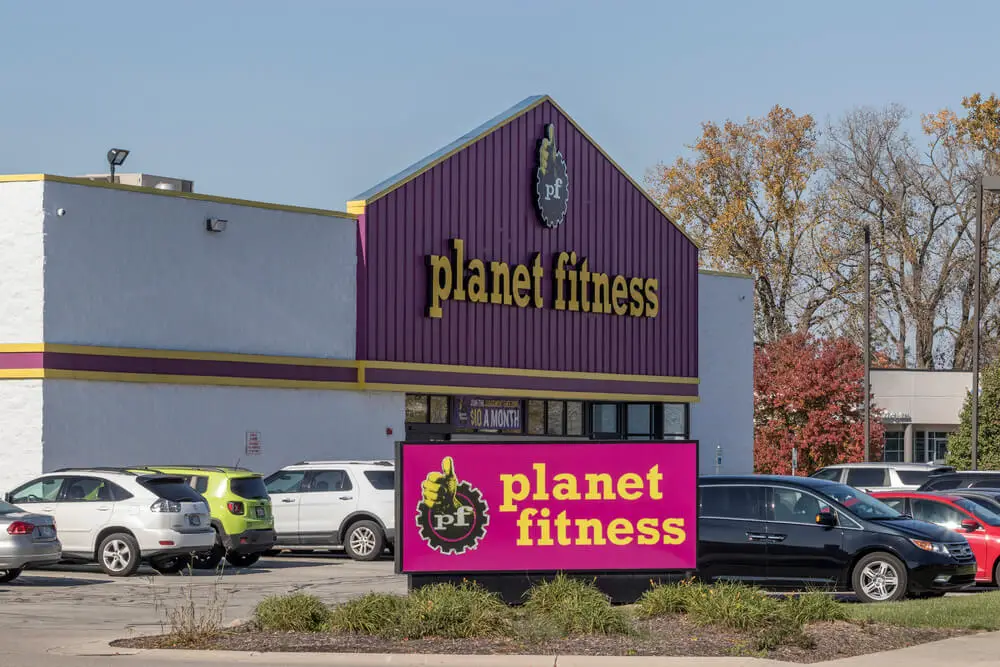 1. Dorvin Lively
Dorvin Lively is the current Planet Fitness president and chief financial officer. He was named principal finance office in July 2013 and became the president in 2017. He is a corporate Finance veteran in the consumer and retail products industry.
He is in charge of finance, treasury, supply chain, and financial planning. He also oversees strategic and long-term planning. Before joining Planet Fitness, Dorvin worked in RadioShack Corporation as an executive president, chief financial officer, and chief administrative officer. Dorvin has also worked at Ace Hardware Corp, Maiden Form Brands, the reader's Digest Association, and Pepsi Cola International.
2. Craig Miller 
Craig Miller is the current chief digital and information officer at Planet Fitness. Before joining Planet Fitness, he used to work at the Sonic-Drive-in as vice president and chief information officer. At the Sonic-Drive-in, he was responsible for developing and executing technological transformation and services. 
He has also worked with a movie gallery/ Hollywood movie and as a senior technologist at the Bank of America and Pepsi Cola Company.
3. Stephen Spinelli
Stephen Spinelli has served on the board of directors as an independent chairman of the board. Stephen is also the president-elect at Babson College and has served as the president of Philadelphia University.
4. Frances Gregg Rathke
Frances Gregg Rathke is an independent director at planet fitness. Rathke previously worked as a chief finical officer at Keurig green mountain Inc. for twelve years, where she was responsible for leading company financial organization and overseeing acquisitions and raising capital and strategy investments. 
She has also worked at wild oat markets as chief financial officer.
5. Brian O'Donnell
Brian O'Donnell is the vice president and chief accounting officer at planet fitness. He joined the company in February 2016. Brian serves the company as an overseer of the company's treasury and accounting functions. Before joining planet fitness, he was the vice president of Sonus network and has worked with Deloitte and touch for ten years as a public accountant. Other executives and board members include:
1. Craig Benson: Independent Director
2. Cammie Dunaway: Independent Director
3. Brendon Frey: IR Contact Officer
4. Enshalla Anderson: Independent Director
5. Kathy Gentilozzi: Chief People Officer
6. Jeremy Tucker: Chief Marketing Officer
7. Brian O'Donnell: Chief Accounting Officer
8. Thomas Fitzgerald: Chief Financial Officer
9. Ray Miolla: Chief Devel. Officer
10. McCall Gosselin: Sr. VP of Communications and Corp. Social Responsibility
11. Justin Vartanian: Gen Counsel & Sec.
12. Stacey Caravella: VP of Investor Relations
13. Brian M. O'Donnell: VP & Chief Accounting Officer
14. William Bode: Chief Operations Officer
15. Pierre Le Comte: Director
16. Charles Esserman: Director
17. Cambria W Dunaway.
18. David P Berg.
19. Richard L Moore.
20. Rob Sopkin: Chief Development Officer
21. Verghis Chacko Roger: Chief Commercial Officer
22. Bernard Acoca.
23. Christopher Tanco.
24. William Bode: Chief Operations Officer
How Is Planet Fitness Franchise Positioned in the Fitness Industry?
Planet Fitness is an established and renowned entity in the fitness industry. Here is how it stands out among its competition:
1. Affordable Pricing
Arguably, one of the most striking aspects of Planet Fitness's position within the industry is its pricing strategy. The brand promotes high value at low cost, offering memberships starting at just $10 a month which attracts enormous market segments searching for affordable gym options.
2. Judgment-Free Philosophy
Planet Fitness differentiates itself from other industry entities by promoting a 'Judgment-Free Zone'. This philosophy sets the tone for an inclusive, friendly environment where everyone, regardless of their fitness level, could feel comfortable and encouraged to work on their health and fitness goals.
3. Nationwide Reach
With over 2,000 locations across all 50 states in America and a presence in several international territories like Canada and Australia, Planet Fitness exhibits unprecedented reach. This wide geographic spread enhances accessibility for members while providing great visibility for the brand.
4. Innovative Amenities
Planet Fitness offers unique amenities that many competitors don't offer such as massage chairs, tanning beds, and hydro-massage beds to its Black Card members. This amplifies member satisfaction and strengthens their standing in the marketplace.
5. Comprehensive Digital Presence
Planet Fitness has prioritized cementing its digital footprint with impressive online infrastructure including a user-friendly website and engaging social media platforms to attract younger demographics.
6. Community Engagement
Apart from focusing on personal client development, Planet Fitness also actively invests in community programs like anti-bullying initiatives further stressing on inclusivity approach
| Key Positioning Factors | Description |
| --- | --- |
| Affordable Pricing | High value at lower costs |
| Judgement Free Philosophy | Inclusive environment |
| Nationwide Reach | Over 2,000 locations |
| Innovative Amenities | Special offerings like massage chairs |
| Comprehensive Digital Presence | Strong online footprint |
| Community Engagement | Active involvement in societal issues |
How Much Do Planet Fitness Franchise Owners Make?
Understanding the profitability of owning a franchise is fundamental for any potential business owner. In this case, let's delve into the profit potential of owning a Planet Fitness franchise, a renowned health and fitness center.
1. Initial Investment Range
The initial investment to open a Planet Fitness franchise typically stands between $969,000 to $4.242 million. This sum takes into account costs such as the franchise fee, equipment costs, leasehold improvements, signage, and working capital.
2. Average Gross Sales
A significant aspect of any business's profitability revolves around its gross sales. On average, Planet Fitness gyms generate approximately $1.81 million in gross sales annually.
3. Average Net Profit
A differentiating factor between successful and unsuccessful businesses lies in their net profit earnings. For Planet Fitness franchises, typical net profits range between 20% to 30% per year after accounting for expenses like rent, wages, and utilities.
4. Earnings Before Interest & Taxes (EBIT)
Various Planet Fitness franchisees report Earnings Before Interest & Taxes (EBIT) maintain approximately 28% to 31%. Therefore, a Planet Fitness gym accumulating $1.8 million in annual gross sales will roughly produce an EBIT of $520K to $560K.
5. Royalty Fees
Amongst the expenses involved in running a Planet Fitness franchise are royalty fees which stand at 7% of the monthly gross revenue. This cuts into profit but also provides multiple support services from the parent company.
6. Equipment Lease Obligation
It's essential for Planet Fitness owners to keep their gym up to date with the latest training equipment for members' use — providing an enjoyable experience while attracting more clientele due to having top-notch facilities.
The costs are covered under an equipment lease obligation formed between Precor Incorporated and the Franchisee that spans from ten years with monthly payments ranging from around $13K-$35K per month depending on your gym's size and location.
7. Varying Profits
Despite the presented numbers illustrating prospective profits for Planet Fitness owners; it's crucial not just to focus on these figures as profits differ due to factors such as location, management efficiency and membership rates.
Conclusion
Planet fitness has 976 stores in the United States, Canada, and Puerto Rico. Nine hundred nineteen stores are franchised, while 57 are cooperating owned. This model has enabled the company to grow and gain capital from royalties paid by franchisees.
References:
https://investor.planetfitness.com/investors/corporate-governance/management-team/default.aspx
https://trustyspotter.com/blog/who-owns-planet-fitness/