Last Updated on August 31, 2023 by Reiner Chase
Gucci products command high prices due to their exceptional craftsmanship, premium materials, and iconic branding. For instance, a basic Gucci handbag can cost over $1,000, reflecting the luxury label's prestige, quality, and exclusivity in the fashion market.
Gucci's Origin, History, And Heritage
Gucci, an Italian luxury fashion brand, has a rich history and heritage that dates back to 1921. Here's an in-depth look at its origin, history, and cultural impact:
1. Founding and Early Years:
Guccio Gucci founded the brand in Florence, Italy, as a small leather goods and luggage company in 1921.
Inspired by the luxurious luggage he saw while working at London's Savoy Hotel, Gucci initially focused on crafting high-quality leather goods.
2. Iconic Logo and Designs:
In the 1930s, Gucci introduced its signature logo – interlocking double Gs – which quickly became recognizable and synonymous with luxury.
The brand's designs incorporated equestrian and horsebit motifs, reflecting Guccio Gucci's love for riding.
3. Post-War Expansion:
After World War II, Gucci experienced rapid expansion and introduced more accessories, such as handbags, shoes, and scarves.
The 1950s and 1960s saw Gucci gaining popularity among Hollywood stars, solidifying its status as a symbol of luxury.
4. International Presence:
Gucci expanded internationally in the 1950s by opening stores in London, Paris, and New York.
Its success was attributed to its impeccable craftsmanship and timeless designs.
5. Creative Innovations:
Under the leadership of Aldo Gucci, Guccio's son, the brand introduced iconic elements like the Flora print and the Jackie bag, which remain influential today.
6. Challenges and Rejuvenation:
In the 1980s, Gucci faced internal conflicts and declining sales, resulting in a decline in the brand's reputation.
The brand was revitalized in the 1990s when Tom Ford became Creative Director, injecting a modern and sexy aesthetic.
7. Luxury Conglomerate Ownership:
In 1999, Gucci was acquired by the French luxury conglomerate Kering (formerly known as PPR), leading to increased resources and global reach.
8. Ongoing Success:
Under various creative directors, Gucci continues to innovate and captivate the fashion world with its bold designs, unique collaborations, and powerful runway shows.
9. Alessandro Michele Era:
Alessandro Michele took over as Creative Director in 2015, introducing a maximalist and eclectic design direction that revitalized the brand's image.
10. Cultural Impact:
Gucci's influence extends beyond fashion; it has been referenced in music, art, and pop culture, cementing its status as a cultural icon.
Gucci's journey from a small leather goods company to a global luxury powerhouse showcases its resilience, innovation, and enduring appeal in the fashion industry.
What is the significance of a Gucci Logo?
The Gucci logo tells more about a buyer. It signifies that you belong to a higher class, are wealthy, and have good taste. The brand's target audience is found in music, the auto industry, makeup, and furniture buyers. 
At one time, Bernard Arnault, Louis Vuitton founder, said, "Any luxury item is worth only what the buyer is willing to pay." On this page, we shall discuss why Gucci products are very expensive. Please keep it on this page to establish why the brand is pricey.
7 Reasons Why Gucci Products Are Expensive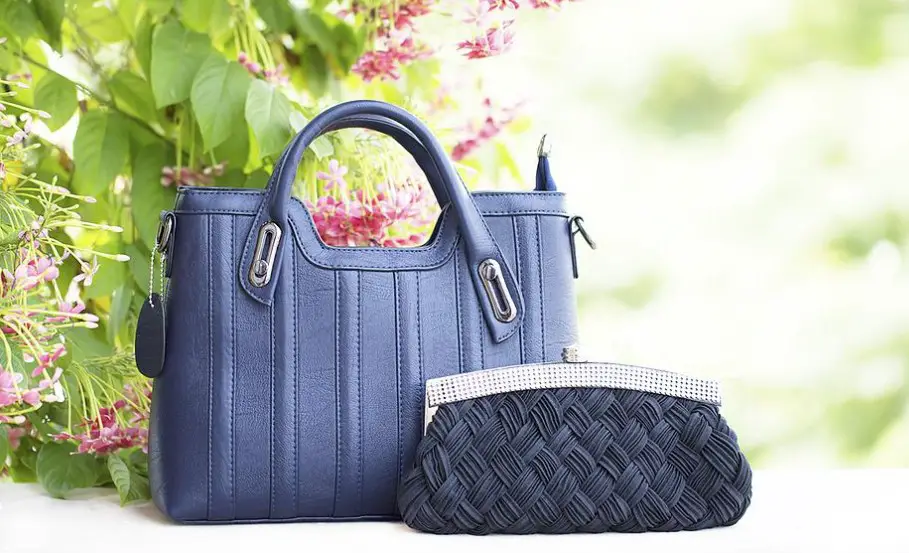 Limited Edition 
Gucci brand always aims at making exclusive accessories like handbags with a limited edition tagline. They do not produce many of them to avoid overstocking in the market. Buyers are more than willing to pay for any amount stated on the accessories because of the luxury and unique design. 
For example, if you look at a Gucci limited edition bag in orange, you will be surprised to find out what hands strung together the glass bead tassels, and each type of the bag has some limited edition metal plaque. 
The bag costs $ 4,900. The Gucci lovers have already run for the bamboo back, and it is out of stock! Gucci's material choice, rare design elements, quality of design, and production quality are reflected in high-quality products and beautiful accessories of high desirability. 
High-quality raw materials and high-production methods are used. Gucci employees are certified top fashion designers and talented at producing items that will always be in style.
The workers are paid a lot of money and better working conditions to produce high-quality manufactured products. Other brands may make designer bags and not emphasize their quality, but Gucci strongly emphasizes the quality of their designer bags. The sewing is perfect; zips are the best quality, and the leather used is 100% original leather.
Strict Quality Control
Gucci brand is widely recognized because of its incredible designs. Only specialized and expert fashion designers worldwide can create a trending product, making the brand known as a trendsetter. Their bags are primarily made by hand, and modern machinery is also used to enhance the quality of the end product. 
Every Gucci bag is similar in the pocket situation; zip type and sewing have to be harmonized. Each bag has about 100 to 300 steps for production. Additionally, before the end product of the bag is released, they are tried thoroughly by machines and employees to review their sturdiness and strength. 
Product Manufacturing and Design
Many steps are undertaken when making every product, hence the higher selling price. Note that the final cost is not the only thing considered when determining the price. In the area of product manufacturing, Gucci spends huge sums of money. This means that there is a complete process to set every single Gucci item. 
The company sums up all it pays, such as the raw materials, manufacturing equipment, skilled labor, and transport to the warehouse through shipping. 
Gucci tries to utilize the best materials to ensure quality, but they are also very costly. Gucci offers consistent preparation, and employees are paid a decent salary to ensure the quality and consistency of products. Before the final selling price, all of these Gucci expenses are determined to make the Gucci brand so expensive.
Gucci Overheads
The Gucci overheads include;
Marketing cost
Store rent cost
Campaign cost
There are over 450 stores all around the world. All of them include;
Franchised stores
Duty-free boutiques 
Department stores
Specialty stores 
It also has to reposition its brand to attract a lot of people. Still, you have to consider the marketing cost that can be considered for a luxury fashion house. 
Gucci stores and its parent company do not disclose their advertising spending. However, It is estimated that Gucci's rival, luxury house LVMH which owns the Louis Vuitton brand, spent over $ 6.3 billion on marketing in 2018. 
Luxury brands have to benefit and cannot operate at a loss, so they have to somehow get the spent money back into their hands.
High Consumer Demand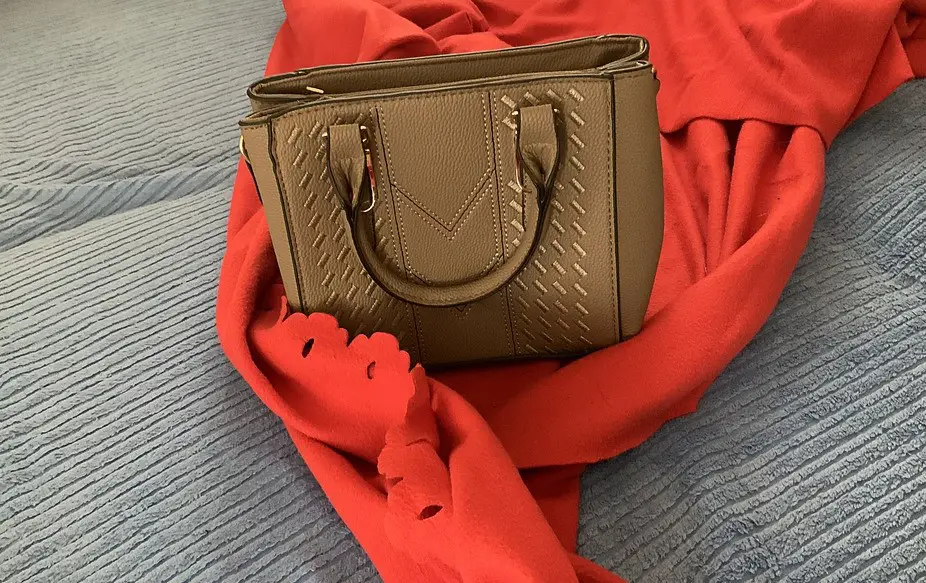 Every Gucci stock in the market does not take long before you hear that they are finished. Gucci has a constant demand with a local customer base. Strangely, price is what attracts buyers. It is one of the key factors in the Gucci brand. 
Due to their remarkable designs and great quality, they have loyal buyers, and the numbers are increasing daily. Gucci takes the opportunity of its popularity worldwide and increases the costs.
Customer Support and After-Sale Service
Part of what it takes to pay for a bag and other accessories is the attention it receives from the company behind it. At times, the designer handbag is evaluated before it is created and has an opportunity to describe how you would like the bag to be. 
There is also a repair service for Gucci products purchased from Gucci-authorized stores. In addition, you do not have to wait whenever you have a complaint about a problem that needs a solution immediately. This confirms that Gucci gives special treatment and an amazing experience that makes their clients feel that they are more valued and served well. 
Psychology 
High-class individuals tend to purchase more Gucci Products because Gucci is very expensive. The individuals show off how they are financially stable and trend followers. On the side of The Gucci brand, it tells more that its products are more on people who are not celebrities. 
The celebrities aid in showing off their Gucci clothes, and more people get interested in them and hurry up to the Gucci stores to buy them, making the brand more money. In addition, fans want to follow the latest fashion and trends like their favorite celebrities and purchase Gucci items like; handbags, wallets, belts, and clothes.
Final Thoughts
In summation, Gucci is one of the most popular brands worldwide. You have just learned why Gucci products are so expensive because high-end brands are costly. In addition, the company has been serving since 1921. 
All Gucci products are of exceptional quality, and they always make a fashion and status statement. They ooze class and stature.
Gucci is a luxury fashion house associated with high society, celebrities, and top fashion designers. It is worth saying that, indeed, Gucci does become a style and the style never gets out of order! You may want to purchase an item, but hurry since products are exclusive, meaning the stocks don't last.
References:
https://www.pennypincherfashion.com/why-is-gucci-so-expensive/
https://thevou.com/fashion/gucci-so-expensive/