Last Updated on August 19, 2023 by Reiner Chase
Yoga pants and leggings are often confused but differ in design and purpose. Yoga pants offer more flexibility and a flared leg for yoga practice, while leggings are tight-fitting throughout. Leggings are typically worn casually, while yoga pants blend comfort and style for exercise.
Yoga Pants vs. Leggings: A Full Comparison
| Aspect | Yoga Pants | Leggings |
| --- | --- | --- |
| Purpose | Designed for yoga and flexibility exercises. | Versatile, suitable for various activities. |
| Fit | Fitted at hips and thighs, flaring at knees. | Skin-tight fit from hips to ankles. |
| Fabric | Moisture-wicking, breathable for workouts. | Made from spandex, polyester, cotton blends. |
| Waistband | Wide, elasticized for support during poses. | Various waistband styles, high-waisted common. |
| Use | Yoga, pilates, activities needing flexibility. | Workouts, casual wear, running errands. |
| Style | Function-focused, some styles for casual wear. | Wide range of colors, patterns, designs. |
| Comfort | Roomier fit, suitable for diverse movements. | Snug fit, provides compression and support. |
| Flexibility | More room for movement during yoga poses. | Limited flexibility due to snug fit. |
| Support | Moderate support, not as compressive. | Offers compression for muscle support. |
| Temperature | Breathable fabric suitable for sweating. | May provide warmth due to close fit. |
| Versatility | More specialized for yoga and exercise. | Versatile for workouts and casual outings. |
| Fashion | Less focus on trendy styles. | Wide variety of fashionable options. |
| Ideal Activities | Yoga, pilates, stretching exercises. | High-intensity workouts, daily activities. |
What Are Yoga Pants?
So, what are yoga pants? They're tight-fitting leggings for wearing during yoga or other exercises. Yoga pants often have four-way stretch material, which makes them lightweight, breathable, and comfortable.
The four-way stretch material provides a full range of motion while supporting your muscles. Yoga pants are typically worn with a matching top or sports bra (although this isn't always the case).
They come in different styles and colors, so there's no need to compromise on style.
Types of Yoga Pants
Standard Yoga Pants: Standard yoga pants are made from a light to medium-weight stretchy fabric and have a wide elastic waistband. They come in styles with or without pockets, side seams, or drawstrings.
Capri Yoga Pants: Capri yoga pants offer an alternative to the traditional full-length style of yoga pants. The capris are typically made from a lighter-weight stretchy fabric with elastic around the top of the leg opening and on each side of the waistband. Capris can be worn as part of a layered look during cooler months when paired with tights or leggings.
Full-Length Yoga Pants: These types of yoga pants are one long piece cut down the middle to create two identical pieces (one for each leg). It is possible to find these items in different lengths, but most often, they will be mid-thigh. These can also be purchased with optional pockets on either side for convenience.
Legging Style Yoga Pants: A legging style yoga pant is similar to a typical legging/tights combo where it has no fly and ends just below the ankle. Some may have pockets, while others do not.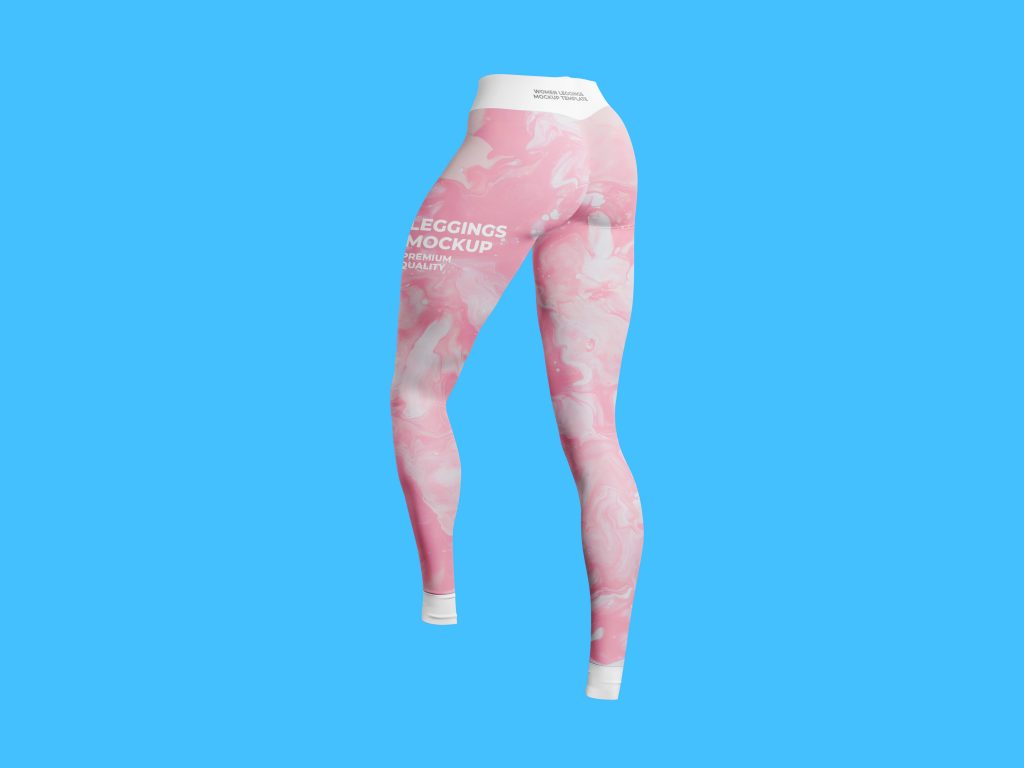 Advantages of Yoga Pants
Yoga pants are not see-through.
Yoga pants have sweat-wicking abilities.
Yoga pants come in various lengths.
Yoga pants maintain their shape.
They are comfortable, courtesy of their thicker waistband.
Yoga pants have a four-way stretch, meaning they are not restrictive.
Yoga pants don't slide up during yoga or any other workout.
Disadvantages of Yoga Pants
Some people dislike how they hug the waist.
Yoga pants are pricier than leggings.
The List of the Best Yoga Pants
The benefits of yoga pants are that they are more comfortable and versatile than leggings. They can be worn for activities other than yoga, such as running errands, walking the dog, or taking out the trash. Yoga pants also come in various styles, colors, patterns, and thicknesses.
Here is the list of the best yoga pants on the market:
DOULAFASS Women's Camo Yoga Pants.
Lululemon Align High-Rise Pant
The Gym People Thick High Waist Yoga Pants.
Ododos Out Pocket High-Waisted Yoga Pants.
Baleaf High-Waisted Yoga Pants
What are Leggings?
Leggings are close-fitting garments covering the wearer's legs, usually to mid-calf or below. They typically have a waistband at the top and elastic at the bottom. The garment comes in many shapes, lengths, colors, patterns, thicknesses, etc., but most often will be made from stretchy materials such as spandex or cotton.
Types of Leggings
Leggings are typically made of a spandex blend, which makes them stretchy, durable, and comfortable. There are various types of leggings for different purposes. Basic cotton leggings can be worn under skirts or dresses for extra warmth or as a casual look with a t-shirt.
Some leggings can also be worn on their own as trousers or shorts when paired with crop tops or tunics. Below are the types of leggings available on the market: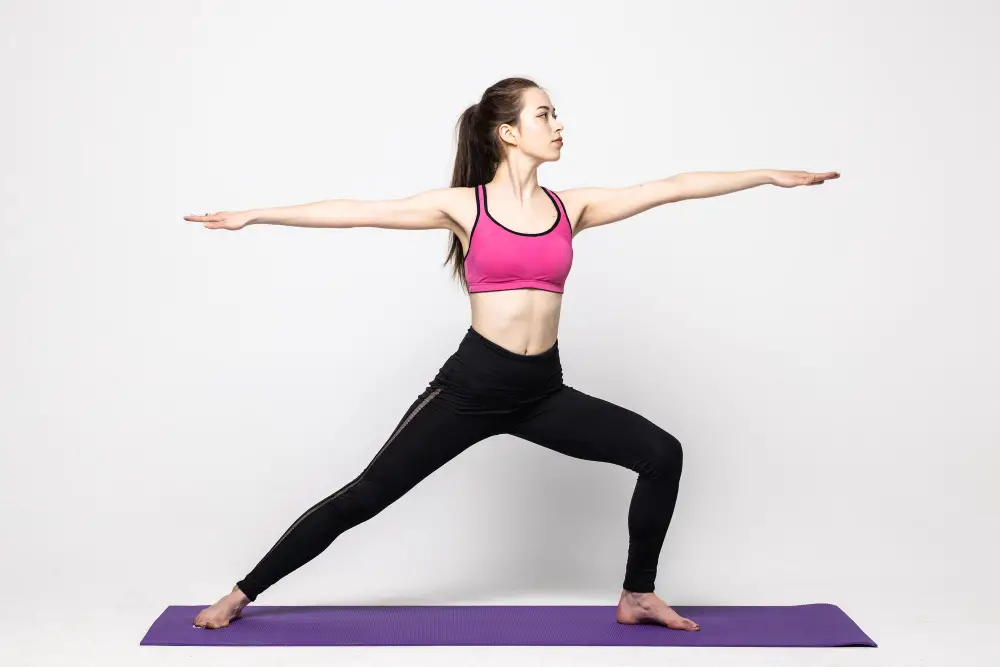 Cotton Leggings
Cotton leggings are widely available, and in most cases, they are blended with spandex. As a result, they are stretchy and comfortable. The cotton leggings are available in several styles and colors. However, they don't have natural moisture-wicking properties and are see-through, making them the worst choice when doing yoga or gym workouts.
Spandex Leggings
Spandex leggings are typically see-through due to their stretching abilities. They are known to be body-hugging and work better when intended to be used as shapewear.
Nylon Leggings
One of the most popular fabrics in leggings is nylon or its blends. The reason for their popularity is that these leggings are inexpensive and durable. The downside is that they are not as flexible as cotton leggings.
You also need to wear something on top, such as a skirt, dress, or shorts, to prevent an embarrassing moment when you bend over. Nonetheless, these leggings are stretchy, moisture-wicking, and don't shrink.
Polyester Leggings
If you care for quality, polyester leggings tick all the right boxes. They boast excellent moisture-wicking and stretchy abilities and are better quality than cotton. The only disappointing aspect of these leggings is that they are unbreathable and tend to hold to odor.
Merino Wool Leggings
Wool leggings are expensive but worth the price tag. They are an excellent option if you live in a cold place or during the winter season. If you enjoy skiing during the winter, these leggings should be on your A-list of requirements.
Faux Leather Leggings
Faux leather leggings have taken center stage in matters of fashion. Besides the exorbitant price tag associated with these leggings, they are truly comfy. They boast excellent breathability and stretchy abilities than authentic leather. If you are going for a night out, don't hesitate to make faux leather leggings for your companion.
Advantages of Leggings
Leggings hug the body nicely.
They have thin fabric.
They are available in different styles, patterns, and fabrics.
They provide warmth when layered with other clothing.
The leggings are comfortable.
They have excellent stretching abilities.
They are affordable.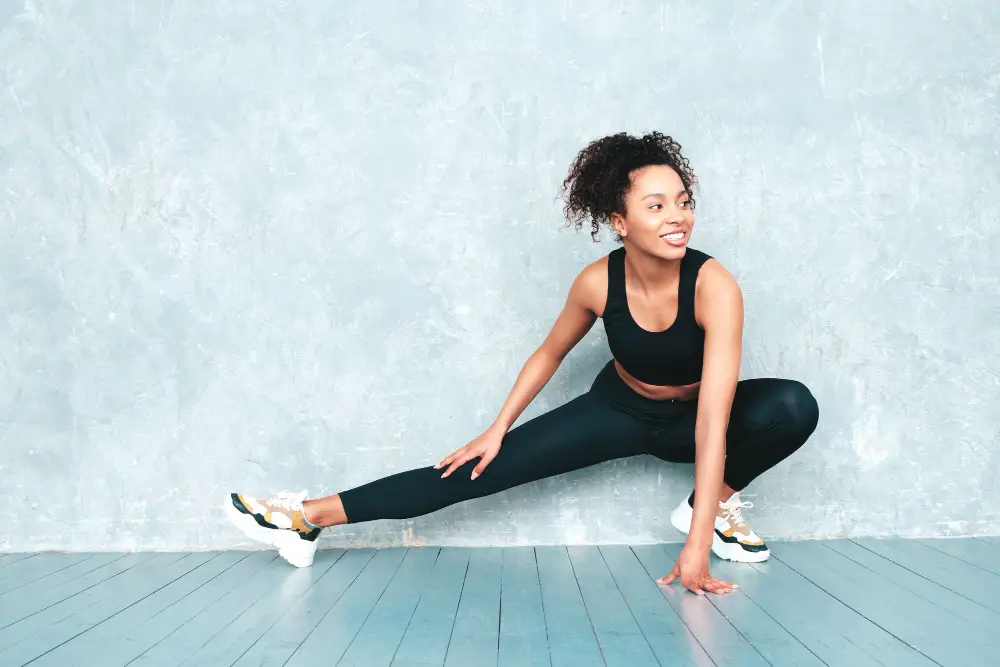 Disadvantages
Leggings are see-through due to the thin fabric.
The waistband doesn't stay in place.
Not suitable for workouts or yoga sessions.
Similarities Between Yoga Pants and Leggings
Both yoga pants and leggings are form-fitting clothing designed to be worn by women.
They are often made from synthetic fabrics like spandex, lycra, or nylon. 
Yoga pants and leggings both come in different colors and patterns. Some have a higher waistline than others; some are tighter on the legs than others. They may also have a slimming effect on the wearer's body.
Yoga Pants vs. Leggings: Which One Should I Choose?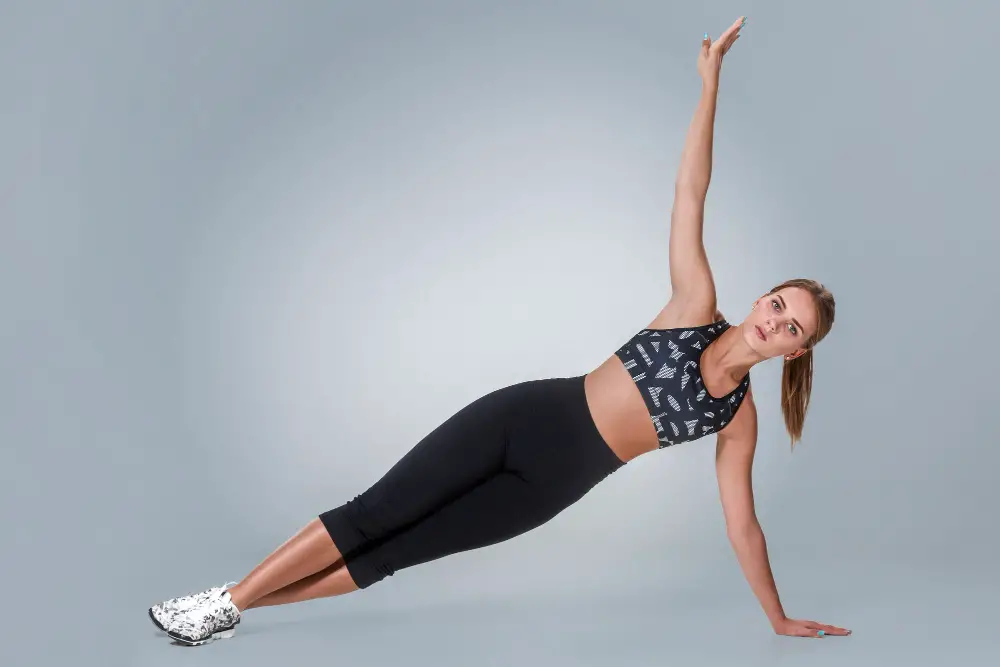 Choosing between yoga pants and leggings depends on your activity, comfort, and style preferences. Here's a detailed comparison to help you decide:
Yoga Pants:
Purpose: Primarily designed for yoga and other fitness activities that involve stretching and movement.
Fit: Fitted at the hips and thighs, often flaring out slightly at the knees or calves for ease of movement and flexibility during yoga poses.
Fabric: Typically made from moisture-wicking, breathable materials that allow sweat to evaporate, keeping you comfortable during workouts.
Waistband: Often features a wide, elasticized waistband that stays in place during yoga poses and provides support.
Use: Ideal for yoga, pilates, and other activities where flexibility and movement are essential.
Style: Designed with function in mind, but some variations offer stylish designs suitable for casual wear.
Comfort: Offers more room around the legs, making them comfortable for a wide range of movements.
Considerations: May not provide the same level of compression as leggings, which some individuals prefer for certain workouts.
Leggings:
Purpose: Versatile and can be worn for various activities, from workouts to casual outings.
Fit: Skin-tight fit from hips to ankles, providing compression and support for muscles.
Fabric: Made from a variety of materials, including spandex, polyester, and cotton blends, offering varying levels of stretch and support.
Waistband: Waistbands vary from thin elastic to wide and high-waisted, offering different levels of support and comfort.
Use: Suitable for workouts, running errands, and casual wear. Depending on the material and style, they can be dressed up or down.
Style: Available in a wide range of colors, patterns, and designs, catering to various fashion preferences.
Comfort: Provide a snug and supportive fit, making them a popular choice for high-intensity workouts.
Considerations: May not offer the same degree of flexibility as yoga pants, which can be limiting for certain yoga poses.
Choosing Between the Two:
Activity: If you primarily practice yoga or engage in activities that require flexibility, opt for yoga pants. If you have a diverse range of activities, leggings might be more versatile.
Comfort: If comfort and ease of movement are paramount, yoga pants could be the better choice due to their roomier design.
Support: If you prefer compression and muscle support, leggings offer a snug fit that can enhance performance during workouts.
Style: Consider your personal style and whether you want to wear the garment beyond workouts. Leggings often offer more style variety.
Temperature: If you tend to sweat a lot, yoga pants with moisture-wicking fabric might keep you cooler during intense activities.
Ultimately, the choice between yoga pants and leggings depends on your specific needs and preferences. It's also worth having a mix of both in your wardrobe to suit different activities and occasions.
The Final Thoughts
Leggings are a more versatile option. They can be worn with a high-neck t-shirt to a low-cut V-neck top. On the other hand, yoga pants are just for wearing in yoga studios or at the gym. Of course, you can wear leggings to work or out in the town, but they're not exactly made for that purpose.
Most women who have tried both know that these two are pretty different regarding comfort. Wear yoga pants if you need something snug and stretchy to practice yoga. But if you want something to look good while lounging around the house or running errands, then leggings will be better suited for your needs.
Reference 1: https://freedomgenesis.com/difference-between-leggings-yoga-pants/
Reference 2: https://www.theyoganomads.com/yoga-pants-vs-leggings/