Last Updated on March 14, 2022 by
There are so many brands that have secured a good marketplace. The brands are of different industries such as technology, fashion, food, and beverages, among others. A brand is a crucial marketing concept that aids consumers in identifying a company, product, or individual. A brand is intangible; it can't be seen or touched. It helps consumers shape their perception of the company, products, or individuals. Some of the classy brands that ooze luxury include Gucci, Prada, Louis Vuitton, etc.
Brands mostly use identifying markers to create brand identities within the marketplace. They contribute immense value to the company or an individual, which gives a competitive edge over others in the same industry. Brands seek legal protection by obtaining trademarks.
Consumers often confuse brands with things like logos, slogans, or other recognizable markets, which are marketing tools that promote goods and services. A brand is a company's most important and valuable asset.
The fashion industry has four sectors: fashion design, manufacturing, retailing, and supply chain management. 
Another name for the fashion industry is the apparel industry that manufactures garments and accessories. It is one of the most significant economic sectors worldwide. In the fashion industry, there are several classy brands. This article will highlight some of them.
The Classy Brands Of The World
Louis Vuitton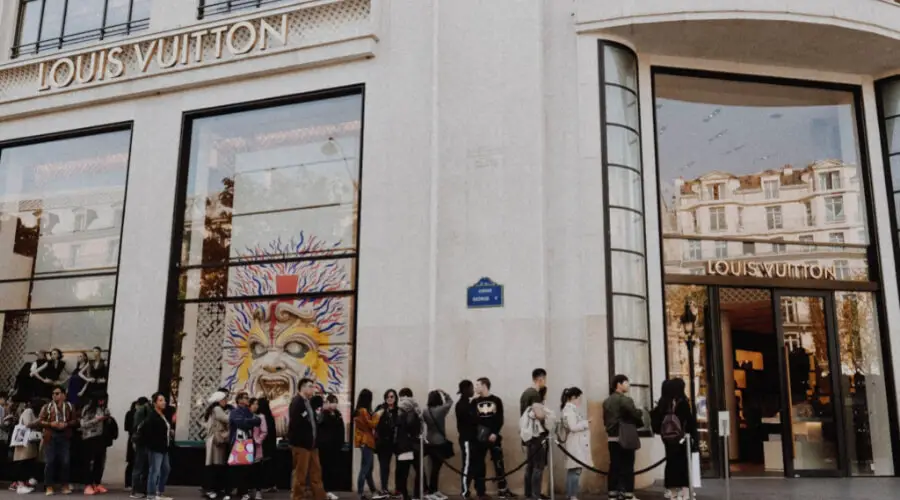 The Louis Vuitton brand dates back to two centuries. It was founded by Louis Vuitton who was born in France in 1821. The brand is named after its founder.
Louis struggled much in his childhood. After his mother passed on and his father remarried, he decided to leave home and make a life for himself. Louis walked to Paris, and it took him two years to arrive at his destination. 
He took jobs along the way to survive as he walked four hundred and seventy kilometers. He was sixteen when he arrived in Paris and was lucky enough to get the opportunity to become proficient at Monsieur Marechal and worked for seventeen years. He was the best in the field and made a great name.  
In 1854, he got married and started his own business in Paris, which marked the official start of Louis Vuitton. In the workshop, he made his innovations and designs. The business became more famous in 1858 when it introduced rectangular trunks. In 1859, he expanded his business and opened a bigger workshop in Asnieres, located on the outskirts of Paris.
Louis faced a lot of setbacks, but he didn't give up and grew stronger. Many companies copied his work which became a downfall for Louis, so he changed his design. A major setback was a war in 1870-1872, which destroyed his entire business. He started his business again, becoming more successful after the war. Louis passed on in 1892 and left his son in charge of the company. 
George took care of the business well, just like his father, and made it successful. His major innovation is the popular classic Monogram canvas, with its diamonds, circles, and flowers. It was introduced in 1896 and made a trademark. 
In the 1900s, the company expanded its business thoroughly. It introduced travel bags, and with time it invented handbags. Today, the brand still manufactures some of the best and most luxurious bags in the world. 
Louis Vuitton is one of the oldest classy and luxurious brands and is in operation to date. It has been the most sought luxury brand globally for decades.
Gucci
Gucci is a famous Italian brand founded by Guccio Gucci in 1921. It is one of the prominent and oldest Italian fashion brands to exist. Like Louis Vuitton, Gucci started small and became famous globally with time. 
The brand started by producing leather goods, shoes, handbags, and silk goods. The brand was forced to use cotton after WW II (Second World War) due to a decline in fabric and economic decline. At this stage, the brand introduced its famous and unique "double-G" monogram along with the classic Gucci stripe, comprising two green stripes with a single red bar in between. 
After 1950 the brand gained recognition and was a big success amongst wealthy Hollywood celebrities. Guccio passed on in 1953, but his sons took control of the business. 
A French company took over the business with time but did not change the brand name. In 1990 the owner hired Tom Ford, who was a designer. Four years later, he got a promotion to the creative director post.
In 2015, Alessandro Michele became the creative director of the brand. He had worked in Gucci for twelve years as a designer. After the promotion, he took the brand to the next level, increasing profits in a short duration. 
Gucci is still famous today, a classy, luxurious brand, and offers a wide range of products. Its target market is wealthy consumers.
Prada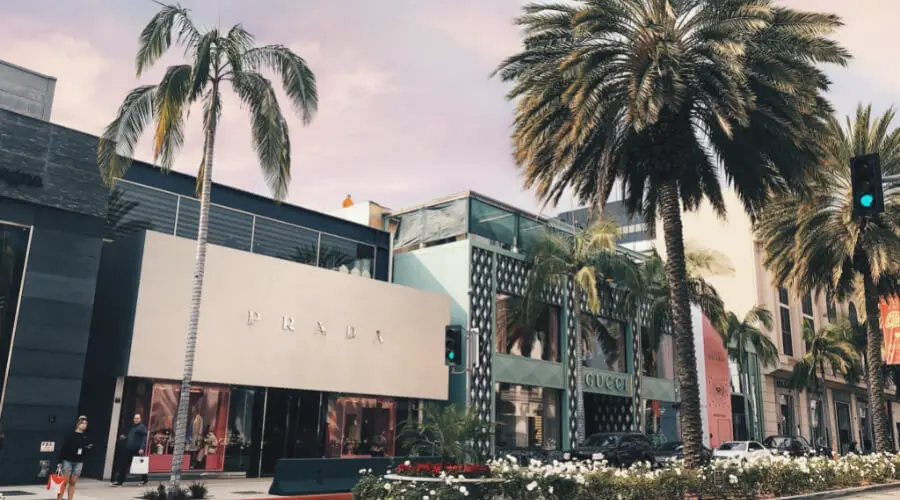 Prada is another famous fashion brand that started operation in 1913 and is iconic today. The designers have worked hard to bring innovations and creations to make the brand successful and sustainable. 
It is an Italian brand and the first store opened in Italy. Mario and Martino Prada opened a leather goods shop that sold bags, trunks, steamers, and travel accessories. Prada got its first award in 1919. It displayed the House of Savoy coat of arms and knotted rope designs in its trademarked logo. 
Mario Prada believed women shouldn't work out of the home; therefore, he did not include his family members in the business. His son had no interest in the business, and it was his daughter Luisa Prado who took over the business and managed it for twenty years. In 1970, Luisa's daughter joined her and designed accessories. 
Patrizio Bertelli joined the business after Miuccia stumbled upon him. He was an Italian and had a leather goods business. After joining the business, Prada created a new history. Prada is now famous globally and houses several small brands such as Miu Miu and Car shoe.
Balenciaga
It started operation in 1917, and Cristóbal Balenciaga is the founder. He was born in 1895. He opened his first Haute Couture called Eisa, his mother's maiden name. After the war, in 1937, he moved to Paris and opened a new store, and the brand Balenciaga was born. 
The first presentation was a huge success. After the 1950s, Balenciaga was famous for his unique styles and unusual shapes. He used fluid lines, broad shoulders, and earned a spot in the mainstream fashion. 
The Cocoon coat, Balloon skirt, and Sack dress were famous. Unlike other fashion brands that made sketches, Cristobal started stitching fabric right away and manufactured garments. 
After several successful years, the founder passed away in 1972, and the brand died. In 1986, the Bogart group gained ownership over Balenciaga House. Michel Goma became the creative director had designed a colorful ready-to-wear collection called Le Dix. 
Balenciaga has seen many ups and downs as years went by. In 1992 Josephus Thimster was hired as creative director and gave Balenciaga a new identity. Although, he did have a major downfall in 1997, where he ruined his career with a runaway show where the audience walked out. 
Currently, Demna Gvasalia is the creative director. He introduced big, oversized t-shirts, chunky shoes like Triple S Sneakers, and kimono rope styles. 
Currently, the Balenciaga is known for its motorcycle-inspired handbags, such as Lariat. The brand has eight high-class boutiques in the USA.