Last Updated on September 26, 2023 by Reiner Chase
Choosing a suitable hairstyle depends on face shape:
Oval: Versatile, suits most styles.
Round: Layered or textured cuts.
Square: Soft, side-swept styles.
Heart: Shorter styles with volume on top.
Diamond: Balanced, medium-length styles.
Matching the right cut enhances facial features.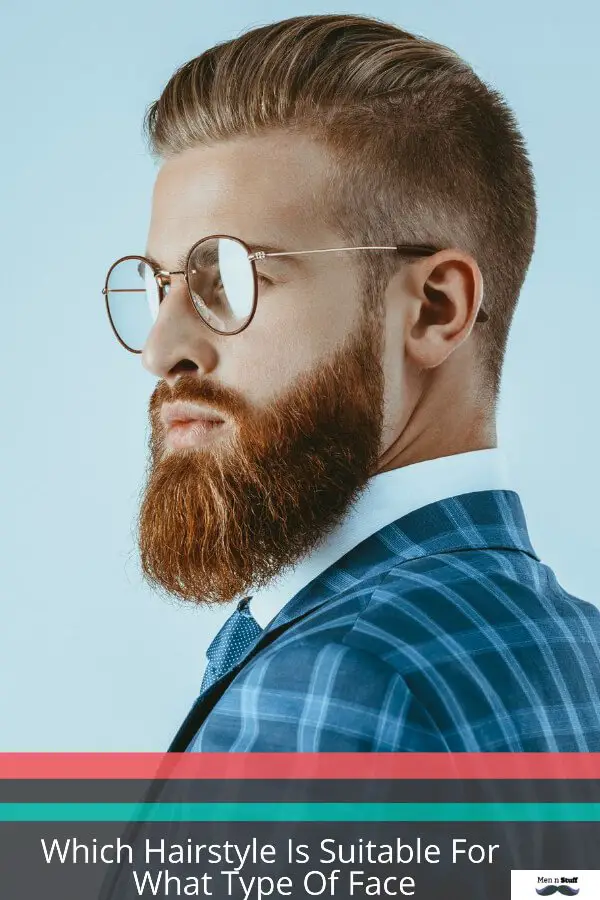 The Best Hairstyles for Your Face Shape, According to Stylists
1. Oval Face: Long Bob
For people with oval face shapes, the versatile long bob hairstyle gracefully frames the face, highlighting the cheekbones while maintaining a professional and chic look. According to stylists, the long bob offers a balance between long and short hair and works wonderfully with an oval face shape.
2. Circle Face: Pixie Cut
Stylists suggest that the pixie cut is best suited for a circular face shape. This trendy, short hairstyle adds height to the face, balancing the roundness and drawing attention to the eyes and cheekbones. It's a bold, fashion-forward look that is both modern and timeless.
3. Heart Face Shape: Long, Layered Cut
For a heart-shaped face, stylists often recommend a long, layered cut that starts at the jawline. The layers effectively balance the width of the forehead with the narrow chin, creating a harmonious and flattering effect.
| Face Shape | Hairstyle |
| --- | --- |
| Oval | Long Bob |
| Circle | Pixie Cut |
| Heart | Layered Cut |
4. Square Face Shape: Wavy Bob
A square face shape is best complemented by a wavy bob, according to hair professionals. This hairstyle softens the angles of a square face and accentuates the jawline. The wavy bob adds movement that subtly sculpts and flatters the face, proving sophistication with style.
5. Oblong Face Shape: Side-Swept Bangs
Side-swept bangs are perfect for an oblong face, as they help break up the face's length. Stylists suggest that this hairstyle gives depth and balances facial features by drawing attention to the eyes.
6. Diamond Face Shape: Chin-Length Bob
For diamond-shaped faces, a chin-length bob is reported to be the optimal hairstyle. Stylists say this style widens the appearance of the chin, balancing the narrow chin with the cheekbones, creating a beautifully symmetrical look.
| Face Shape | Hairstyle |
| --- | --- |
| Square | Wavy Bob |
| Oblong | Side-Swept Bangs |
| Diamond | Chin-Length Bob |
Choosing the right hairstyle depends significantly on the shape of your face. With the guidance of hair stylists and these suggestions, anyone can select the hairstyle that most complements their face and enhances their natural beauty.
Things To Keep In Mind When Men Choosing The Best Hairstyle For Him.
Haircuts aren't one-size-everything, like your clothing. However, in comparison to your shirt, following a day's bullying from your bosses, you can not take a scratch-off haircut.
That's why it is worth learning which styles are better tailored to your face before going under the form of the barber. After all, there might be an extra inch here or a smattering of face fur.
Look At The Shape Of Your Face.
But how do you decide the type of your face? This is straightforward. Next, put a flexible tape measure on yourself. Take the next measurements and log each measurement as you go. 
| | |
| --- | --- |
| Forehead: | Measure from the top of one arch to the top of the opposite arch around the forehead |
| Cheekbones Jawline:  | Measure the cheeks at the tapered portion below the outer corner of each eye, beginning and stopping. Measure the point of your jaw angle up from the top of your chin to below your ear. To get the jawline measurement, add this figure by two |
| Length of the face:  | Measure from the middle to the end of your jaw. When this calculation is to come to an end, take care of the four largest and compare it with the seven main profiles and see where the face will go. |
| Oval: | The facial length is wider than the cheekbone width, and the spring is larger than the jawline. The corner of the jaw is not sharp but rounded. |
| Rectangle: | The highest measurement is the facial length. The nose, cheekbones, and jawline of their height are identical.  |
| Triangular: | The jawline is larger than cheekbones and is larger than the forehead. |
| Round: | Cheekbones and facial length are measured equally. It's bigger than the front and jawline, which are both identical in height. There is a gentle and less defined angle of the jaw. |
| Diamond: | The largest face longitudinal measure. Then, in order descending: the cheekbones are a jawline, the front, and the smallest. The mushroom is pointing.  |
| Heart: | Measure forehead broader than cheekbones and jawline. The mushroom is pointing |
| Square:  | There are very close dimensions. The jaw angle is not rounded but sharp. |
Many Different Types Of Hairstyles By The Shape Of The Face When Women Choosing The Best Hairstyle For Her.
Oval-Shaped Face.
If the length is larger than the width, the face structure is oval, and the jawline is slightly shorter than the softly rounded hairline. There are no conspicuous points or angles in the oval face shape. You're in luck if you've got an oval facial shape! This face form is known as the most flexible for hairstyles since it is balanced and uniformly proportioned.
Hearted Shaped Face.
Much like a coronary heart, the face is broader in a short, slender, gently pointing hairline and temples and tapers. Your brow can be an essential attribute, and you would have killer cheekbones if you have a heart-shaped profile.
Square Shaped Face.
You may either opt to accentuate your face's squareness or soften your solid jacket by picking a hair-like look. If you want to change your profile, go with a few blunt bangs or a short bob to expose the solid jawline. If you're not bold enough to make the chop, consider the clip-in before picking the real deal.
Round Shaped Face.
Your fundamental purpose is to extend the face to look more oval while styling a round face. A simple trick is to still leave a little hair on one side of your face unversed; this shortens the face width physically and makes the eye believe your face is tighter.
Long Shaped Face.
For long-sided designs, the essential purpose is to make a face look wider than to match the length, making curls an excellent choice. Why do you agree that Carrie Bradshaw was always so stunning? In addition to her stupid clothes-filled wardrobe, she has let her natural curls run loose and wild, opening up her skin.
With These Apps, You Know The Right Looks For Your Face.
Download these applications and learn the hairstyles that better suit your face. This is so much more than a mirror of magic!
All Things Hair.
You see this latest fashionable haircut at your favorite sports celebration and then want to have it for yourself. You remember, minutes later, that it looks pretty bad and reconsider your decision straight away. Is this before you occur? You're not the problem, but you don't flatter your face in the haircut. The good news is, that you can do tons to find your facial shapes with the right hairstyles. There is software that makes the method much simpler to work out. See and download these apps.
Gregorio Bello.
Not only does this software allow you to remember your face form. It also recommends hairstyles that look great and encourages you to upload your image to try out various hairstyles and cuts. You're going to know how in both of them you look.
This app also offers unique hairstyle tips for various face shapes that aim to make your face look healthy, and your hairstyle proportional to one another. So the next time you go to the living room for a cut, try a selfie. We bet that can't beat a magic mirror!
Face Shape Finder – Face Meter.
The first step in discovering the right hairstyle is to know the shape of the head. You just upload a snapshot of yourself, and it will tell you in three measures what your face is like. You will then use the same shot to try the proposed hairstyles.
Hair Style To Try On.
This app lets you recognize the cuts and designs that suit your face by offering details and hints on various hairstyles. You will also use this software to try different hairstyles, haircuts, and hair colors. Only take a snapshot and post it or simply use one from your camera roll and figure out if the hairstyles are perfect for you.
Face Shape Meter.
Now, if you just need to know your face, this app is as easy and straightforward as it can be. The face form meter lets you take a snapshot of yourself or post one from your actual face and then analyzes your face easily to see what your face shape is and then hits the results.
FAQs:
Q1: How Do I Recognize The Structure Of My Face?
Typically a solid jawline means that you have the form of a square or rectangular profile. You have a cardiac-shaped facet if your jawline hits a limit. Lastly, check your face weight. Round faces usually are on the shorter side, and the longer side oval faces generally.
Q2: Will You Look Fatter In Short Hair?
Short hair is not appropriate for people with round ears. The best ones are cuts with choppy bearings framing the profile, asymmetric lateral hairstyles, snug bobs, and designs with bulk on the head. This is not real.
Q3: How Do I Decide If Short Hair Is Right For Me?
To verify it, stand up in front of the mirror and see your face side and keep your pencil horizontally under your chin and a ruler vertically under your ear. Measure the ear gap from the pencil. Small hair can look fantastic on you if it is shorter than 2.25 inches.
References:
https://www.fashionbeans.com/article/how-to-choose-right-haircut-for-face-shape/
https://www.glamour.com/gallery/best-hairstyles-any-face-shape