Last Updated on August 30, 2023 by Reiner Chase
Discover the top 9 femboy clothing ideas of the 21st century. Embrace inclusivity with gender-neutral pieces, skirts, crop tops, oversized blazers, platform shoes, and more. These trends challenge traditional norms while gaining popularity.
List of 9 Best Femboy Clothing Ideas of the 21st Century
Skirt and Socks
Boots, Tops, and Shorts
See-Through Clothing
Oversized shirts
Tucked-in T-shirt
Tank Tops Paired With Heels
Bold Shopping Bag
Femboy Dungarees
Cropped Vests
Who Exactly is a Femboy? 
Other individuals use the term femboy as an endearing or complimentary name for people who identify as male but do not adhere to heteronormative standards of masculinity like being hairy or dressing traditionally masculine. Some even see those aspects as negative attributes rather than positive ones when speaking about trans men.
Some people use the word and interpret it offensively because they would invalidate the identities of others and put them down based on their appearance. They specifically use the word femboy in derogatory terms towards women identifying solely under feminine pronouns, despite including males into this umbrella definition that many also consider 'femboys.'
Femboys have a unique dressing form. These days, Gen Z addresses the issue with ease, and wearing tight clothes, skirts, nail polishes, and headbands are not only reserved for women. 
The article will highlight some femboy clothing designers with garments suitable for all body types and budgets. Read on to know more.
Different Clothing Ideas for a 21st Century Femboy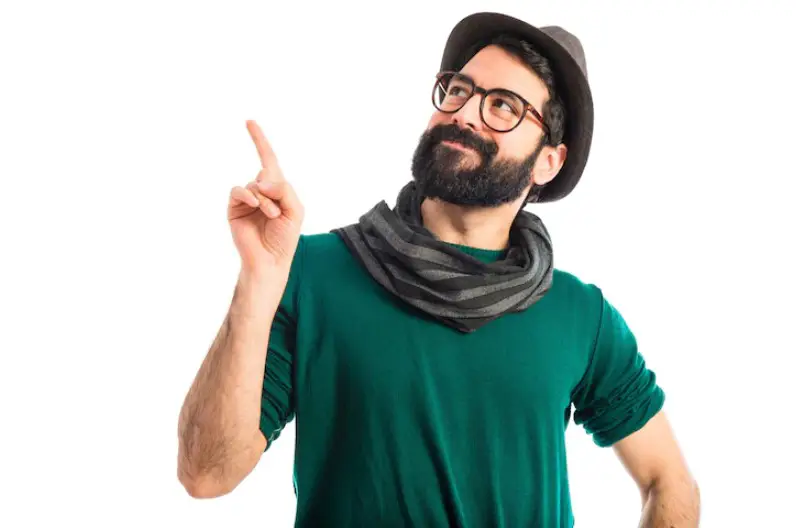 Skirt and Socks 
Loverboy is pushing stylistic boundaries in remarkable ways by designing skirts for men. Whether you are a man or woman, wearing playful detailed long socks and a mini skirt is always a statement. 
Charles Jeffrey founded this line in 2015 and has taken the fashion industry by storm since then. In 2017, he won the British Emerging Talent prize at the Fashion Awards after the public recognized him for his uniqueness as an emerging British fashion designer. 
Loverboy doesn't aim for womenswear or menswear but a new 'body language' fashion style. The brand encourages all genders to wear what makes them comfortable and promotes self-expression and freedom.
Boots, Tops, and Shorts
Liam Hodges offers unisex fashion at its finest. A label that fuses masculinity and femininity with attitude, this is a brand for those who go against traditional norms. 
Liam Hodges founded it in 2013, and the brand gathers all that's unique to London's vibrant streetwear scene and subcultures- a luxurious spin on it. Serving the 'online born generation' and what they consider a success, Liam Hodges will appeal to everyone who goes against conformity, even though sustainable fashion efforts are also at their core. 
Growing from its humble beginnings into something more significant, this is one of the most popular labels in emerging menswear today, with an extensive offering from jeans to boots.
See-Through Clothing
See-throughs are the most popular types of femboy outfits in 2023. If you're not against flashing some skin, then Aries' collection is guaranteed to land at the top of your fashion wish list. 
This label is for bold fans who know how to turn heads with every step, from mesh dresses to bodysuits and sheer numbers with logo detailing.
Renowned for its provocative approach toward fashion and its emergence from London's unapologetically nonconformist rave culture, Aries has become a household name on the British fashion scene. 
It is led by Italian-born and English-based Sofia Prantera, who achieved cult status among enthusiasts experimenting with alternative styles wanting self-expression through daring looks. 
She tailored the looks specifically towards men or women, seeking out pieces flattering them while still being sexy enough without compromising their comfort levels which Sophia found.
Oversized shirts
A label for people with a preference for art school-inspired femininity, this outfit is marked by its relaxed and carefree style. Art School has been known in the fashion scene because of its richly diverse collections of genderless clothing pieces from which you find something to match your taste or mood. 
Eden Loweth and Tom Barratt are the founders and fashion designer graduates. Art School continually pushes the limits set by designer ready-to-wear clothes while celebrating queer style and self-expression through genuinely wearable art pieces that will please even those who aren't into labels like this.
Tucked-in T-shirt
Nicopanda is an excellent label for femboy clothes; long shirt dresses, shoulder bags, loafers, tucked-in T-shirts, and skirts. Buying these styles has never been easier and if you want to purchase, visit their website to get started. 
You can check out their other lines that incorporate your fangirl style, like high-rise shorts or skirts and statement tees in all rainbow colors. 
The brainchild of Nicola Formichetti from New York City's fashion underground scene (fashion critics' opinions keep changing about tuck-ins), Nicopanda offers a unique collection with plenty of variety. 
In some sense, by offering gender-neutral clothing pieces while also being daring on cuts and bold color choices, you can express yourself quickly, which makes it perfect for anyone looking for their style.
Tank Tops Paired With Heels
A tank top and a skirt will give you the freedom to show off your body. The clothes are made from soft material, so they feel great on the skin. The clothing is genderless; anyone can wear these clothes. 
Cilium was born in 2009 as an idea between two friends, Tilly d Wolfe Lapidos and Thom Barranca. Initially known as William and Tilly, social issues facing the modern world have always inspired them. 
These issues include human rights abuses and environmental challenges, with their collections being fashion-forward while still feeling appropriate for everyday use.
Bold Shopping Bag
Sometimes, if you prefer femboy outfits on the more simplistic side, a statement bag is all you need to take it to another level.
Case in point: The boldly colored Bushwick Birkin bag from Telfar Clemens, with its practicality and style mixed into one handbag serving brand recognition at once. 
A pioneer on the gender-fluid fashion scene since 2005, this genderless label has been designing for over eight years. 
The brand has been the winner of the prestigious CFDA/Vogue Fashion Fund in 2017 alongside icons like Oprah or Alexandria Ocasio-Cortez; they've also had their pieces added to Vogue's 'It List' twice. 
These designs are inspired by the founder's New York City childhood outlooks, and rare femboy garments served alongside aesthetic clothing offered as a motto which reads 'Not for me, for everyone.'
Femboy Dungarees
A significant style to start your summer wardrobe is adding dungarees from Lucy & Yak. The dungarees are made from eco-friendly materials and are comfortable and durable that you'll want to wear them all day long. 
With bright patterns in mind, you can mix the pants with dresses for a daring twist on the traditional pairing. Plus, there's an array of colors available for those who prefer neutrals overprints or stripes.
The trendy pieces come in bold color combinations such as red and green or navy blue and yellow. The dungarees are perfect for wearing out at night while looking completely different from what everyone else will be wearing. The selection offers gender-neutral trousers, boilersuits, and outerwear making it easy to find something that looks good no matter how girly or boyish you feel inside or outside.
Cropped Vests
Wearing lip gloss and subtle makeup or having a full-on figure with corsetry is one way to show your femboy outfit. You can also take extra steps to hide that part of your body you don't want people seeing, for example, being masculine.
Wearing a cropped top with skinny jeans and an effeminate hairstyle never fails to impress. Mesh clothing may be the right choice for showing skin on gender-fluid outfits if you desire. 
It camouflages all areas that might otherwise reveal masculinity or femininity in response to potential stressors from public scrutiny when presenting in their natural form was not appropriate, such as during school days.
ASOS pioneers fashion inclusion on a small scale, including plus-size clothes for short women, and on a larger scale by offering gender-conforming basics like mannequins that allow style.
References:
https://thevou.com/fashion/femboy-outfits/
https://wtvox.com/fashion/femboy-outfits/