Last Updated on August 30, 2023 by Reiner Chase
Purchase wholesale clothing in New York at the Fashion District. Explore over 1,000 stores offering vast options in garments at competitive prices. 70% of the city's fashion manufacturers are here, ensuring diverse selections. Benefit from wholesale discounts, with 50-70% off retail prices.
List of 10 Best Fashion Wholesalers to Purchase Wholesale Clothes
Royal Boutique
Spring Import
NY Wholesale
JPT Clothing
Bazar New York
Grown and Sewn
Steps New York
Garcia Fashion
Bizrate
Volume Apparel
Where to Buy Wholesale Clothing In New York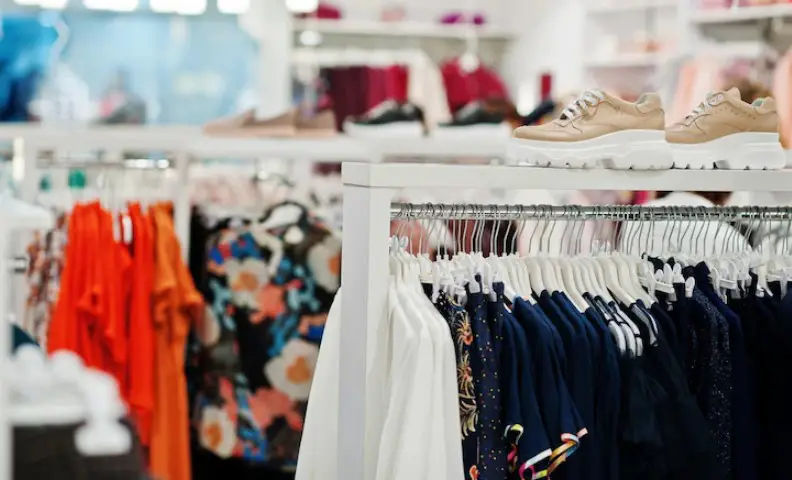 New York is constantly ahead of the curve when it comes to fashion. Here are the top ten New York fashion wholesalers:
Royal Boutique
The Royal boutique has an actual store on Old Country Road in New York. It offers various product lines, the majority of which are white labels. Please keep in mind that this company does not provide returns. While you can exchange damaged clothing, you only have 15 days to do so. Here are some examples of products available for purchase:
Bodycon dresses
long-sleeved puff tops
shirts and jerseys, 
off-the-shoulder gowns
tuxedo gowns.
Spring Import
Spring Import is located on Broadway and specializes in women's clothing. Their clothes are imported from foreign nations, and they are noted for their quick shipment. Spring Import is a white-label provider, implying that its manufacturers can be located in the United States or elsewhere. They do not produce their clothing line. 
The company will occasionally get large shipments of seasonal apparel. Sign up for their membership platform to be alerted of new arrivals. The following are some of the clothing options available from the company:
Dresses
Tops
Sleepwear
Sweaters.
NY Wholesale 
This company stocks all of its products in the United States and ships from there. This is ideal for drop shippers whose target market is only in the United States, as shipping can be done in three to five days. 
They cover a wide range of clothing and apparel, not just for women but also for children and men. However, most of the items on this store are geared toward women. Close-out sales are held on occasion by the company. 
During a close-out sale, the company sells clothing and other products by the lot at a meager price. To begin purchasing from this merchant, you must first sign up for an account by clicking the "Account" tab at the top of its page. Here are a few samples of what you might find:
Cardigans
Ponchos
Dresses
Plus-size apparel
Sleepwear and pajamas
JPT Clothing 
This business is based in New York City. To purchase, you must have a minimum purchase order of $200. Some of their products have quantity requirements rather than price minimums. This group has its own design team, and the clothes are often reasonably priced. 
Before placing a purchase, you must contact them by phone or their "Contact Us" form. 
Except for Alaska and Hawaii, the corporation ships anywhere in the United States. They sell the following types of clothing:
Activewear
Leggings
Dresses
Skirts
Tops
Plus-size clothing
Bottoms
Bazar New York
This company is based in New York and is also known as LA Showroom. It has a Rewards Network program. For every $10,000 spent on the website, you will receive a $100 coupon, which you may use on the website or at participating retailers. You may buy bags, footwear, accessories, apparel, and items for men and children on their website. 
Visit the site frequently because they have sales and deals from time to time. Here are some of the clothing brands available from this wholesaler:
Avenue Zoe
Strut and Bolt
Chris & Carol
Her Clothing
Grown and Sewn
This business is located on Franklin Street in New York. It primarily sells independent clothing lines, which are ordered online. Tops and pants are the two basic styles of clothes available here. 
Orders placed before noon EST will often be processed the same day. On holidays and weekends, they don't ship. Aside from the United States, they ship to various other nations.
Steps New York 
They have actual locations across the United States, from New York to New Jersey to Florida. It has provided stunning dresses, shirts, rompers, jumpsuits, and bottoms in tropical, resort, and classy vibes since 1994.
Garcia Fashion
They specialize in modern and fashionable women's clothes, offering a wide range of blouses, tees, knit tops, bodysuits, slacks, shorts, skirts, and dresses. This wholesale clothes dealer can be found at 225 West 39th Street, New York, NY 10018.
Bizrate 
Bizrate, located at 1441 Broadway 5th Fl, Suite # 5109 New York City, NY 10018, acts as a wholesale gateway, connecting buyers with 40+ manufacturers in the United States, Bangladesh, India, and China, offering low-cost apparel in a variety of sizes, shapes, and styles.
Volume Apparel
Volume Apparel offers a large selection of discounted clothing for men, women, and children, as well as accessories such as briefcases, belts, wallets, handbags, and sunglasses. Another benefit of purchasing from this New York wholesale clothes provider is that all orders submitted before noon EST are sent the same day.
How to Purchase Wholesale Clothing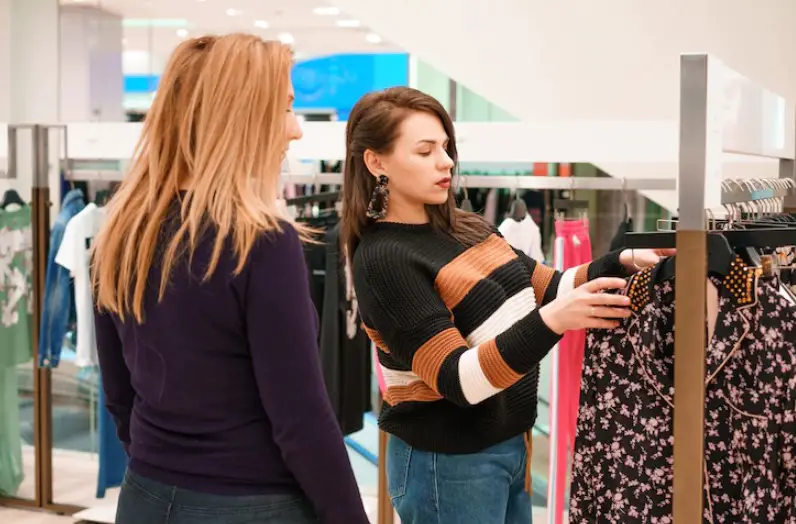 Now that you know where to buy wholesale clothing, it's vital to screen vendors to purchase bulk wholesale apparel for your store. Here are the steps followed to identify an ideal supplier:
Requesting for quotation:
In most circumstances, you will need to get a price and begin building relationships with many wholesale apparel merchants before deciding whom to do business with. 
Your first contact with the provider will most likely be a request for a quotation. The term "request for quotation," or RFQ, is commonly used by wholesale suppliers. It's the only method to collect rates from a supplier; you'll get the hang of it quickly because you'll be doing it frequently. 
Essentially, you're sending an email asking how much something costs based on the quantity you'd like to purchase. But nothing is that simple. Approach it as if it were a genuine business inquiry.
Minimum Order Quantity:
You should know a few details, beginning with the vendor's minimum order quantity (MOQ). This varies depending on the source. You must determine whether or not you can afford and handle the minimum quantity they are selling. 
The most vital question is how much their products will cost you. For larger quantity orders, most providers offer steep discounts. To gain a sense of their product prices, ask for the price of various amounts.
Shipping Timing:
You must determine the delivery time and terms. In an eCommerce business, timing is essential. Another critical concern is how long it takes them to mail the goods to the consumer. You need to know whether an item will take a long time to ship or not. 
It's best to inquire about their payment conditions to ensure that you agree with how they charge for their items. It fluctuates, as with everything, depending on the source. You don't want to be surprised by how they expect you to pay for the inventory.
Sample Order:
The last item you want to inquire about is their samples. Some providers offer them at lower rates, while others do not. You should ask for some and order some if you can afford them. 
You'll acquire a sense of the things you'll be marketing to your customers this way. This final step of asking the supplier for an RFQ will allow you to determine whether they are a good fit for you. If they are not, move on to the next one; there are many to pick from.
The necessity to buy wholesale goods will emerge sooner rather than later for an online clothing firm. Doing your homework and researching apparel suppliers across multiple platforms is a matter of doing your homework. 
After all, you must find the ideal one. The one who will provide you with the things you require at a reasonable price. It takes a lot of screening, but it will be worth it when you have satisfied paying clients.
References:
https://ecommercetips.org/new-york-wholesale-clothing-vendors/
https://brandsgateway.com/blog/wholesale-clothing-vendors-new-york/