Last Updated on September 6, 2023 by Reiner Chase
Long-line shirts are extended-length garments, typically 5-10 inches longer than regular tees. They gained popularity in the 2010s, offering a trendy, casual look. These shirts come in various styles, from basic to printed, and are favored for their versatility and comfort.
What Is A Long-line Shirt?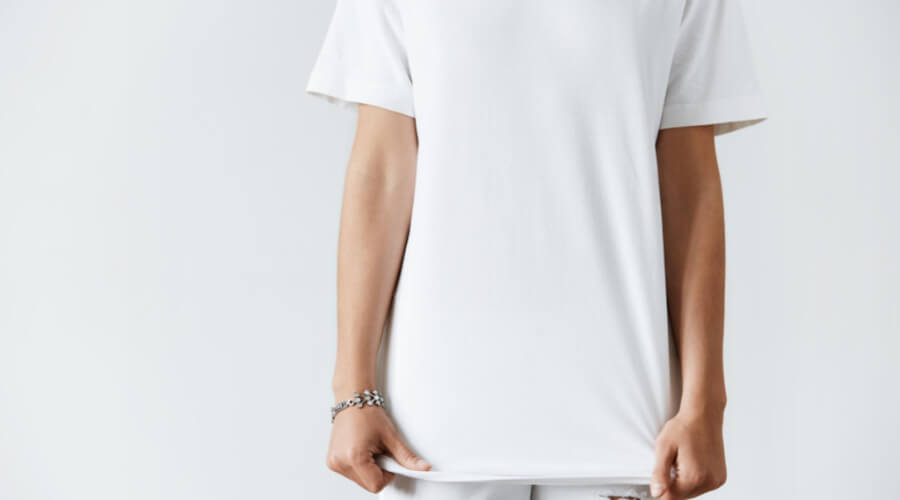 Long-line shirts are to guys what boyfriend jeans are to women. Sorry, ladies, but this is a gents' fashion. If you're wondering why males are wearing t-shirts that seem like they belong on Kanye West, we're going to explain the characteristics (and fascinating advantages) of the long-line t-shirt.
Women are already familiar with the long-line t-shirt, which they refer to as a tunic. Because of this feminine connotation, many guys may be hesitant to try the trend, believing it would not work for them.
T-shirts or apparel with a longer length than typical are known as long-line t-shirts or apparel. Rather than being broad, they have a long length. They are available in various fits and materials, distinguishing them from one another. You wear these shirts past the waist-length, some even reaching the mid-thigh. The long shirt style has been around for a while, and it has prompted fashionistas to create fashionable, modern garments with a long-line design.
The long-line trend is relatively new. This fashion trend initially appeared among numerous celebrities in the late 2020s. The goal was to be as comfy as possible while wearing beautiful apparel. According to reports, Justin Bieber and Kanye West were the first to start this particular fad. Since then, many people have begun to follow the long-line trend.
Different Types Of Longline Styles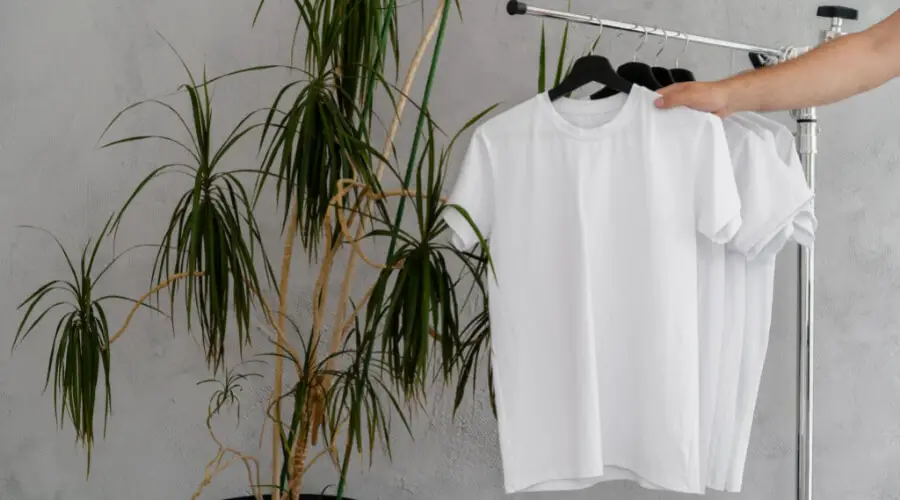 Long-line shirts come in various styles that you may add to your outfit. The vast trend encompasses a wide range of lengths, shapes, and designs, allowing you to select a few pieces that will complement your style while also suiting your general body type. Let's look at the many aspects of long-line.
1. Skater Fit
As the name indicates, the "skater" fit provides you with a skater appearance. This long-line design characterizes the cut-off sleeves, a wide shoulder, and a tapered hem that narrows at the hips. The skater-fit long-line shirt is relaxed and comfortable, with plenty of room for movement. For a sleek, minimalistic style, pair with skinny jeans and Vans.
2. Relaxed Fit
It's all about the fabric in this relaxed-fit long-line t-shirt. These t-shirts are generally made of soft Pima cotton and have a less structured, more relaxed fit without being overly baggy.
3. Boxed Fit
Don't be fooled by the name. The boxed-fit long-line t-shirt has a function other than being square and boxy. Long shirts with a boxed fit are ideal for layering and have longer sleeves that reach the elbow.
The shoulders are more square than on a regular t-shirt, and the hem is almost as wide as the shoulders, rather than tapering down. There's enough room underneath the t-shirt, allowing you to pop in a crisp shirt and pull the collars out of the crew neck.
4. Hi-Lo
The hi-lo gets its name because the front hemline is higher than the back. The back hemline falls below the hips and can reach mid-thigh, while the front hemline falls below the hips and can reach mid-thigh. This effortless, casual look, like the boxed fit, is great for layering, and the hi-lo variation makes it a t-shirt you can wear to summer parties.
5. Long-line Button-ups  
Tucking long-line shirts in is the most significant error you can make. These shirts have buttons up to the hips and are conspicuous. Following this, the shirt remains open, allowing you to move freely. The collar is often high and looks best when fully buttoned. Over the top, layer your long-line shirt with a shorter long-line t-shirt or a long-line cardigan.
6. Curved Hem
Shorter, nearly capped sleeves cut at the mid-upper arm and a more prominent shoulder with a shortened, tapering base characterize the curved hem longline t-shirt. The curved hem long-line may be made with a crew neck or a broader collar, up to a boat neck, to complement its bohemian, loose hemline.
How To Style Your Long Shirt
The challenge is how to style your chosen long-line t-shirt fit such that it looks deliberate, clean, and, most importantly, manly rather than untidy. One of the most prevalent concerns about wearing a long-line t-shirt is being overwhelmed by the enormous fit.
Fortunately, there are a few stylistic guidelines you can follow to make sure you're wearing — and owning — your long-line look rather than the other way around. For long-line t-shirt style success, follow these five strategies.
1. Simple Is Best
You won't find any embellished long-line t-shirts. The most likely options are a weird, fading square image or a short, stylistic phrase. Because of their length, long-line t-shirts may quickly take over your complete wardrobe.
Keep it basic while styling this look. An essential pair of sneakers, a dog tag or lengthy chain, and a pair of slim jeans will do the trick. There's nothing else you require.
2. Wear It Casual
Even the hi-lo design, which is a touch more fascinating and dramatic than your typical long-line tee, can be worn casually. Combining the long-line with a bomber jacket, a leather jacket, or a denim jacket for a layered, urban appearance will keep things street-style.
3. Layer Up!
You have a lot of alternatives for layering with your long-line t-shirt. You may layer it with a shorter, more structured jacket, coat, or cardigan or match it with a long-line shirt with a slightly longer hemline.
You can wear a long-line t-shirt with a long, loose cardigan, ideal for a relaxed Sunday brunch in the city. If you're layering, consider the occasion and adjust the length of your items accordingly.
4. Block Color
The secret to layering long-line t-shirts is to utilize pieces of different lengths so that one peeks out over the other.
If you're mixing and matching long-line pieces of the same length, though, you'll need to employ some color blocking. Two hi-lo long-line t-shirts, for example, can be worn over one other as long as they are both bold, vivid, and complimentary block colors. The other should be pitch black if one is pure white.
5. Make Use Of The Shoe
The long-line shirt requires no-frills since it is always basic and never busy. Instead, you use chunky gold jewelry, farmers' hats, and bold, street-style sneakers and kicks to flaunt your style loudly and proudly.
This is your chance to shine if you're a kick aficionado. Pull out your graphic sneakers and let the simplicity of your ensemble draw attention to your high-tops, vintage shoes, where it belongs. Leave a space between the hem of your tapered pants and the mouth of your boots by skipping the stops. Stick to the most skinny pair of jeans you can find and leave the top unlaced if you're going for boots.
Why Longline T-Shirts Are a Great Style for Men
Longline T-shirts are a great style for men for several reasons:
Fashion Forward: Longline tees offer a modern and fashion-forward look. Their extended length adds an interesting twist to the traditional T-shirt, making them stand out in a crowd.
Versatility: They are incredibly versatile. Longline T-shirts can be dressed up or down depending on the occasion. You can pair them with jeans and sneakers for a casual look or layer them under a blazer for a more sophisticated outfit.
Comfort: Longer length provides added comfort. They often have a relaxed fit, allowing for better movement and breathability. This makes them ideal for casual wear and even for workouts.
Body Flattering: Longline T-shirts tend to elongate the body, giving the illusion of height. They can be particularly flattering for shorter individuals.
Statement Pieces: Many longline tees feature unique designs, patterns, or graphics. This makes them excellent statement pieces that can express your personality and style.
Seasonal Adaptability: They can be worn in various seasons. In colder weather, layering a longline tee under a jacket or sweater keeps you warm, while in summer, their lightweight fabric keeps you cool.
Trendy Athleisure: Longline tees fit perfectly into the athleisure trend, making them suitable for both lounging and exercising. Pair them with joggers or athletic shorts for a sporty look.
Ease of Styling: Longline T-shirts are easy to style. They go well with a wide range of footwear, from sneakers to boots, and can be accessorized with hats, sunglasses, or jewelry to complete the look.
Wide Variety: There's a longline tee for everyone. They come in various colors, materials, and designs, catering to different tastes and preferences.
Affordability: Longline T-shirts are often reasonably priced, making them accessible to a broad range of consumers.
In summary, longline T-shirts are a fantastic addition to any man's wardrobe due to their fashion-forward appeal, versatility, comfort, and ability to make a style statement. Whether you're going for a casual or dressed-up look, they offer a wide range of possibilities for fashion-conscious men.
Conclusion
The long shirt's genuine beauty lies in its natural originality. Pair this rebellious yet relaxed piece with contrasting staples for a city-ready look, such as skinny jeans and fitted trench coats.
Because the long-line t-shirt is a style statement in and of itself, avoid the temptation to over-style it. Instead, spend your money on some eye-catching, high-end, and hip-hop-inspired accessories. The trick is to choose a length that is proportional to your height.
The perfect long-line t-shirt may boost your street cred and personal style rather than being ugly and baggy. 
References:
https://www.bewakoof.com/blog/the-longline-t-shirt-a-little-trend-that-goes-a-long-way/
https://www.adcollection.com.au/blogs/news/what-are-longline-t-shirts-and-what-styles-can-you-choose-from