Last Updated on August 30, 2023 by Reiner Chase
The exhilaration that comes with spotting an excellent product or deal is one factor that draws people into a store. A clothes store is a store that sells ready-made apparel. Girls and their apparel are constantly growing and changing, so you'll need to know where to go to keep up with their needs.
List of 10 Best Girls Clothing Stores in the US
Nike Stores
H&M
Old Navy
Levis Strauss
Mango
Asos
United By Blue
Fair Trade Winds
Fair Indigo
Mate the Label
Why Is It Challenging to Shop for a Girl's Clothing?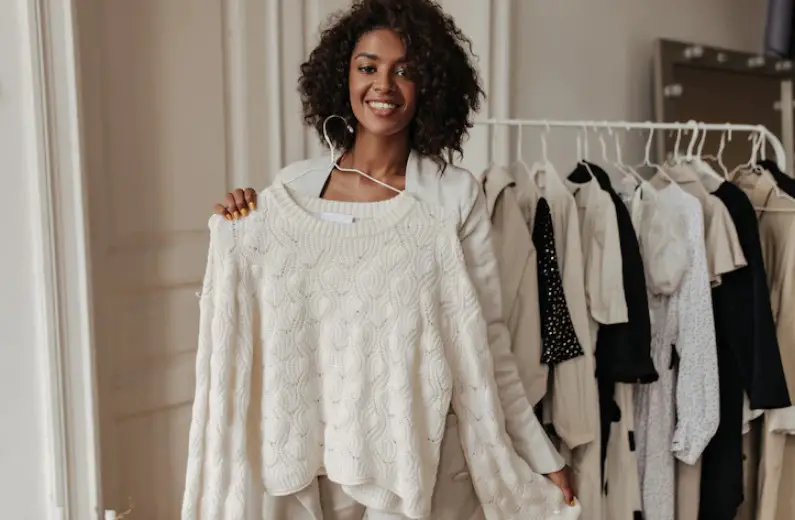 Shopping for a girl's clothing may appear simple at first glance, but as most parents and guardians would attest, it is no walk in the park. There are numerous challenges that they are likely to encounter. Here are the top reasons why:
Size Variability:
Different brands often have their own size charts, causing significant discrepancies. A size for one brand may not be an exact match for the same size in another, leading to confusion and mistakes when purchasing.
Girls Grow Quickly:
Girls grow rapidly, especially during their early years. Clothing purchased today might not fit in a few months. This means regularly updating their wardrobe, adding to the difficulty.
Fashion trends:
Children take after adults and like being trendy too. Keeping up with the ever-evolving fashion trends is a challenge. What is considered stylish today might not be tomorrow, making shopping tricky.
Sensitive Skin:
Some girls have sensitive skin and allergies. Not all clothing materials are friendly to their skin, resulting in the necessity to carefully examine clothes before purchasing.
Quality vs. Price:
Balancing the quality and affordability of girls' clothing presents a significant challenge. High-quality clothes can be expensive, yet affordable ones may underdeliver in durability.
Preference Changes:
As girls grow older, their taste in clothing evolves. They start expressing their style preferences and may reject clothes chosen without their approval.
Seasonal Shopping:
The need to shop for different seasons also poses a challenge. Varying seasons require different types of clothing, and keeping up with this can be challenging.
| Challenges | Description |
| --- | --- |
| Size Variability | Different brand sizing |
| Girls Grow Quickly | Constant wardrobe updates |
| Fashion trends | Evolving style |
| Sensitive Skin | Considering material suitability |
| Quality vs. Price | Balancing budget and quality |
| Preference Changes | Evolving taste in fashion |
| Seasonal Shopping | Shopping according to season |
In a nutshell, shopping for girls' clothing brings with it its own set of unique challenges. However, the joy of seeing your little girl radiating happiness in her new outfit, fitting perfectly her growing personality, surely makes it all worth it.
The Best 10 Girls Clothing Stores in the US
Top clothing businesses in America seek ideas from fashion events such as Milan Fashion Week, New York Fashion Week, Arab Fashion Week, and Paris Fashion Week to finalize the latest designs based on customer demand. 
Many cultures significantly impact the top ten clothing brands in America. To assist you, let's explore a list of ten girls' clothing stores in the United States of America that are sure to have something for every girl under the sun.
1. Nike Stores
Nike clothing is popular among people from various socioeconomic backgrounds. Nike has had top athletes as brand ambassadors, including Roger Federer, Cristiano Ronaldo, and Serena Williams. Nike isn't simply about Air Force 1s. They have enough fashionable athleisure and accessories to fill the entire wardrobe of the whole family.
2. H&M 
This clothing store has always been good at delivering the clothes trendy girls love to wear at a reasonable price. So, if you're looking for a leather biker jacket or a slip skirt, you'll get it here. H&M has everything on your shopping list, from everyday T-shirts to elegant outfits for your next school dance.
3. Old Navy
For a reason, Old Navy is a go-to store. Their apparel is timeless and infinitely interchangeable. Old Navy is the right place to shop for economical and fashionable clothing in the United States. It opened in 1994 and was the first retailer to reach $1 billion in revenue in four years. 
They are currently one of the most well-known clothing brands in the world. Old Navy sells clothing for the entire family. The store concentrates on the three pillars of its Mission: inclusivity, opportunity, and sustainability. They hope to make the world a better place for future generations. 
The brand's distinguishing feature is that it offers a wide range of American clothing in various pricing ranges. Suitable clothing can cost as little as $5 and as much as $100.
4. Levis Strauss
Everyone deserves a good pair of jeans that are durable, well-fitting, and fashionable. Start them outright with Levi's denim, including everything from fashionable camouflage pants to pink corduroys and overall denim skirts. 
According to numerous polls, Levi's is the most popular jeans brand in the United States. It's noted for its comfort, style, diversity, fit, and colors, among other things. Instead of only men's jeans, they also focus on girls' and women's attire. News outlets have opened new markets in India, Russia, and China. The business was swift to incorporate new e-commerce trends.
5. Mango 
Mango is a fashion editor favorite that never fails to wow. For years to come, you'll be shopping here. The store has a great clothing line for the modern and trendy girl.
6. Asos
When trying out some of the hottest styles without blowing your budget, ASOS is the place to go. Athleisure, formalwear, and office-appropriate attire are all available on the website. When your best buddy wears a one-of-a-kind garment that you've never seen before, it's almost always from ASOS. They have the most excellent gear in a wide range of sizes for the whole family.
7. United By Blue
This is more than just a casual and outdoor clothing line: Clean-up activities eliminate one pound of rubbish from oceans and waterways for every item sold. United by Blue is a Corporation committed to doing what is best for people and the environment from start to finish (including with a lifetime guarantee). 
In its sturdy, travel-friendly gear, the whole family can tour the world, and you'll feel good knowing that the company is helping to safeguard the environment in more ways than one. 
8. Fair Trade Winds
The Fair Trade Winds stores carry some of the most significant fair trade fashion manufacturers dedicated to ethically producing goods. Each piece in the collection shows the dedication of creative artisans who work in cooperatives to empower themselves and improve their lives and communities. 
Fair Trade Winds is a family-owned company with physical stores and an online store.
9. Fair Indigo
When shopping for sustainable clothing, one frequently overlooked factor is the item's quality and lifespan. The Forever Organic Tees, for example, is part of Fair Indigo's commitment to creating clothing that will last for at least five years (available in a variety of styles and earth-friendly dyes). 
Organic Peruvian Pima cotton is used in the brand's clothes, cultivated on a family farm, and harvested by hand. It offers affordable organic staples and artisan-made accessories, emphasizing quality apparel, sustainable and ethical methods, and free shipping options.
10. Mate the Label
Mate the Label is a great brand that wishes for you to "dress neatly." The brand makes it simple to do so by employing only natural and non-toxic materials in their clothing, such as 100 percent linen and organic cotton, and low-impact dyes. 
All items are cut, sewed, colored, and supplied in eco-friendly packaging from downtown Los Angeles. Whether you're searching for a sweat outfit or a maxi dress, you are sure to find it here. MATE is also climate-neutral and contributes to environmental initiatives.
What Should You Consider When Purchasing a Girl's Clothes?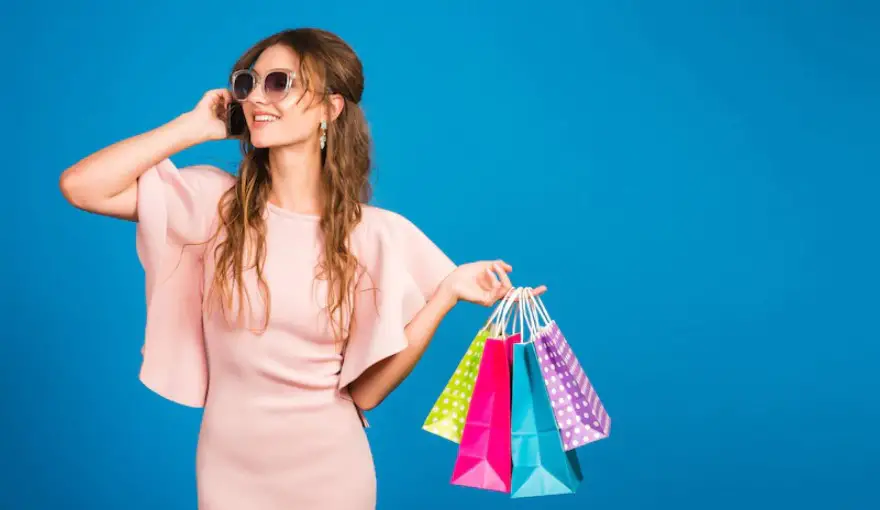 For many people, shopping is a chore. Choosing the appropriate dress, the right color, and the correct design isn't easy. There are numerous considerations to be made. Have you ever wondered what tiny nuances girls pay attention to? 
If you dislike shopping, finding the proper gowns for any girl must be a significant challenge for you. Girls are known to be the pickiest people on the globe. This is true because girls enjoy receiving gifts, and they must be appropriate. 
The most challenging element for males is selecting the appropriate girl's dress as a present. Are you afraid of picking the wrong dress for your significant other? Don't be concerned. Here are ten things to think about:
.Keep in mind why you're doing it: Consider the occasion you are purchasing the outfit for. You can easily choose the proper outfits for girls if you know why. When deciding between options, keep in mind why you want to be the best.
It's Crucial to Conduct Research: After you've figured out why do some extensive research. To obtain more ideas, go window shopping to figure out the proper clothing that befits her.
What is the right size: This is a common issue that girls experience when shopping for clothing. When purchasing a dress for a girl, the size should always come first. The majority of males struggle to figure out what size the girl wears. You can get the size from her close buddies. If you're the nearest, you can quickly check her size while you're out shopping. If you want to see her in that dress multiple times, make sure it's the right size.
Following the latest fashion trends: This may not sound appealing to a man reading this, but it is crucial. Keeping up with the latest girls' fashion trends does not necessitate reading fashion publications all day and night. You should discuss fashion with your close pals, mother, or siblings. 
They'll keep you up to date. This is the digital age, and everything is at your fingertips. Once a week or every 15 days, go to relevant websites or scroll through social media platforms. You can keep track of everything and find the ideal clothing with ease.
Having her favorite color in mind: It's crucial to select the correct color. You don't have to be confused by color selections. Pick out outfits in her favorite style and color. 
The girls' clothing stores in the USA offer excellent quality and durable products. It's pretty affordable when it comes to the price range. Buying clothes for girls has to be the most challenging assignment if shopping is a chore for you. When it comes to clothes, girls are pretty picky. 
They check for skirmishes on the shirts and color combinations and designs. Don't be afraid; the tips listed above can be beneficial. Make your loved ones happy by purchasing the perfect attire. You can quickly become a pro if you have some helpful hints.
References:
https://www.goodhousekeeping.com/clothing/a30270359/best-teen-stores/
https://www.seventeen.com/fashion/trends/g31932109/best-teen-stores/