Last Updated on May 24, 2022 by
In English, 'Chino' refers to pants made from cotton fabric imported from China, commonly worn by men. The pants, synonyms with khakis, were first mentioned in the UK and the US during wartime when the military used cotton pants as part of their uniform. The pants are referred to as pants made from cotton fabric from China or khakis. 
Are Chinos and Jeans Popular Among the Men Folk and Military?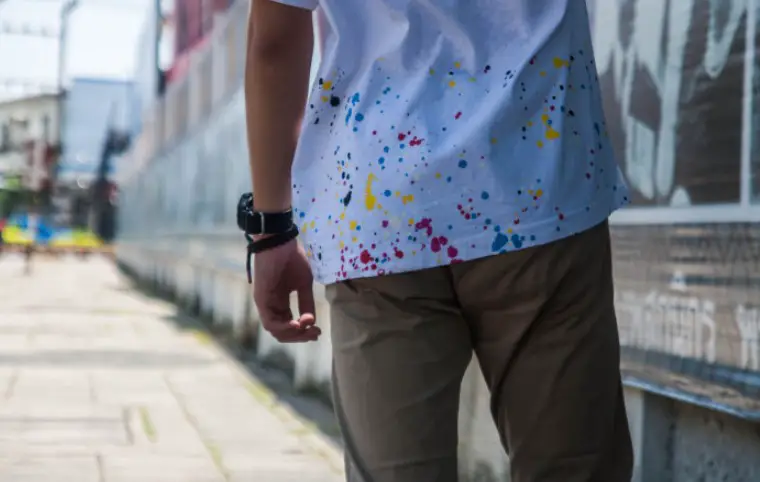 Manufacturers dyed the pants a military color in the UK military standard. The pants may be colored any color in modern times, although tan, black, blue, and olive drab are the most common choices. 
Millions of men throughout the world wear jeans and chinos every day. These pants have been around for over a century, and they're one of the most famous men's pants on the market. 
Unless you are familiar with jeans and chinos, you may wonder which one is right for you. You can create a fashionable appearance in either of these pants, yet there are some essential differences between them. 
The article will highlight what chinos are and how it differs from jeans and trousers.
Chinos Background
Chinos are slacks with straight waists, no pleats, and tapered legs that were popular in the military in the mid-19th century. These pants were light and durable, making them suitable for wearing in hot climates. 
The khaki color became famous in the UK in the mid-19th century, particularly for blending into the landscape of India while the British occupied India. The color became popular with American soldiers in the late 19th century when it was part of standard military attire.
The Hindi word for dust, 'khakis,' was the first word used to describe the military pants worn initially in the US-occupied Philippines during the Spanish American War. Later, after English speakers encountered a lot of Spanish terms in the Philippines, they created the word 'chinos.' In contrast to British military pants, which had pleats, a zip, and a buttoned front, American pants were basic without any details.
Types Of Chinos
There are two types of chinos: flat-front chinos and pleated front chinos. Manufacturers make pleated front chinos with side pockets and sometimes a coin pocket on the right side. Manufacturers do not do the same for flat-front chinos, and you can pair them with a shirt instead of a polo or button-up shirt.
What Are Jeans and Chinos?
Jeans are made of twill fabric and are tight-fitting trousers that men, women, and children wear. Jeans have become a fashion garment throughout the world and are available in various colors. 
The blue color is regarded as the color of the original jeans due to the success of Levi Strauss's jeans. 
Blue jeans are popular among men and women who want a wardrobe that includes a pair of jeans. Since the late 19th century, jeans have been reinforced in copper areas. Despite the changes in design and color throughout the years, the copper rivet method remains the same today. 
It has become a typical wardrobe for the rich, famous, and ordinary people. Today, individuals have at least seven pairs of jeans in their wardrobe, making jeans the most common garment across North America. 
The phrase 'chino' refers to the fabric and the garment created from it. Manufacturers use twill fabric to make the cloth which is pure cotton and offers excellent comfort to the wearer, and it is why men prefer to wear them during summer and spring. 
The fabric was famous for the military people but with time became popular amongst civilians, and companies started using the fabric to introduce chinos for men and women. 
Chino means roasted, and that's why most chinos are brown or skin color, although there are different colors available these days.
Chinos vs. Jeans vs. Trousers: The Differences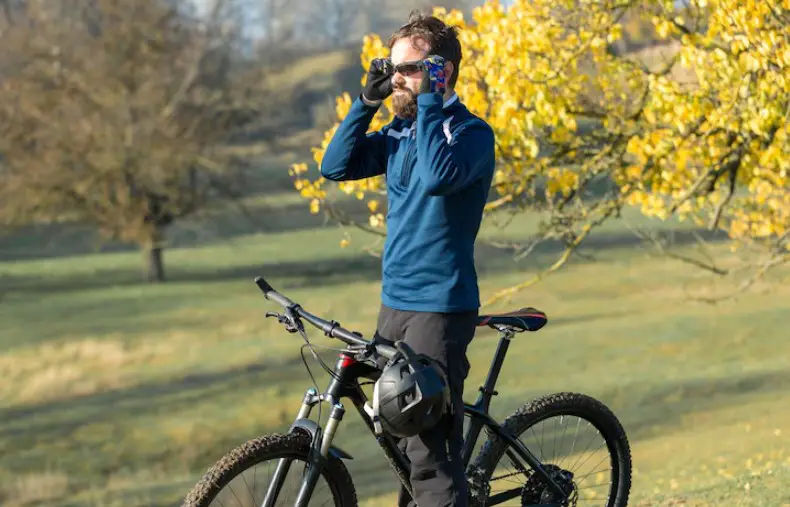 There are a few differences between the three, as discussed below:
Fabrics
Jeans and Chinos are made from twill fabric and cotton, but manufacturers use a heavier twill to make jeans compared to Chinos. Manufacturers use pure cotton mainly to make trousers, although some also use wool or linen. 
Chinos are constructed of lightweight cotton and other lightweight fabrics, so they do not have as many defined pant-style parameters as suit pants. 
Casual and Formal Wear
Jeans and Chinos are considered more casual than trousers that you can wear at work. Chinos are casual and worn by men as part of a casual or semi-casual outfit. Unlike regular pants, Chinos are not meant to be worn for formal occasions. Trousers are dressier than chinos, and you can't wear them for informal occasions.
Fitting
Jeans and trousers are available in different fits, unlike chinos, available as comfortable trousers only.
Available Colors
Jeans are primarily blue, whereas chinos and trousers are available in different colors. Although, these days, there are different colors of jeans available.
Uses
Levi Strauss introduced jeans as a copper riveted garment, whereas Chinos were developed to make uniforms for soldiers in British and French armies.
Style and Cut
The cut of trousers pants is more formal than chinos, has a narrow leg opening and a flat front. Chinos are loose in the thigh and seat and have a tapered leg opening. It also has a pleat at the center front of the waistband. Chino trousers are shorter than regular trousers and end either above or below the ankle.
Price
Jeans and pants will cost you the same. You can get a good pair of jeans or pants for at least sixty dollars; although you can get them for less, the quality and attention to detail won't be the same. When buying a pair, look for a brand built to last instead of a cheap, low-quality brand.
Cleaning
Jeans and chinos are mostly machines washable except for a few exceptions. Whenever your jeans or chinos get dirty, toss them into the washing machine with laundry detergent. It is better to wash clothes in cold water than in hot water to preserve the color of your jeans or chinos because the latter encourages color to leach out of fabrics. 
Washing in hot water fades your jeans with time and makes them lighter. Dry your chinos or jeans by hanging them out to dry or putting them in the dryer, which is safe to use as they are made of cotton. The quick and straightforward drying method and wearing your pants more often make it an intelligent choice.  
Durability
The sheer durability of jeans is legendary and was created for gold miners and other hardworking people, so they withstand a lot of strain. On the other hand, chinos are also durable. They are relatively durable compared to khakis, making them an excellent choice for people who work in challenging occupations. 
Your pants won't be damaged easily, regardless of whether you choose jeans or chinos.
Stain Resistance
There isn't a stain-proof fabric, but some fabrics are more resistant to stains than others. Both jeans and chinos are more resistant to stains than other garments, and this is because of the denim used to make jeans and other denim garments by manufacturers. It can repel stains more effectively than chino cloth.  
In Conclusion, Chinos are trousers, but not all trousers are chinos because the latter are casual and relaxed. Chinos have more style than average sweatpants or track pants. You can wear chinos in a formal setting but are often donned as a substitute for jeans.