Last Updated on September 22, 2023 by Reiner Chase
Oakleys are expensive due to their innovative lens technologies, such as High Definition Optics (HDO) and Plutonite. HDO provides exceptional clarity, contrast, and UV protection, while Plutonite is lightweight, durable, and impact-resistant.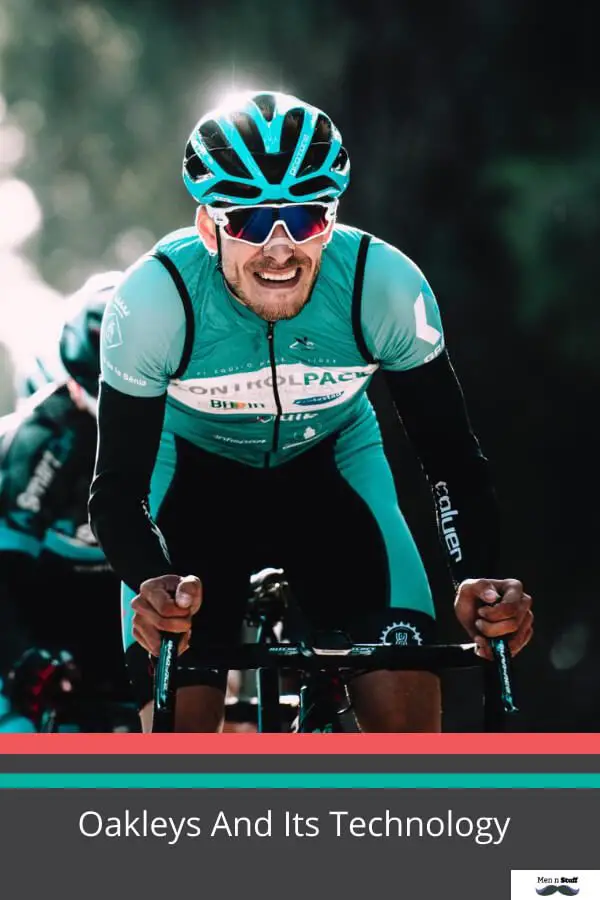 Why Are Oakleys So Expensive?
1. High-Quality Materials
The use of high-quality materials is one of the defining reasons why Oakleys are priced considerably higher than other brands. Oakley sunglasses are conducive to protection against harmful UV rays. Their frames are made of "O Matter", a durable, lightweight, and stress-resistant material, while their lenses are constructed from "Plutonite", a material tailored to provide exceptional clarity and shock resistance.
2. Innovations Based on Scientific Research
Oakley invests heavily in scientific research and development to create innovation in their eyewear. They utilize patented technologies like High Definition Optics (HDO) which ensure that their sunglasses provide exceptional optical clarity and impact resistance.
3. Customizable Designs
Oakley provides a plethora of customizable options for its customers – the price of the product increases depending on the modifications chosen. From interchangeable lens pieces, various frame finishes to signature series models designed in collaboration with sports professionals, the brand offers distinct designs that justify the higher price tag.
4. Brand Reputation
Brand reputation is a significant factor that contributes to the pricing of Oakley sunglasses. Oakley has a well-established brand identity in the performance eyewear industry and is widely adopted by sports professionals worldwide.
5. High Manufacturing Standards
Oakley adheres to stringent manufacturing standards. Their products undergo multiple stages of quality assurance, ensuring durability, and maintaining high performance for their products.
6. Excellent Warranty Terms
Oakley sunglasses come with excellent warranty terms that cover manufacturer's defects fully for two years from the date of purchase. These warranties serve as an insurance policy that adds value to their products.
7. Exceptional Marketing
Oakley spends millions on exceptional advertising and sports sponsorships to boost their brand visibility. This marketing strategy adds prestige to their brand, contributing to their expensive price tags.
8. Market Positioning
Oakley positions itself as a high-end eyewear brand. Its pricing strategy enables it to maintain this positioning and cater to a particular customer base that values quality and brand aesthetics and is willing to pay a premium for it.
Table 1: Summary of Reasons Why Oakleys are Expensive
| Reasons | Explanation |
| --- | --- |
| High-Quality Materials | Frames are made of "O Matter" and lenses are "Plutonite". |
| Innovations Based on Scientific Research | Use of patented technologies like High Definition Optics (HDO). |
| Customizable Designs | Increases in price depending on chosen modifications. |
| Brand Reputation | Widely adopted by sports professionals worldwide. |
| High Manufacturing Standards | Adherence to stringent quality assurance standards. |
| Expcetional Warranty Terms | Two years full coverage for manufacturer's defects. |
| Exceptional Marketing | Millions spent on advertising and sports sponsorships. |
| Market Positioning | Positioned as a high-end eyewear brand, catering to a specific customer base. |
Are Oakleys Worth The Money?
Whether or not Oakleys are worth the money depends on your individual needs and budget. If you are looking for sunglasses with the highest quality lenses and frames, and you are willing to pay a premium price for them, then Oakleys are a good choice. However, if you are on a tight budget, there are other quality sunglasses available for less money.
Here are some of the pros and cons of Oakleys to help you decide if they are worth the money for you:
Pros:
Superior lens technology: Oakley sunglasses are known for their high-quality lenses, which are made with innovative technologies that provide superior clarity, contrast, and UV protection.
Durable frames: Oakley frames are made from lightweight and durable materials that can withstand heavy use and abuse.
Stylish designs: Oakley sunglasses come in a variety of stylish designs that appeal to a wide range of people.
Warranty: Oakley sunglasses come with a two-year warranty against defects in materials and workmanship.
Cons:
Expensive: Oakley sunglasses are more expensive than most other brands of sunglasses.
Limited selection of frames: Oakley offers a smaller selection of frame styles than some other brands.
Counterfeit products: Oakley sunglasses are a popular target for counterfeiters, so it is important to buy from a reputable retailer to ensure that you are getting an authentic product.
Overall, Oakley sunglasses are a high-quality product with a premium price tag. If you are looking for the best sunglasses possible and you are willing to pay for them, then Oakleys are a good choice. However, if you are on a budget, there are other quality sunglasses available for less money.
Technology Of Oakleys
Oakley sunglasses are the leaders when it comes to technology and features. There are four main categories, which make Oakley sunglasses worth buying, which are mentioned below:
HD Polarized
1. It comes with uncompromised clarity due to glare protection.
2. These HD Polarized lenses are explicitly developed for elite athletes, but the technology used made the lenses serve everyone because glare does not care whether you are a weekend warrior, a sports champion, or someone who loves to be in the sun.
3. Polarized lenses help in filtering out most of the glare. The HD Polarized technology of Oakley helps them eliminate the need for films and glues that can distort your vision.
4. HD Polarized are a class in themselves due to the process of precise infusion molding for producing one single-layered and wide lens.
5. You will find the Polarized lens clearest ones.  
Impact Protection
1. It is essential to do this level of testing.
2. The lenses by Oakley are tested under extreme conditions that guarantee uncompromised protection against high-velocity and high-impact that is not offered by any other existing lenses.
3. Plutonite, the optically durable and pure lens material provides unmatched quality and performance redefining the category.
Lens Tint
1. Oakley lenses help you see more as compared to the conventional lenses that make you see less.
2. The lenses are optimized for certain environmental conditions.
3. Performance Lens Tint of Oakley makes them essential equipment for sports. 
UV Protection
1. UV rays and invisible forms of radiation can pelt the retina at 180,000 miles/second. Plutonite lens material of Oakley material helps to stop each wavelength of UV radiation from the thermonuclear furnace of the sun.
2. These lenses block harmful rays while the visible spectrum passes through them.
Prizm Collection
1. Prism is a lens technology of Oakley.
2. It is designed to enhance contrast and color to make you see in more detail.
Replacement Lenses
1. It is convenient to revive and swap out your Oakley sunglasses with replacement lenses.
2. You can change or customize your look that suit the varied light conditions with Oakley's interchangeable lenses.
Style And Design Of Oakley
Oakley sunglasses have many options in custom styles, designs, and colors that look unique and match the output you want. The customizations of Oakley sunglasses are such that they make them expensive.
The Branding Of Oakley
In the eyewear sector, Oakley has made its brand go to a very high level and is also one of those reasons that make their sunglasses expensive. Their style and process make them durable and useful for you.
The price of Oakley sunglasses is quite similar to Ray-Ban sunglasses, but not like Persol, Tag Heuer, or Chanel. They are expensive as compared to non-designer frames and are relatively expensive due to their branding and technology.
Luxottica owns Oakley, and spends a considerable amount on the Oakley brand. From funding extreme videos of sports to sponsoring the top athletes of the world, even their headquarters' design embodies their extensive brand.
That is why any product of an established brand costs more. Maintaining and creating a brand costs a massive amount of money. Hence, the investors look the ways to get a return on that cost through their products.
Oakley Lenses
Prescription Lenses
Oakley's Authentic Prescription is based on innovation, function, and quality. As soon as you wear sunglasses with these lenses, you will know that it is designed precisely according to your needs in the most authentic way of Oakley.
Style: These lenses are merged with leading lens technology, and optical innovation, and are designed according to your vision needs. You can create a frame for yourself from the vast choices of frames available. 
Technology: Stealth technology is used to make Authentic Prescription Lenses. It has an anti-reflective coating to reduce repels and glare smudges, which allows it to stay clean for a longer time.
Oakley has expanded the assortment of clear lenses and has introduced a wide range of materials with a spectrum of overall design, which makes them deliver the best solution for the prescription needs of a person.
Sport-Specific Lenses Of Oakleys
Oakley's Progressive prescription lenses are optimized for sports. It will make you focus on objects, whether far or near. Each sport has specific requirements to focus on far, mid, and near zones.
These lenses are optimized to focus on performance in every zone. Besides, these lenses give the best possible vision for fishing, cycling, and golf.
Here Are Additional Lenses In The Table Given Below.
| | | |
| --- | --- | --- |
| S. No. | Lenses Of Oakley  | Usage |
| 1 | Tinted Lenses | The Tint is applied outside the lens of the sunglasses. Tinted lenses come in the Oakley sunglasses either with Oakley Iridium coatings or without them. |
| 2 | Transition Lenses | When there is ultraviolet light or sunlight, these transition lenses darken. Three of the five transition colors come in the Iridium transitions. |
| 3 | Iridium Lenses | These lenses get infused into the Oakley sunglasses, and they also get triggered by ultraviolet light. |
| 4 | True Digital Edge | These sunglasses wrap to +4.00 to -6.00. You will experience improved side protection and extended peripheral vision. |
Technological Improvement In Oakley's Lenses
There are many technological improvements in Oakley to make their lenses the best in quality and other aspects. Some of them are the following:
1. High-Definition Optics: The lens technology of Oakley reduces lens distortion.
2. Hydrophobic Lens Coating: This coating is used on Oakley's lenses to repel dust, water, and oils.
3. Oakley C5 Alloy: The Aluminum alloy material is used to make some frames of Oakley.
4. O Matter:  It is a nylon or polycarbonate material that is used to create Oakley's frames.
5. Unobtainium: It is a kind of rubber ear sock to give more grips when you sweat.
6. XYZ Optics: It helps in improving peripheral vision's clarity specifically on the high-curved lens.
Both lenses of a pair of Oakley sunglasses are manufactured together to align perfectly and center the polarization's axis
Is There Any Savings Option On Oakley Sunglasses?
The brand of Oakley keeps bringing sale options on different occasions and at the time of festivals. The officials provide a discount on different occasions, so enthusiastic Oakley buyers must go through the website before buying them.
It is one way to save some amount of money for the customers. Purchasing Oakley sunglasses at the time of Oakley brand's will surely save some money for the customers.
Conclusion: 
The technologies used in Oakley's sunglasses make them give a decent look through their lightweight and water-resistant benefits. The styles of Oakley's sunglasses are sports-oriented to make them fit into everyone's styles. 
Oakley is established for a long time, more than a brand. Their obsession with innovation and design can be witnessed by its unique accessories and bags.
FAQs
Q1. Are Oakley Sunglasses Worth The Money?
Ans: Oakley sunglasses have got quality, and style and they can give satisfaction to the customers because of their durability. 
Q2. Can Oakley Sunglasses Get Damaged Soon?
Ans: Oakley sunglasses are guaranteed from any manufacturer material or artistry defects.  
Q3. Are Oakley's Sunglasses Suitable For Sports?
Ans: Oakley sunglasses or sports glasses are the best as they do extensive research to get improved performance. Their lenses are optimized for many sports, like Cycling, Fishing, and Golf.
Q4. What Makes Oakley Sunglasses Expensive?
Q5. Are Oakley Prizm Lenses Worth The Price?
Ans: Prizm lenses of Oakley mark the improvement in clarity, especially for the peripheral vision. They are polarized, including a filter to block glares from reflected light.
References:
https://www.thecoldwire.com/why-are-oakleys-so-expensive/
https://www.erienewsnow.com/story/44087815/why-are-oakley-sunglasses-so-expensive