Last Updated on March 19, 2022 by
Forever 21clothing brand is a fast-fashion brand offering its clothing and accessories at affordable prices. With its prime location in Los Angeles, the Forever 21 brand has enabled competition with other world-class fashion brands like H&M, Zara, and other players in fashion. Forever 21 brands have grown tremendously over the years, with a sales estimate of $43 billion globally from more than 700 stores worldwide. The brand's clothing is so cheap because of various factors such as cheap labor, cheap designs, affordable materials, and robust e-marketing strategies.
A Brief History Of Forever 21 Fashion Brand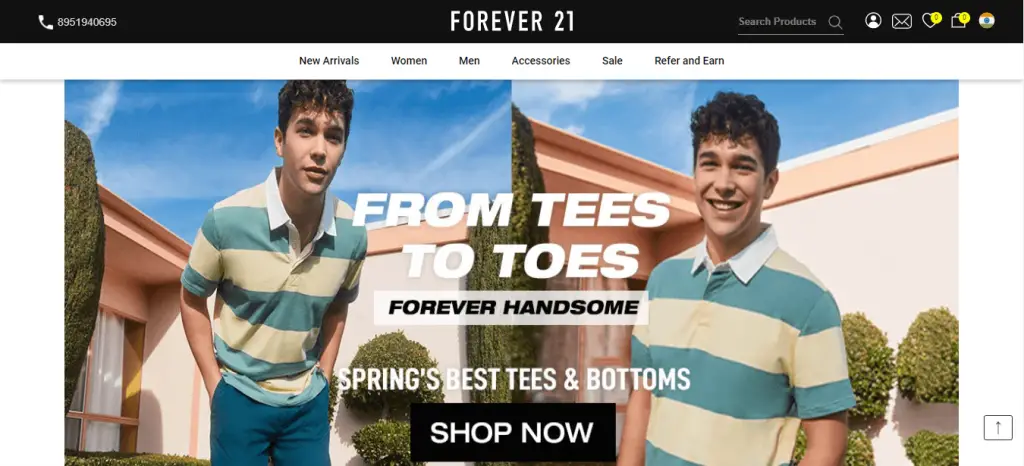 The journey of establishing the Forever 21 brand as a world-class fashion house started way back in 1984 by two Korean immigrants; Do Won Chang and his wife Jin Sook Chang. The couple arrived in the US in 1981, and like any other poor immigrant, Don Won Chang worked tirelessly to take care of his family and make ends meet. Do Won Chang worked at a coffee shop, gas station, and even as a janitor. These young Christians had an undying passion for fashion.
Forever 21 brands opened its first store in 1984 in Los Angeles, California. Originally the brand was known as Fashion 21, which targeted kids and teens Korean designs for Korean American communities living in Los Angeles. Soon buyers from all over the US flocked to the stores to take advantage of the cheap trendy fashion clothing, and over the year, Chang realized there was a need for more stores to cater to the increasing demand. First-year in business fashion 21 did marvelously well with over USD 650000 in sales.
After six years, Fashion 21 brand changed to Forever 21 brand. When asked why the change to Forever 21, Chang said, "The old wants to be 21 again and the young want to be 21 forever." What a brand!
The 6 Reasons Why Forever21 Clothing Is Amazingly Cheap?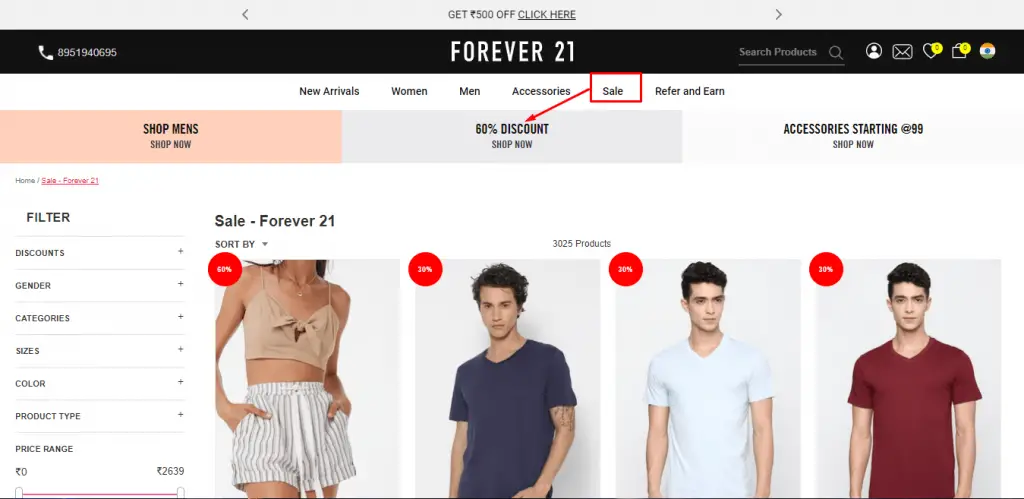 Here are the reasons why Forever 21 clothing is are amazingly cheap:
Cheap Labor
Forever 21 Clothing brand makes cheap clothing from developing countries like Bangladesh, Vietnam, China, and Cambodia, where young women and children work in unfavorable conditions. It is believed they work under forced labor where the minimum wage is below 1$ per day.
Labor in these countries is affordable, thus cutting down the cost of production. Thus, it comes down to the consumer as an affordable product.
Cheap Materials
To keep up with the high demand for new trendy fashion, Forever21 clothing brand outsources cheap materials that don't last long, especially if washed with hard detergents, it easily fades away.
Cost Margin
Cost margin is one of the key reasons why this brand is cheap.
Forever 21 clothing brand is a fast-fashion brand that makes the latest fashion designs presented on runways during fashion week. To keep up with the pace of new fashion, they quickly make large quantity low-cost material clothing. 
This is how it works; Forever 21 buys bulk materials at wholesale price. Since clothing production is done in bulk, a negotiating team negotiates for low manufacturing costs with the manufacturers. It is cheap to produce quantity in a manufacturing world rather than just a few pieces.
The chain of production cost is minimized as it is passed down to the consumer, who will buy the product at a low price compared to other brands.
Cost margin is also highly affected by the local currency. The value of local currency where production is done in emerging countries is low compared to the dollar value. This means forever 21 clothing will pay less in production cost than other brands that produce in the USA.
Cheap Designs
To make the new trendy designs earliest Forever 21 production lead is so constrained, and artistry may not be of the best quality designs. 
The market niche and target market are young women who buy a lot like the fashion changes and keep up with the demand and competition to have new fashion. They end up making cheap designs.
Many Outlets
Forever 21 have so more than 700 stores globally. With this many stores, it buys bulk product volumes then cuts the margin to pass savings to its customers.
The recent introduction of its new F21 Red chain, which sells basic clothing at discounted prices than Forever 21, is another genius way to draw more customers to the brand.
New merchandise arrives every day in stores, unlike other competitors in this industry like Zara, which arrives only twice a week.
It takes up to six months to complete production from the design to the store shelves. Still, with Forever 21, this time is reduced to a few weeks because exclusive use of the newest trendy designs showcased during fashion runways is duplicated and sold even before the originals hit the market.
E-Marketing
Forever 21 has embraced online and mobile technology by launching a website for online shoppers. This technology has enabled the chain to reach out to many shoppers regardless of their location. A large portion of sales comes from online shoppers.
The Forever 21 Sub-Brands
The Forever 21 Brand is divided into eight other sub-brands to cater to all customer tastes, sizes, and styles. The exciting and stylish trend fashion clothing is sold in stores ranging from small stores of around 900sq.ft to large stores ranging 162000 sq. ft.
Below are Forever 21 sub-brands;
Riley Rose– This is the latest brand opened in 2017 by founders Linda and Esther Chang, majoring in the beauty and home decor items sector. Riley rose stores offer various products like natural skincare, hair care products, makeup, Korean beauty products, accessorizing beauty products, candy, and current home decor goods. 
The introduction of this brand was widely accepted in the market as it targeted the young millennial, and this is seen by the rapid expansion from one store to eleven stores by the first quarter of 2018.
Forever 21 Red– This brand was founded in 2015 to offer 'discounted' Forever 21 clothing for all genders.
Forever 21 Lingerie-founded in 2007, this brand offers intimate, sexy lingerie pieces.
Forever 21+ -This is a unique line for plus-sized women to allow them to enjoy trendy fashion at affordable prices like the rest of the shoppers.
The Gadzooks-This line sells casual clothing, shoes, and accessories for women 16 to 22 years old.
21men– This line is designed to provide men in their mid-20s with trendy, stylish fashion. It was formerly known as Heritage 1981 Men's.
For Love 21– this brand offers a taste of French-style boutique for women accessories, cosmetics, trendy handbags, etc.
Love21 Contemporary-this brand is for women above 21 years old and is offered at the same price as the other Forever 21 brands.
In-Depth Analysis Of Forever 21 Brand
This fast-fashion brand has conquered the world with amazing designs and styles with its coverage in each continent. Strategic locations for Forever 21 stores have enabled the brand to reach a targeted clientele base and have also created brand awareness leading to more demand, thus opening more stores.
Forever 21 brands have been able to meet customer needs time with its stores always fully stocked with the current trendy styles. This ability is attributed to its culture of buy-it now-meaning they make what is trendy, and as we know in the fashion industry, changes are drastically inevitable. For this reason, new stock of merchandise arrives daily, with stores selling over 20% of its stock in a week.
Forever 21 brands continue to expand and have recently partnered with GGP, a real estate company letting and leasing spaces to open at least 10 more outlets in their top-tier locations.