Last Updated on September 7, 2023 by Reiner Chase
Yes, Planet Fitness offers family membership options known as the "PF Black Card®" membership. It typically allows the primary member to bring one guest for free, enabling families to work out together at most Planet Fitness locations.
Planet Fitness Plans And Pricing Details [To Clear Your Doubts]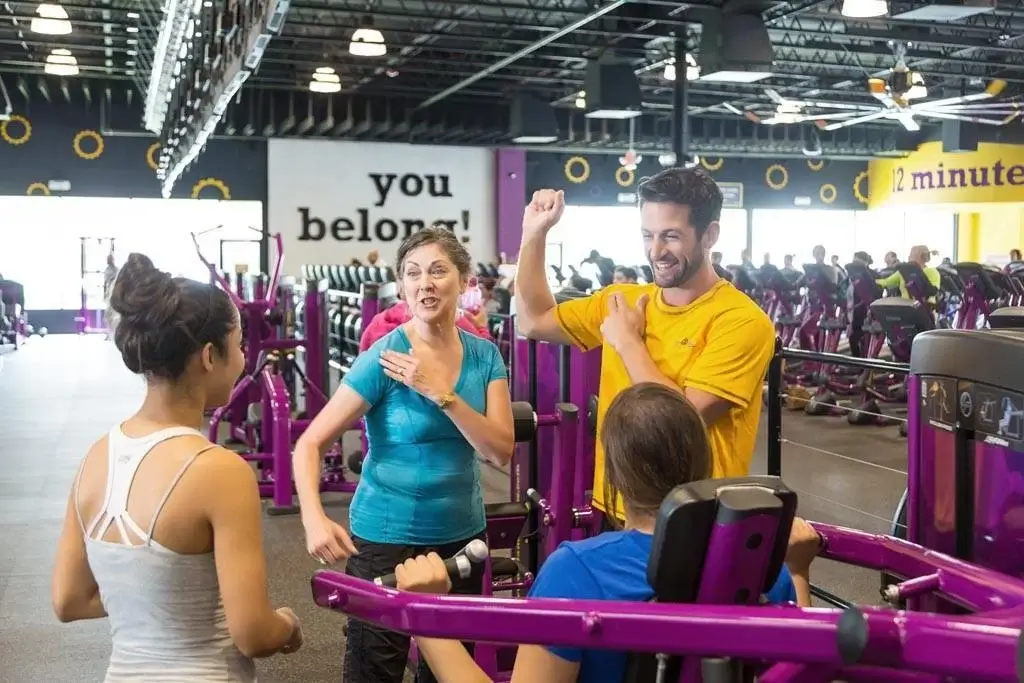 Once you choose your Planet Fitness gym, they'll give you their two main membership tiers. Here they are:
Classic Membership
At Planet Fitness, this is the basic membership, and it costs $10 per month. With it, you will get unlimited access to your home club. That means you can enter and exit the gym as much as you like. Also, you have free fitness training, which sets you in a group with other PF members to learn specific exercises. Finally, you have access to unlimited Wi-Fi, which is an excellent perk for anyone with a smartphone.
Black Card Membership
The PF Black Card, as it is popularly known, is Planet Fitness's top-tier plan. It will charge you around $23 per month, and you'll get the Classic benefits plus other perks. They include:
1. Using Any PF Club in the World. With this plan, you can walk into any PF gym and use the facilities. For example, let's say you're a member of the Hanford, CA club. But, you choose to go to Panama for your vacation, and you happen to stay in a hotel near Villa Nazareth. You'll be able to go to the gym at On D Go, La Chorrera, and exercise if you want, and no one will stop you.
2. Bring a Guest, thanks to the Guest Pass Policy. With this benefit, you can tag along with anyone over 13 and want to use gym facilities.
This feature is remotely close to a family member because you can take your wife, and if there are no kids involved, you form the family.
1. Tanning. If you love yourself a tan, the PF Black Card has you covered. In most locations, you'll find a lay-down tanning bed or stand-up booth that tans your skin. Also, a professional can use a tanning spray on you if you like.
2. Hydromassaging. After workouts, you'll need to recover in the best way possible. That's why Planet Fitness offers this unique amenity. If your location is lucky, you'll find it and use it to improve your post-exercise condition.
3. Massage Chairs. In most PF locations, Black Card members have the luxury of vibrating on massage chairs. This benefit guarantees them a better recovery, just like hydromassages.
4. Total Body Enhancement. In some locations, we have a special booth that gym-goers use to enjoy red light therapy. That way, they can tone their muscles and improve the quality of their skin.
5. Purchase Benefits. Planet Fitness is a tall and fat franchise, so you expect it to have different partners. That's why at Reebok, a Black Card member will get 20% off when shopping. Also, he will enjoy 50% off select drinks at the PF gym location.
That's pretty much it about Planet Fitness's plans and pricing. Now, you see that they don't have a family package.
Still, we have questions and answers that might interest you, so keep reading.
Can A Family Member Use My Planet Fitness Membership?
Yes, but it will all depend on the membership plan and the family member's age.
First, Planet Fitness does not allow anyone under 13 to be in the club. They put that restriction mainly for the safety of the young ones from the heavy gym equipment.
Then, they allow anyone over the age of 13 to be a guest of a PF Black Card member. So, one family member needs to have an active premium subscription to ensure that the other isn't left out. 
The teenager (13+) will always need to be in the company of the registered member. But, if he wants to go alone, he'll need a signed waiver to free Planet Fitness of any liability in case something goes wrong.
MenNStuff 101:
Planet Fitness strongly advises that any guest between 13 and 17 be in the company of an adult member.
After 18, the family member can show up as a guest if he has an official invite from the premium member. He may need to show his ID and digital key to access the club and its amenities.

Does Planet Fitness Offer Family Packages?
No.
Planet Fitness isn't a family gym. Instead, it targets individuals willing to pay $10 a month, which does not include the family bracket. I mean, prices that low cannot accommodate an entire household, don't you think?
Still, you and your spouse or child can share the PF Black Card membership, thanks to the Guest Pass policy. 
How Much Does It Cost To Add Someone To Planet Fitness?
Technically, you can't add anyone to your Planet Fitness. So, it costs $0.
However, you can make someone a guest by sending them a link and having them register. That way, you will have added him to your Planet Fitness for $0. All the while, you need to be a PF Black Card member.
According to a 2013 Facebook post, other members of different plans could also bring guests. However, their access was restricted to a daily $20 charge, which would be applied toward the guest's membership were they to join within 30 days. 
Can Two People Share A Planet Fitness Account?
No, because PF membership plans are individual and thereby restrictive.
But, as we've mentioned, the Guest Pass can be a way of sharing an account. Just note that the other person may not be open to all the premium membership benefits.
Can I Add My Wife To My Planet Fitness Membership?
Yes, as part of the Guest Pass policy.
However, you need to make sure that you're also with her the entire time. To make it easy, schedule your workouts together so that you show up at the same time.
Does Planet Fitness ID Guests?
Yes.
Because of the set limitations, the Planet Fitness staff will ID guests at the door. Once they're in, they won't be allowed to use all the facilities as their Black Card member friend. For example, the guests can't get unique haircuts, and neither can they utilize the hydromassage chairs and tanning beds.
Can I Bring The Same Guest Every Day To Planet Fitness?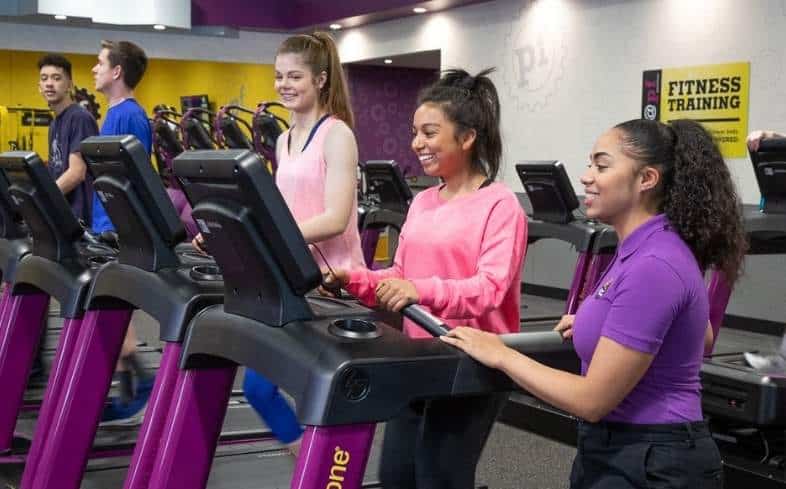 Yes, and you can also bring a different guest every day.
The Guest policy is the best way to let your friends know the perks of being a Planet Fitness member. So, bring them in each day, but before you do, send them an invite link using the Planet Fitness app.
Can Guest Go To Planet Fitness Alone?
Yes, because Planet Fitness collects their details.
However, some people online say that the Black Card member needs to be present throughout the entire time. So, to clear the air, you better ask the staff at the front, and they'll tell you what's what.
Can I Bring A Guest To Planet Fitness With The $10 Membership?
No.
The Guest Pass only applies to Black Card members, a $22.99 charge every month.
Can You Sneak Into Planet Fitness?
No.
Anyone entering a Planet Fitness location requires a digital pass. All members have it through the phone app, so they use it to enter. Anyone trying to sneak in may as well hide in a member's bag and then pop out in the locker rooms.
If you try sneaking, Planet Fitness may take legal action against you. So, don't try it at the club.
References:
https://topfitnessteam.com/does-planet-fitness-have-family-plans/
https://www.drworkout.fitness/does-planet-fitness-have-family-plans/