Last Updated on August 28, 2023 by Reiner Chase
Diesel is a premium clothing brand known for its edgy, urban style. While not as high-end as Armani or Gucci, Diesel still offers luxury pieces. Founded in 1978, it has over 500 stores worldwide, combining fashion with a youthful, contemporary vibe.
Is Diesel Considered a Luxury Brand In Comparison to Armani and Gucci?
Brand Recognition:
Diesel is widely recognized in the world of casual wear, commanding a niche for itself among denim enthusiasts. Their range of products transcends jeans, including jackets, accessories, and shoes. However, when compared to illustrious brands such as Armani and Gucci, Diesel's recognition seems contained within its niche market. Armani and Gucci have worldwide renown as luxury brands with offerings across various categories like clothing, accessories, fragrances, and even home decor.
Product Quality and Price:
Diesel's quality and pricing position it as a premium brand, especially its jeans line. A pair of mid-range Diesel jeans comes at a considerable price, indicating a strong orientation towards quality. However, compared to Gucci and Armani, widely identified for their high-quality craftsmanship and designs that command higher pricing strategies, Diesel remains a tier below.
Brand Heritage:
Diesel has a strong heritage in the denim world with its inception in 1978. Yet, when contrasted against the history of Armani or Gucci — brands that have been around since 1975 and 1921 respectively — its heritage appears less substantial. The latter two brands carry a depth of history with them that is often synonymous with luxury fashion houses.
Endorsements and Collaborations:
Diesel has had several noteworthy collaborations with brands like Adidas, and Ducati, among others, enhancing its business value. However, Gucci and Armani's brand visibility is further heightened by major celebrity endorsements and established relationships with the world of high fashion — another key indicator of luxury status.
Fashion Showcases:
A key facet of luxury fashion labels is their presence in major fashion weeks across the globe. Armani and Gucci occupy prime spots in Milan Fashion Week every year, showcasing their latest high-end collections. Diesel too participates in fashion shows but does not command the same level of anticipation or media attention as the other two brands.
Table: Brand Comparison Between Diesel, Armani, and Gucci
| Parameter | Diesel | Armani | Gucci |
| --- | --- | --- | --- |
| Brand Recognition | Strong within its niche audience | Worldwide Renown | Worldwide Renown |
| Product Quality & Price | Premium | Luxury | Luxury |
| Brand Heritage | Since 1978 | Since 1975 | Since 1921 |
| Endorsements & Collaborations | Several collaborations | High-profile celebrity endorsements | High-profile celebrity endorsements |
| Fashion Showcases | Participation in fashion shows | Regular showcasing in Milan Fashion Week | Regular showcasing in Milan Fashion Week |
In conclusion, while Diesel holds considerable brand strength in its own domain, it falls short when compared with the luxury status betokened by brands like Armani and Gucci.
What Is a Luxury Brand?
A luxury brand is any brand that creates high-end products meant to be used elegantly by consumers. One of the main characteristics of a luxury brand is its high price tag, but that doesn't necessarily mean that every product under a luxury brand will be expensive.
Many luxury brands produce plenty of affordable products, especially if they're targeting younger consumers. When determining whether a brand is a luxury,  look at the material's quality and the name behind the brand.
For example, many people consider Channel a luxury brand because of its fame and recognition behind the brand.
Who Owns Diesel
Diesel has been a privately held company since its inception. Renzo Rosso owns the group through his holding company, OTB Style S.P.A, which holds over fifty percent of Diesel's share capital.
The owner planned to make Diesel public in 2015 on both Italian and possibly UK exchanges. It allowed him to raise additional funds for growth while at the same time allowing him to retain control of all decisions within Diesel.
Given that it is a private company, there are no other shareholders or investors involved with Diesel. There are no plans for acquisitions or mergers with other fashion brands to expand their business globally.
The History Of Diesel
Diesel was founded in Italy by designer Renzo Rosso. At the time, Rosso searched for a manufacturer that made jeans using high-quality fabrics, creating an authentic worn-out look. He was disappointed with the options, so he started his line.
Rosso released the first jeans from Diesel in 1986. In 1990, they expanded the collection to include shirts and bags. By the end of the decade, they have already opened their first standalone store in TriBeCa, in New York City.
The company has consistently refused to conform to the fashion world's rules. They have also refused to be associated with a single niche market. Instead, they have designed products for the edgy, urban style that is simultaneously rugged. The style is characterized by a loose fit and fabrics made from denim, leather, wool, or these materials.
How Much Is a Diesel Shirt?
A shirt from Diesel could range from a hundred dollars to six hundred dollars depending on the model, color, and fabric type. Generally, the shirts are more expensive than other garments, although their collections have cheaper options.
Moreover, Diesel also sells accessories such as belts, wallets, and bags made from high-quality materials and excellent craftsmanship. Consequently, a wallet could cost anywhere between fifty dollars and two hundred dollars.
How Is Diesel Different from Other Fashion Brands?
Diesel is a unique brand loved by both young and old customers. Their collections are made from high-quality materials and are stylish, comfortable, and long-lasting.
Moreover, certain pieces are also gender-neutral, meaning men and women can wear them. There are plenty of styles to choose from, and the brand offers casual and formal designs that you can wear daily. To make their clothing more accessible to the general public, they often offer discounts and sales. 
The Dangers Of Investing In Clothing Brands
Investing in clothing brands is usually a bad idea. While many factors determine whether a brand will succeed or fail, the quality of the product is perhaps the most important. Clothing is one of the most challenging products to make since it requires a high level of technical skill that can be very difficult to find.
Moreover, the fashion industry is highly volatile, with multiple trends rising and falling every year. To stay relevant, a clothing brand will have to ride the waves and adapt to market changes.
Therefore, the brand needs to be able to respond quickly to new demands and remain innovative. Unfortunately, these are two qualities that are not easily attainable. It takes a lot of time and effort to develop a new clothing line and make it possible.
Why Are Clothes from Diesel So Expensive?
Diesel produces high-quality clothing that is made from durable materials and excellent craftsmanship. Consequently, their jeans, shirts, and bags are more expensive than the items in other brands.
However, the higher price is not the only reason Diesel clothing is more expensive than other brands. The company also uses different marketing strategies to keep the brand exclusive and maintain premium pricing. Diesel only accepts a few thousand orders per week, which means the supply is scarce, and the brand is exclusive.
Moreover, the brand is distributed in select retail stores, contributing to the price.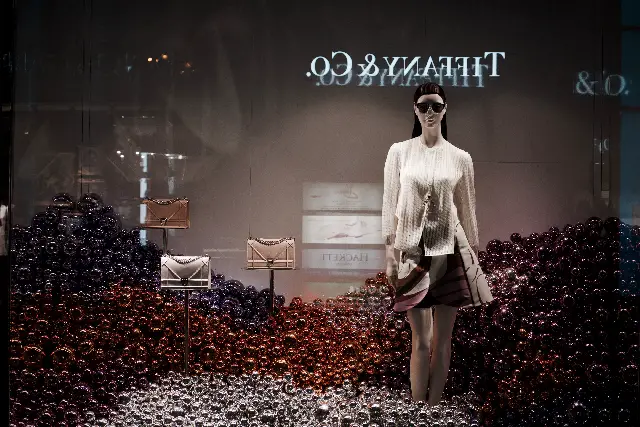 Pros of Buying from Luxury Brands
Luxury brands often produce a wide variety of products at all price points, so you're bound to find something that fits your budget. Another advantage of shopping from luxury brands is that you'll get more than just a product when buying something from a luxury brand.
Luxury brands are often known for their impeccable customer service, which means that you'll be able to get help with your purchase or any issues with your purchase.
Luxury brands are also known for having limited-edition collections, which means that you may be able to get a rare or limited-edition product. Furthermore, since luxury brands are often produced in limited quantities, you may be able to get a unique product that no one else has.
Cons of Buying from Luxury Brands
While there are many advantages to buying from a luxury brand, there are also a few drawbacks that you should be aware of. Generally, luxury brands are known for their high price tags, so luxury brands may not be the best place to shop if you're on a shopping budget.
Additionally, luxury brands have a limited product supply, so if you see a piece that you like, you may want to buy it quickly before it sells out.
Luxury brands also tend to have extended lead times, which means that it can take a while for a product to arrive once you place an order.
References:
https://fashionunited.com/i/most-valuable-fashion-brands
https://www.quora.com/Is-Diesel-a-luxury-clothing-brand-like-Armani-and-Gucci