Last Updated on April 3, 2022 by
It is now so typical to try on new clothing and then return them to the store. Don't take advantage of shop policies that are favorable to customers. Purchasing and returning clothing and shoes is unethical. These pranks bring in no money for the store. Buy-and-return buying takes an item off the shelf that might otherwise sell, which is incredibly beneficial during a busy season. 
Are There Any Restrictions when Returning Worn Items?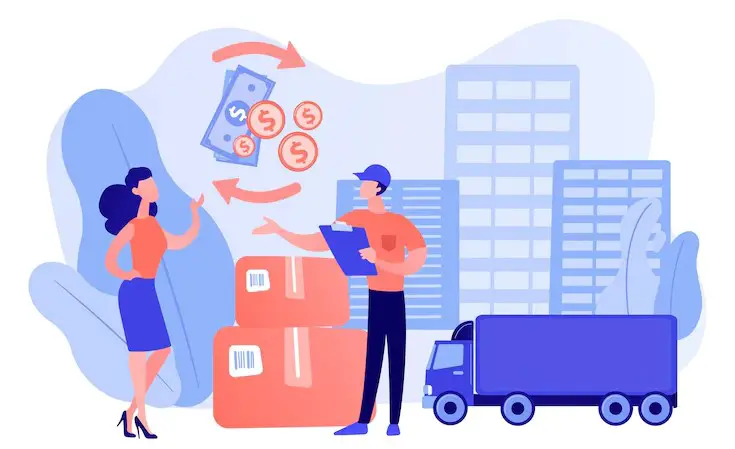 The returning of worn items makes a mockery of commission-based employees by misusing their time, putting further strain on the retailer's financial model. 
However, the wrong pair of shoes can spoil anyone's day. The problem is that it's not usually visible until you've worn them for some time. Most shops will let you return worn shoes or clothes if you do it within a specific deadline and there are no evident signs of damage. 
Some small and independent retailers usually refuse to accept any worn items, regardless of the condition.
How to Determine Whether or Not You Can Return Worn Shoes
If you determine that you cannot return the worn shoes or clothes after considering these criteria, you may have spared yourself from wasting precious time. If you believe you can, though, go ahead and do it.
Return Policy in the store
This is, without a doubt, the most crucial component. The store where you purchased the items will almost always have a clear return policy for specific items (like shoes) or all products. Shoes usually fall into one of the following categories regarding returning policies:
Within a specified time frame, they can be returned in any condition. 
They can be returned within a set time frame as long as no evident indications of damage are present. 
If they've been worn indoors, not outside, you may return them. 
Once worn, they can't be returned in any form.
Damage vs. Defect
If a product is genuinely defective and not just broken due to normal wear and tear, sellers are usually compelled to issue a complete refund. You have a strong possibility of getting a refund if a shoe has a poor build. Even with this option, the defective product must be returned in a certain amount of time.
Attempting to return a "faulty" product a year after purchase will be considerably more complex than trying to do so the following week. Defective clothes and shoes may come apart after just one use, and it's clear to see why a complete refund must be offered in these cases.
Guilt and Intention
A large number of people, unfortunately, exploit return policies. They buy them with the specific purpose of wearing them for a short time and then trying to return them. They have a good understanding of how to play this game. 
No matter how "big" the corporation or store is, this is unethical. The store will lose money on the item that has been "borrowed" at the end of the day. It will never be resold at total value after that. Even though this factor has nothing to do with its policy, it is still significant. Before you make a decision, think about your intentions.
Mistakes to Avoid When Returning an Item
We've been over this: looking to return an item (or several items) that we bought on the spur of the moment, usually for an upcoming event that left us feeling particularly unmotivated by our wardrobes. Maybe you tried it on at home and realized it wasn't quite right, or perhaps you started to notice the fit is not as good as it appeared in the crowded dressing room.
Perhaps you were so sure of your decision at first that you tore the price tags off. So what are your options apart from keeping the item and letting it gather dust in your wardrobe? You may be able to return it, based on the shop's policies.
Many stores offer a return policy. Try everything on before you buy it, and shop less on a whim and more with specific intent to avoid salespeople noticing you as a regular returner. It will be much more difficult for you to succeed if you make a big fuss in a store. 
Retain the tags and save the receipt, and use the receipt as it is most crucial because it serves as proof of purchase. If you remove the tags or lose the receipt, the clothes must be in excellent condition for the return to be accepted.
Retailers look for hanger ribbons in or on shirts and dresses first because people tend to snip them out before wearing them. If they're not there, employees will presume you've worn the item and refuse to accept it back.
How to Return Worn Shoes or Clothes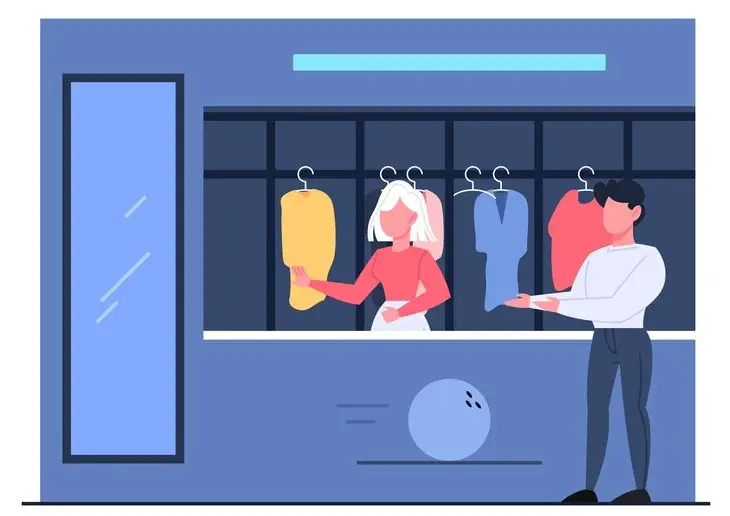 If you've evaluated the above criteria and feel entitled to receive a refund if you return them, make sure you do so correctly by following the instructions.
Always Keep a Copy of Your Receipt
When it comes to returning your purchases, keeping the receipts will help tremendously. Its sole purpose is to serve as proof of purchase. You have proof that you purchased the things from that same store. 
While many establishments will take a bank statement as confirmation, you could be limited to store credit rather than cash refund if you don't have receipts. It is entirely dependent on the store.
As a result, retain the receipt at all times. Also, remember to keep the tag on. It isn't required; however, it will reduce the amount of friction in your returns process. The more those things appear to be brand new, the more likely you will receive a refund.
Capture Images
If your things are defective, this is highly critical. When faulty items are returned, they are usually eligible for a complete refund. However, you'll want to take relatively comprehensive images of the fault for your documentation. 
Take the images from various angles. Based on the fault, a video captured on a cellphone may also be beneficial.
Don't Wait Too Long
The primary reason for this is that you'll want to adhere to the return policy's timeframe. The store typically will offer you a timeline. Even within this timescale, you'll generally find that the earlier you return items, the less difficulty.
Assuming you have a 60-day returns policy. Returning such products on day five will be much easier than doing this on day 55. After 55 days of use, there will be indications of apparent degradation, making returning them far more challenging with most businesses.
In addition, on day 55, the business will probably take a deeper look at such things or search for explanations why it is not possible, albeit it technically being within sixty days. 
Furthermore, returns policies can typically always have the fine print you might also have overlooked. The more you wait to return items, the more probable it is that the shop will hunt for exemptions in the policy.
Be Respectful
Ultimately, the teller does not make the rules. If you attempt and fail to return the things and the teller kindly informs you why, kindly be polite. If they merely quote the returns policy so it is evident that the items you're attempting to return could not be returned, willingly acknowledge it and go away.