Last Updated on September 25, 2023 by Reiner Chase
Pantene is generally considered safe for hair, as it cleanses and conditions. However, some claim it may cause buildup due to silicone ingredients. Use occasionally and clarify with a clarifying shampoo to avoid residue.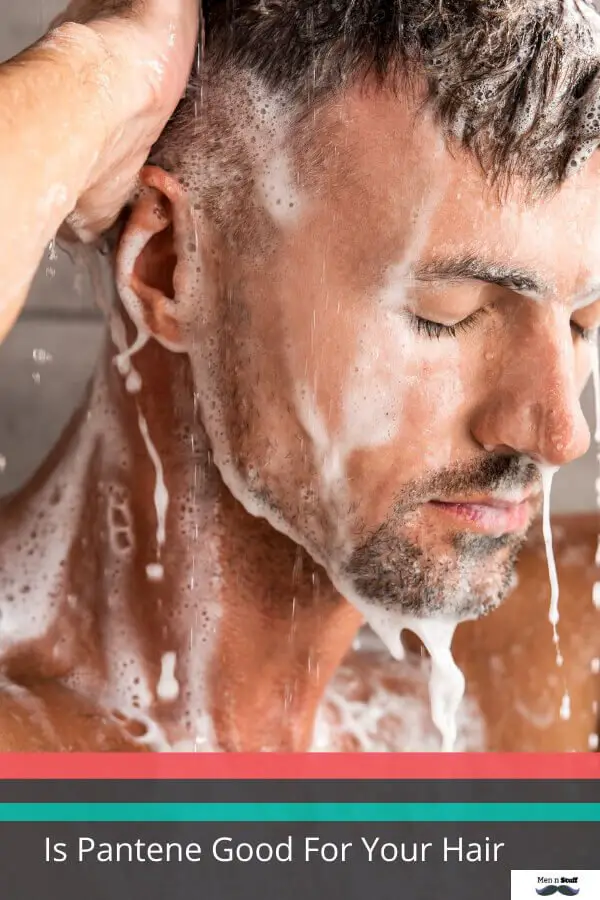 Is Pantene Good For Your Hair?
Pantene: A Trusted Brand in Haircare
Pantene is a well-known brand when it comes to haircare products. With years of experience and a wide range of products, Pantene has established itself as a go-to brand for many people. But is Pantene really good for your hair? Let's find out!
Provides Intense Hydration
One of the key benefits of using Pantene is its ability to provide intense hydration to your hair. With ingredients like Pro-Vitamin B5 and glycerin, Pantene products work to replenish moisture and restore the natural balance of your hair. This can help combat dryness and give you soft, smooth and moisturized hair.
Strengthens and Repairs Damaged Hair
If you have damaged hair from heat styling, chemical treatments, or environmental factors, Pantene products can come to your rescue. The formula contains ingredients that help repair and strengthen your hair from within, reducing breakage and promoting healthy hair growth. Regular use of Pantene can noticeably improve the strength and appearance of damaged hair.
Adds Shine and Enhances Hair Texture
Who doesn't love shiny, lustrous hair? Pantene products are designed to add shine and enhance the natural texture of your hair. The formulas are lightweight and do not weigh down your hair, giving you bouncy and vibrant locks. Whether you have straight, wavy, or curly hair, Pantene can help you achieve the shiny, glossy look you desire.
Smooths Frizz and Controls Flyaways
Pantene's line of anti-frizz products has gained popularity among those dealing with unruly hair. These products work to smooth frizz and flyaways, leaving you with sleek and manageable hair throughout the day. Whether you're battling humidity or simply want to tame frizz, Pantene has a solution for you.
Safe for Color-Treated Hair
If you've recently colored your hair, you may be concerned about using products that could strip away the color. The good news is that Pantene offers a range of products that are safe for color-treated hair. These products help maintain the vibrancy and longevity of your color while providing the essential care your hair needs.
A Variety of Options for Different Hair Types
Pantene understands that everyone's hair is unique and requires specific care. That's why they offer a wide range of products tailored to different hair types and concerns. Whether you have fine, damaged, curly, or frizzy hair, you can find a Pantene product that suits your specific needs.
In conclusion, Pantene is indeed good for your hair. With its focus on hydration, repair, shine, frizz control, color protection, and a diverse range of options, Pantene has become a trusted brand in the haircare industry. Give Pantene a try and experience the benefits it offers for yourself!
Reasons For The Popularity Of Pantene Shampoo.
This shampoo is considered one of the best hair products in the current market since the day it was released. Besides its popularity, it has proven to give good results. Here we shall discuss the reasons for its vast popularity. 
1. Effective Advertising Campaigns.
With the development of communication technologies, products have been advertised in many effective ways to enhance their impact. From the very beginning, Pantene Shampoo has been hiring more relatable personalities to endorse its product. Their campaign, slogans, and overall look have had a positive impact. 
2. Best Impressions From Users.
Since its days beginning, Pantene shampoo has been able to prioritize the people, their demands, and satisfaction. With the positive reviews given by the previous users, Pantene has consolidated its position in the market. Users who find the shampoo helpful for their hair recommend the product to their known people resulting in the widespread use of shampoo worldwide. 
Basically, the word of mouth for this product is very impressive. 
3. Best After Results.
Pantene shampoo is well known for the best effects that you will get after you use it. Many people who use this product feel that the product lives up to the claims it makes. 
What Happens When You Use Pantene Shampoo.
 Here we will discuss how your hair will change after the use of Pantene shampoo.
● Firstly, your hair will become shiny and good-looking. The use of wax and silicone in this product will give an excellent texture to your hair strands. 
● Once your hair becomes smooth in texture, it will be easy for you to manage it and style it according to your choice.
● The use of a high volume of alcohol and high stripping agents in Pantene shampoo may result in frizz in some hair types.  
● In order to compensate for the alcohol and high stripping agents' effect, they use cheap, low-quality products, leading to limiting the product's quality overall.
● Even though this product's early results may give you a good impression, gradually, it leads to dull-looking hair. Your hair will lose its shape and texture, which is not so good for your health.  
Merits.
With the use of Pantene shampoo, it is proven that your hair will get a shiny and smooth texture.
Wax and silicone present in this product will polish your hair strands resulting in easily manageable hair.
Demerits.
Although it shows good results, Pantene shampoo lacks natural components. It may feel like applying too many unnecessary chemicals to your hair. 
The composition of the ingredients present in the shampoo can adversely affect the natural texture of your hair.
The use of silicone can surely make your hair look shinier, but it will end up making your hair frizzy and unmanageable in the long run. 
Harmful Ingredients In Pantene Shampoo.
The results of the commercial procedure are mainly based on the ingredients. Here we will try to understand Pantene shampoo's core elements, which are harming your hair. 
| | |
| --- | --- |
| Ingredients | Harmful Effects |
| Citric acid | Cancer |
| Sodium benzoate | Cellular damage |
| Sodium lauryl sulphate | Immune system risk  |
| Cocamidopropyl betaine | Skin and eye irritation |
| Tetrasodium EDTA | Skin irritation |
| Methylisothiazolinone and Methylchloroisothiazolinon | Nerve damage |
| Fragrance | Loss of natural tone of hair |
1. Citric Acid.
Citric acid, which is present in fruits in an organic form, can give you many health benefits, but the citric acid used in Pantene shampoo is a chemical-based product. It is created in the lab using sugar beets and corn. 
These days it has become so difficult to differentiate between organic and inorganic forms of citric acid. 
Long-term use of this GMO citric acid can lead to increased chances of getting cancer and other toxic allergies.
2. Sodium Benzoate. 
Sodium benzoate is not something that you would like to have in a product that you are using daily. 
It gives immense results to your body on the cellular level, starving the cells by reducing their oxygen intake and leaving them to die.
It is more dangerous when it gets mixed with citric acid. In Pantene shampoo where citric acid is already present, this sodium benzoate reacts with the acid to form benzene, an undoubted product to cause leukemia and other blood cancers.
3. Sodium Lauryl Sulfate.
Unbelievable truth, which can turn you off from using Pantene shampoo daily for your hair, is this ingredient used in the product which is actually an insecticide.
Yes, sodium lauryl sulfate is a chemical formula being used in many insecticides to kill bugs.
Not only this, sodium lauryl sulfate lives in your body for up to five days; in this time, it will combine with recurring shampoo bits and can enter your liver, lungs, and other body parts.
4. Cocamidopropyl Betaine.
This hard-to-pronounce ingredient of this shampoo can cause skin and eye irritation. It can look a little more comfortable than the other harmful components of this shampoo until you understand that skin and hair irritation means burning your skin, instead of just itching.
In other words, it is more harmful than just itching. 
Cocamidopropyl betaine can also react with your immune system leading to the failure of your body functions, which is not something you would want. 
5. Tetra Sodium EDTA.
Tetrasodium EDTA is a compound formed by the reaction between formaldehyde and sodium cyanide, two harmful chemicals on their own. 
While the research on the side effects of this compound has not been completed, it is already stated that Tetrasodium EDTA is a "high human health priority," which can be concluded as harmful for humans' health.
We may hear about its effects, other than just skin irritation, once the research is completed. 
6. Methylisothiazolinone And Methylchloroisothiazolinone.
These hard-core twin formulas are equally harmful as other ingredients of Pantene shampoo. British Journal of Dermatology stated in a review that people with allergies are likely to show reactions when they use Methylisothiazolinone daily. 
Here is the primary harmful effect this product gives; it can result in nerve damage in your body. In recent tests, Methylisothiazolinone has shown reactant properties highly to neurons. 
The least disturbing factor of this chemical is that it can also cause skin irritation and allergies.
Methylisothiazolinone increases the chances of seizures and vision imbalance of eyes, which is not welcome. 
7. Fragrance. 
Here is the most innocent ingredient of any chemical product. Unlike our impression, fragrance is one of the most dangerous components of any product. As we are unaware that around 200 chemical components are often used in the end product of fragrance.
It is impossible to know which of the 200 ingredients you are using for your hair. The resulting side effects of Pantene shampoo are not worth tolerance for the mere look of hair strands. 
Is Pantene's Most Popular Shampoo Pro V Harmful For Your Hair. 
Most of Pantene's other products are known to be useful, but the popularity of Pro V is something we can't negotiate. Pantene Pro V is a very popular product among people around the world these days. However, speculations about the harmful effects of this shampoo also got many users' attention to know more about this. 
It is said that Pro V causes hair damage rather than keeping it shiny and healthy. Many people were surprised after realizing the harmful effects of this product; most of them are Pro V formula users. 
Meanwhile, many dermatologists and hairstylists agree with the news that damage this product can cause to hair. It will wash off the natural oils present in the hair strands, making them unhealthy from the inside. 
Removing all the natural oils can lead to brittleness of hair, making it look dull and frizzy. 
How To Use Pantene Pro V To Get The Best Out Of It.
Even though this product will give you dangerous after-effects, there are some tricks to keep in mind when using this shampoo to minimize the damage and eventually give you the best-looking hair. 
● Prep your dry hair for using Pantene Pro V by making it tangle-free.
● Now, take a walnut-sized amount of this product and rub it through your fingers.
● Apply it to your hair evenly along the length of your hair strands.
● Get 2x more robust hair. 
It makes your hair soft and shiny and works on dry, frizzy hair, making it a must-buy for most people worldwide.
FAQs.
Q1: Is It Reasonable To Use Pantene Shampoo For Your Hair?
As it is not scientifically proven that Pantene shampoo will not cause any harmful effects to hair. Good looking hair with ongoing damage is not worth your consideration. Instead, you can opt for any natural shampoo that can clean, boost, and add volume to hair without giving you side effects.
Q2: Are Ingredients In Pantene Shampoo Harmful?
Most of Pantene shampoo components are proven to be harmful to your whole body, not just to your hair. The harsh chemical bits of this product can lead to severe nerve damage and skin irritation, along with increasing the risk of leukemia and other blood-related cancers.
Q3: What Is The Result Of The Everyday Use Of Pantene Shampoo? 
Initial days of use of this shampoo can give you the best results for your hair. But daily exposure to this toxic product can leave your hair dull and frizzy, making it lose its natural tone, which is not worth it.
References:
https://www.wikihow.com/Is-Pantene-Bad-for-Your-Hair
https://weheartthis.com/is-pantene-bad-for-your-hair/