Last Updated on September 5, 2023 by Reiner Chase
Planet Fitness can be worth it for budget-conscious individuals seeking a basic gym experience. Its low monthly fees, extensive equipment, and clean facilities make it attractive. However, limited amenities and the "Lunk Alarm" policy may deter some.
Are The Prices Worth It?
Joining Planet Fitness requires you to cough between $188 for a basic Planet membership and $332 per year for a black card membership. The basic membership is classic membership which costs about $39 per year, and the signup fee of around $29. In This membership, you can only access your home gym and get occasional assistance from a personal trainer. As such, if your objective is a gym for cardio equipment such as bikes, treadmills, circuit resistance machines, and stair machining, then it may be worth it.
Planet Fitness has one of the most extensive cardio and resistance gym equipment collections. However, if your goal is weight lifting and bodybuilding, then this is not the place for you. Some of the clubs have dumbbells. However, these are limited, and they lack barbells and squat racks. The centers are open 24 hours a day.
Planet Fitness: Pros & Cons
| Pros | Cons |
| --- | --- |
| Affordable membership fees | Limited amenities |
| Extensive cardio and strength equipment | No pool or racquet sports |
| Clean and well-maintained facilities | "Lunk Alarm" policy may discourage some |
| 24/7 access at most locations | Limited free weight selection |
| Judgment-free zone atmosphere | Basic personal training services |
| No long-term contracts | No group fitness classes |
Planet Fitness Equipment, Features And Amenities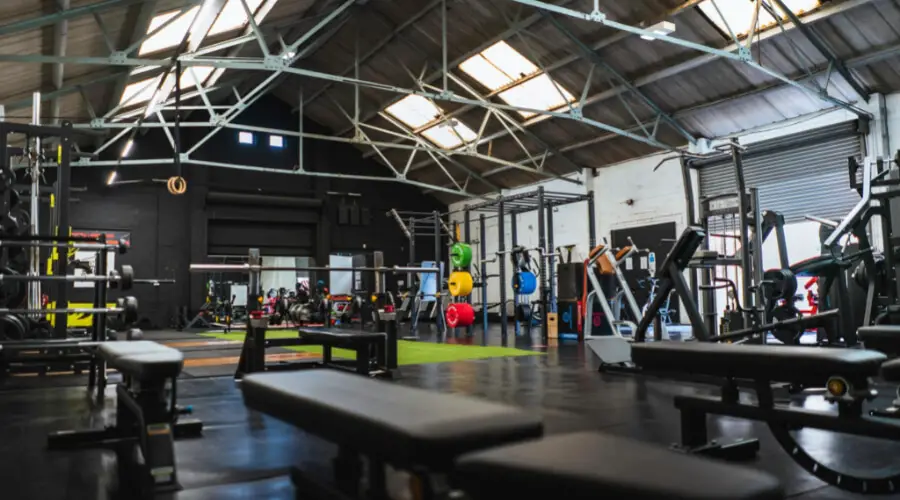 Planet Fitness is also known as a giant purple and yellow cardio warehouse. The centers are well-equipped with tons of treadmills, bikes, and stair machines. Other good circuit machines available include chest press, Ab machines, leg press, bicep curl machine, and smith machine. 
You will not find much weight lifting equipment such as barbells, free squat racks, or Olympic weights. Most planet gyms don't even allow deadlifting and other heavy compound movements such as the overhead press.
Upgrading To The Black Card Membership
Once you upgrade to the black card membership, it comes with more perks. However, the types of equipment are the same. Again, if your goals are cardio and general Fitness through cardio and resistance machines, it's worth it to combine with the other benefits of a black card membership.
Why Black Card Membership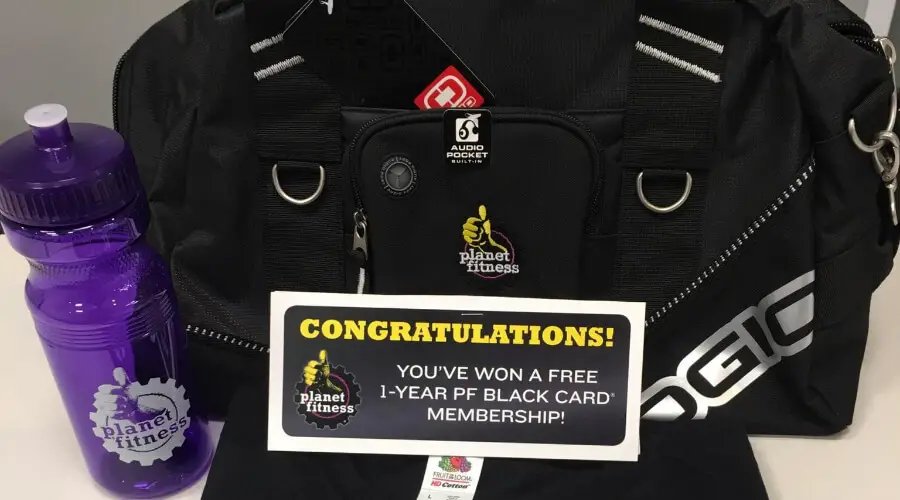 When you are a basic member, you can get through the door and access all the workout equipment. However, there are more privileges when you upgrade to a black card membership. Some of the amenities that come with this membership include
1. Tanning beds: You can color any time you visit without limited access.
2. Regular and hydro massage chairs: The service allows you to take a load off after working out with a machine-induced rundown.
3. Body enhancement: You can use a red light therapy machine that helps burn fat, boost mood, and enhance faster muscle growth.
4. Haircuts: Planet Fitness hair cut is available in some locations around the country. Other amenities include a bar with excellent drinks such as pre-workout, pure water, and Gatorade. Sometimes they offer free pizza nights and bagels in the morning.
5. Planet Fitness also offers pretty and well-maintained showers and locker rooms, although it depends on different locations. They also provide basic personal training where employees move around and explain how different machines work. Still, some centers offer more robust classes, although not as extensive as you can find in other gyms. Pools, hot tubs, and sauna are not available.
What You Need To Ask Yourself Before Upgrading
1. Do you always train with a partner or bring a guest often? If yes, Planet Fitness allows teenagers as young as the13 to train with their parents.
2. Do you travel, or do you often travel for work? If so, then paying for a black card is worth it since it allows you to work out in any platform branch worldwide.
3. Do you use tanning services and gym equipment? If so, the black card is worth it. It can be next to impossible to find a tanning service for 20 dollars per month where you can often visit any time you want
Planet Fitness Pros And Cons
Pros
1. Cheap And Cost-Effective
It's impossible to find a gym charging less than $10 per month with the kind of services offered by Planet Fitness. Other upcoming budget competitors are, but Planet Fitness remains the cheapest fully stocked gym.
2. Massage And Tanning
Most gyms don't have massage services and turning stuff. Although it's not for everybody, tanning and having a massage chair session after working out can be refreshing and convenient, even though you have to be a black card member.
3. No Weight Lifting
Planet Fitness, by design, was not meant for weight lifting and bodybuilding, but cardio and general Fitness. Most people hate the weightlifting culture and prefer bodybuilders out of the gym if possible.
At Planet Fitness, you rarely hear weights slamming down, people grunting, and the noises associated with heavy lifting. If you need a free zone with a beginner-friendly environment, this is the place to look.
Cons
1. No Weight Lifting
Planet Fitness is not the place for you if you want strength training and bodybuilding. There are dumbbells and resistance machines, but there will be many limitations in what you can do. In most cases, when you start heavy lifting, you might be asked to leave.
2. Best Amenities At No Extra Cost
Massage, tanning, and guest passes are excellent perks, but if you want advanced facilities such as swimming pools, you can look for a more excellent gym. Without black card privileges, Planet Fitness is just a hall full of treadmills and cardio machines. It's a good place for beginners but not for those who want to graduate quickly to different kinds of workouts.
3. No Classes
Group fitness classes are available in most gyms, but they are not available at Planet Fitness. The fact that they are not available at platform fitness is a disadvantage. Yes, Planet Gyms give basic circuit lessons and have instructors to show how to use the machine, but nothing like yoga, Pilates, Zumba, or Boot camp. Not having such amenities helps keep down the prices, but it's an indication that there are better alternatives
Does Planet Fitness Have Squat Racks?
Most Planet Fitness locations do not have traditional squat racks or power racks. They typically offer Smith machines and other equipment for strength training, but the absence of squat racks is a common complaint among serious weightlifters and powerlifters. However, amenities can vary by location, so it's a good idea to check with your local Planet Fitness to see if they have the specific equipment you need.
Does Planet Fitness Have Deadlift Platforms?
Planet Fitness locations generally do not have dedicated deadlift platforms. They primarily offer a selection of cardio and strength training equipment but may lack specialized lifting platforms commonly found in powerlifting or weightlifting gyms. However, available equipment can vary by location, so it's advisable to inquire with your specific gym to confirm their equipment offerings.
Conclusion
Whether Planet Fitness is worth it depends on what is your workout goals. If you are a beginner or occasional gym visitor and want somewhere you can be comfortable and not feel guilty, even have irregular attendance, Planet Fitness is okay for you. Again, if you travel a lot and are not an enthusiast of heavy weight lifting and bodybuilding, the planet is an excellent fit. Furthermore, they offer 24-hour service.
If you are a gym enthusiast and love variety and plenty of options such as swimming pools, hot tubs, and saunas, you will not be comfortable at Planet Fitness. You are better off opting to spend your money at other gyms with more facilities and amenities, though at extra cost.
References:
https://powerliftingtechnique.com/planet-fitness-worth-it/
https://trustyspotter.com/blog/planet-fitness-worth-it/