Last Updated on August 20, 2023 by Reiner Chase
The preference between black and dark brown hair is subjective and varies based on individual taste. Both shades are beautiful and have their charm. According to genetic studies, black hair is the most common natural hair color worldwide, followed by dark brown.
The Black Hair
What do you think is better, black hair or dark brown hair color? Many people favor black hair because it fits in more with other natural shades of the human body and blends in more easily with an array of skin tones than a darker shade of brown does.
Darker shades can be too much on some individuals who don't have many variations to their complexion and may only create a mask of sorts if their skin tone doesn't complement the darkness of the coloration.
However, brown hair may blend well with their eye color for those with lighter skin or hazel or green eyes, making them stand out more. Regardless, this comes down to personal preference and what looks best for your individual needs!
The Pros of Black Hair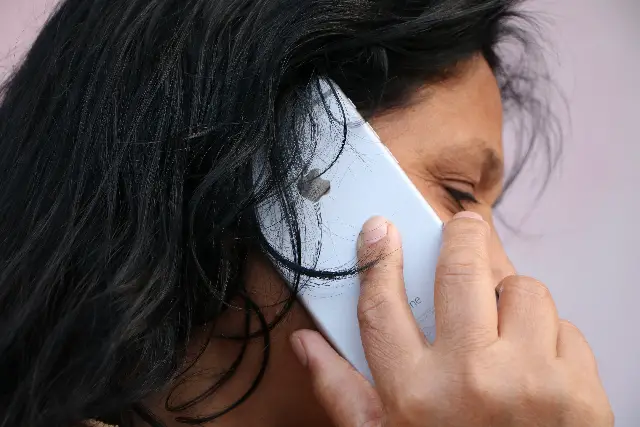 The Cons of Black Hair
A Look at the Dark Brown Hair
Dark brown hair is the most natural looking of all the different shades because it blends in with the color of our skin and lets off a very subtle, sultry vibe that looks amazing on everyone, but especially on women with lighter skin tones.
This shade allows you to maintain your eye color while changing your hair color, making it an ideal choice for those who love doing their makeup every day and want a change, as well as those who don't have time to do their makeup every day and want to save time applying it.
Dark brown hair is also more forgiving when you take care of it improperly, so even if you don't get enough sleep or forget your conditioner in the morning, this shade won't show the damage nearly as much as black hair would.
Pros of Dark Brown Hair
There are many pros to dark brown hair:
Cons of Dark Brown Hair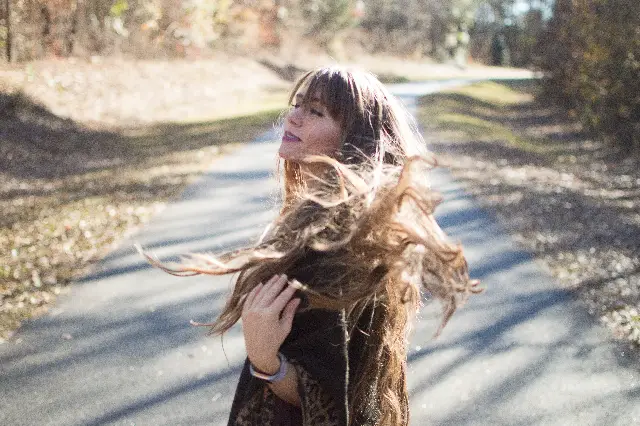 When Black Is The Best Choice For Coloring Your Hair
Choosing a black hair color can be the best option for various reasons and situations:
Dramatic Change: If you want a bold and striking transformation from your natural hair color, black can provide a dramatic change that's sure to make an impact.
Enhanced Shine: Black hair color can give your hair a deep, reflective shine that can be particularly eye-catching and glamorous.
Skin Contrast: If you have a warm or olive skin tone, black hair can create a beautiful contrast that highlights your features.
Classic Elegance: Black hair exudes timeless elegance and sophistication that can enhance your overall look, especially for formal occasions.
Minimal Maintenance: Black hair colors tend to fade less noticeably than lighter shades, requiring fewer touch-ups and maintenance appointments.
Natural Look: For individuals with naturally dark hair, black hair color can appear more natural, creating a seamless look.
Versatile Hairstyles: Black hair serves as a versatile canvas for various hairstyles, from sleek and straight to voluminous curls.
Fashion Expression: Black hair can complement a range of clothing styles and colors, allowing for versatile fashion expression.
Cultural Connection: Black hair is celebrated in many cultures and can hold cultural significance, offering a deeper connection to heritage.
Hair Texture Enhancement: Black hair color can emphasize the texture and structure of your hair, making it appear fuller and thicker.
Lowlighting: For those with lighter hair who want to add depth, black can be used as lowlights to create dimension.
Covering Grays: Black hair effectively covers gray hair, providing a youthful appearance.
No Bleaching: If you're concerned about bleaching your hair, black doesn't require the same level of lightening that other shades might.
Edgy Style: Black hair can convey an edgy and unconventional style, making a strong fashion statement.
Hair Health: If your hair is already dark, opting for black color can minimize the need for excessive lightening and potential damage.
When Brown Is The Best Choice For Coloring Your Hair
Choosing brown hair color can be an excellent choice for various reasons and scenarios:
Natural Look: Brown hair shades can provide a more natural and subtle change, especially if you're close to your natural hair color. It can enhance your existing beauty without drastic contrast.
Skin Tone Harmony: Brown shades can be selected to complement your skin tone, creating a harmonious and balanced appearance.
Versatility: Brown hair offers a wide range of shades, from light caramel to rich chocolate. You can choose a hue that matches your personal style and preferences.
Low Maintenance: Brown hair colors tend to fade more gracefully than lighter shades, reducing the need for frequent touch-ups.
Softening Features: Light to medium brown shades can soften facial features, giving a gentle and approachable appearance.
Dimension and Depth: Brown shades can add depth and dimension to your hair, making it look thicker and more voluminous.
Warmth and Radiance: Warm brown tones can add warmth and radiance to your overall look, creating a healthy and vibrant appearance.
Easy Transition: If you have previously colored hair and want a more subtle transition, brown shades can seamlessly blend with your existing color.
Hair Texture Enhancement: Brown shades can enhance the texture and movement of your hair, making it more noticeable and attractive.
Professional Appearance: Brown hair can be associated with professionalism and maturity, making it suitable for various work environments.
Safe Experimentation: If you're new to hair coloring, starting with a brown shade can be a safe way to experiment without making a drastic change.
Trendy Balayage/Ombre: Brown shades work well for trendy balayage or ombre styles, adding a modern and chic touch to your hair.
Highlighting Dark Hair: If you have dark hair, adding brown highlights can provide a subtle contrast without a drastic transformation.
Classic Style: Brown hair has a classic and timeless appeal that never goes out of fashion.
Less Intense Than Black: Brown hair can offer a softer and less intense look compared to black hair, which can be more suitable for certain individuals and occasions.
Getting the Best Out of Both Hair Types
Whether you're looking for something to cover up a couple of months of grays or want to stick with your natural shade, black hair color can be a fun way to spice up your hairstyle. It doesn't always have to be jet black; there are several ways that you can experiment with lighter and darker shades of black hair color until you find the perfect look for your needs.
As for whether dark brown or black hair color is better is about personal preference and trying out both so that you know what works best for you!
Black vs. Dark Brown Hair Colors: Which is Better?
People usually ask, what is better, black or dark brown hair? It's a challenging question because what color someone chooses depends on personal preference and style. For example, redheads may prefer lighter-colored hair to darker-colored hair as it shows their fiery locks more effectively and can give them a splash of artistic flair.
However, many brunettes like the richness that dark brown creates against the paleness of their skin. People with light skin look even fairer when they have black hair rather than dark brown locks.
Similarly, people with darker skin stand out more when they have dark brown versus black hair. There is no definitive response to this debate, but most people who are not professional stylists will tell you that you should consider your natural hair color before deciding on which shade you want. If you're considering dyeing your hair in either of these colors, consult a professional hairstylist first!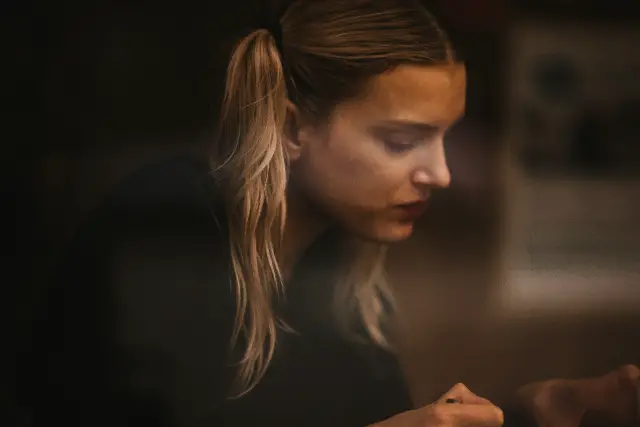 What To Consider Before Coloring Your Hair Black or Brown
Before coloring your hair black or brown, consider the following factors to ensure a successful and satisfying outcome:
Skin Tone: Choose a shade that complements your skin tone. Darker hair can sometimes wash out fair complexions, so consider whether black or brown works better for you.
Natural Hair Color: If you're going significantly darker than your natural color, it might require more maintenance to cover up regrowth as it becomes more noticeable.
Maintenance: Dark colors, especially black, can show fading and regrowth more distinctly than lighter shades. Consider if you're ready for more frequent touch-ups.
Undertones: Different black and brown shades have undertones (cool, warm, neutral). Pick one that matches your undertones for a more harmonious look.
Professional vs. DIY: Complex color changes, like going from light to black, are often best done by professionals to avoid uneven results or excessive damage.
Hair Health: Dark hair colors can involve more chemical processing, potentially leading to dryness and damage. Ensure your hair is in good condition before coloring.
Long-Term Commitment: Dark colors are challenging to lighten later without significant damage. Be prepared for a longer-term commitment to the color.
Color Fade: Dark colors can fade over time, especially with exposure to sunlight and frequent washing. Consider using color-protecting products.
Color Depth: Decide on the level of darkness you want – jet black, soft black, dark brown, etc.
Personal Style: Consider how the color aligns with your personal style, fashion choices, and overall aesthetic.
Allergies and Sensitivities: Perform a patch test to check for allergies or sensitivities to the hair dye's ingredients.
Consult a Professional: If uncertain, consult a hairstylist. They can recommend the best color for you and provide insights on maintenance and aftercare.
Transition Plan: If you're transitioning from a light to a dark shade, work with a professional to avoid sudden contrasts that might look unnatural.
Temporary Options: If unsure about committing, consider temporary hair color options that allow you to experiment without long-term effects.
Lifestyle and Personality: Think about how the chosen color aligns with your lifestyle, career, and personality.
Conclusion
The choice of hair color that is better for you largely depends on how you want your hair to look and what you prefer in a hairstyle. Black hair with touches of brown or dark brown are both excellent choices, but it ultimately depends on the person wearing it and their personal preference. For example, some people might not like having black hair because they feel that it can make them appear too dramatic when compared to other shades of hair colors.
Reference 1: https://hairstylecamp.com/brunette-vs-black-hair-color/
Reference 2: https://hinative.com/en-US/questions/196940