Last Updated on August 30, 2023 by Reiner Chase
Levi's boasts a longer history since 1853, offering iconic denim. Lee, established in 1889, emphasizes innovation. Levi's covers a broader range of styles, while Lee focuses on workwear. Both have loyal followings, but Levi's higher revenue ($5.8B vs. $780M) indicates greater popularity.
A Comparison Between Levi's and Lee Brands
| | | |
| --- | --- | --- |
| | Levi's | Lee |
| Founded | Founded in 1853, in San Francisco, USA. | Founded in 1889, in Salina, Kansas USA. |
| Product Range | Levi's offers a broader range of clothing which includes jeans, shirts, jackets, and accessories. | Lee primarily focuses on manufacturing jeans but also offers shirts, jackets, and accessories. |
| Price Range | Levi's products tend to be more expensive due to their high quality and brand reputation. | Lee's products are more reasonably priced, offering good quality at a lower cost. |
| Target Market | Levi's targets a demographic that values classic style, quality, and brand heritage. | Lee targets customers who value comfort, affordability, and casual style. |
| Quality | High-quality materials and craftsmanship are hallmarks of Levi's products. | Lee also offers good quality products, especially known for their comfortable fit and durable materials. |
| Availability | Levi's is available globally, both online and offline, with a strong retail presence. | Lee is widely available in most countries and online, but its retail presence is not as strong as Levi's. |
| Environmental Initiatives | Levi's has launched several initiatives aimed at reducing environmental impact, including Water<Less technology in its denim manufacturing process. | Lee is also committed to sustainability, with initiatives such as Indigood that showcases water saving dyeing process. |
The Levis Brand's Background
Levis was founded in 1853 by David S. Strauss, who later went on to open a store in San Francisco, California. At this store, Strauss sold cotton clothing imported from the East Coast. In 1869, Levis Strauss opened a second store in San Francisco and sold imported shirts, pants, and vests. 
Strauss's first product was a simple pair of riveted denim jeans, and a few years later, he took out a patent for them. In 1873, Strauss opened a factory in Los Angeles. He intended to produce raw materials to import them to San Francisco; however, as his business increased, he soon began importing denim from his San Francisco store's suppliers.
Strauss made Levi's first branded clothing in 1873. The original Levi's jeans were straight-legged, which David later changed to a slim fit. In 1890, the company changed its name to Levis Strauss & Co. Strauss passed away in 1902, at the age of sixty-six, and Levi's continued to grow and thrive under the leadership of his descendants.
The brand has a long history of using celebrities in its advertisements, including Marilyn Monroe, Audrey Hepburn, James Dean, etc. Today, the trend continues as the brand uses Kate Moss and Cara Delevingne for its campaigns.
In addition to denim jeans, Levis Strauss & Co. sells women's clothing, men's clothing, children's clothing, footwear, accessories, eyewear, watches, sportswear, swimwear, home furnishings, bedding, etc.
Levi's is one of the most popular denim brands in America. The company sells its products globally via numerous departments, specialty stores, e-commerce sites, etc.
The Lee Brand's Background
Henry David Lee founded Lee in 1873 in New York City, a Chinese American who founded a laundromat in Chinatown. At first, Lee sold used clothing, but the business quickly grew, and Lee could sell new clothing. 
In 1875, Lee opened a second store in New York and soon opened stores all over the country, expanding to Canada in 1879 and in France, England, and Australia. 
In 1883, Lee was able to buy out his partners in the laundromat and founded the Henry Lee Company. The company only sold men's clothing at first, but in 1885, Henry began selling women's clothing. Lee's son, George Lee, joined the company in 1894 and assumed control of the company in 1905. 
The company continued to grow and expand, and in 1916, the company moved to a new location on Seventh Avenue and Fiftieth Street. The owner opened an additional store on Seventh Avenue. By 1927, Lee had grown to over two hundred stores nationwide.
Differences Between Lee and Levi's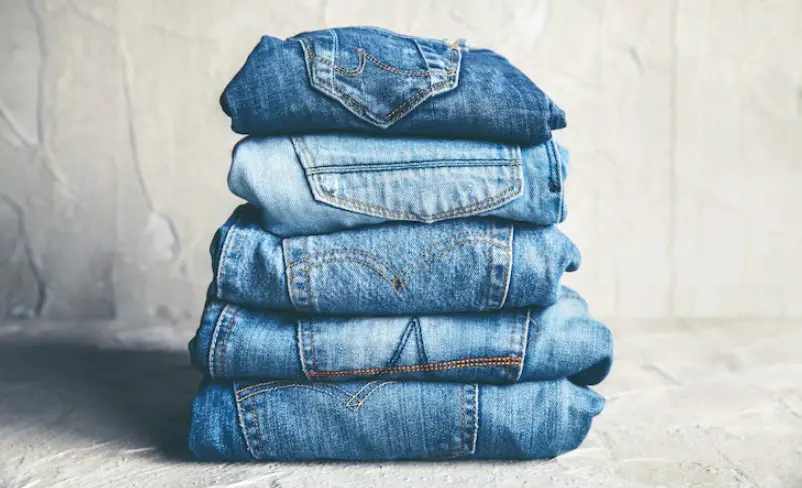 Both Levis and Lee have been around for a long time and have a loyal following. Here are some differences between the brands you should consider when deciding which brand to buy.
Sizes
Levi's is mainly known for its 501 jeans, which the brand has designed to fit slimmer than the typical American waist size of thirty-four inches. Due to this, they are also not suitable to fit those with larger waists.
On the other hand, Lee is known for the slim-fit line, designed to fit most waist sizes.
The jeans' fit depends on a few factors: the rise, the distance from the waist to the crotch, the inseam, the distance from the crotch to the ankle, and the leg opening. 
Both brands' jeans vary in fit, but the overall consensus is that Levi's jeans tend to fit better, are stylish, and look better than Lee's. Although consumers know Levi's and Lee for their quality and durability, Levi's has a reputation for having a slightly slimmer fit. In comparison, Lee is slightly more casual and does not have a reputation for having a slimmer fit.
Durability
The jeans' durability depends on a few factors, such as construction and materials used.
When it comes to differences in durability, the higher price of Levi's is, in a way, an indication of how well-made its jeans are.
It isn't always the case with prices; not all high-priced brands sell quality clothes. Levi's jeans are long-lasting and not prone to tearing easily or having a worn-out look like cheaper ones.
The stitching is also perfect and highly durable, and the fabric is smooth and comfortable.
Lee offers various products, and the prices are relatively affordable, but the quality of their jeans is not as good as those made by Levi's.
Design Differences 
You'll find Levi's jeans in many shades of blue, grey, and black, and their staple color is indigo blue found in many of their jeans styles.
The brand uses the arcuate design and embroiders it on the back pockets, whereas Lee's jeans have a classic lazy 'S' stitching.
Lee offers a good product range, and they have fantastic cargo and cropped clothes that the company designs, which are perfect for summer.
On the other hand, Levi's has better designs for plus-size women because the clothes are in beautiful colors.
Price Differences
The prices of the two brands are different. You can find Levi's on sale for a minimum price, although some of their clothing is pricey since it costs more than a hundred dollars.
Levi's European stores' prices are higher than United States stores.
Lee's pricing is half of Levi's, although there is some variation in between.
Classic Denim
The classic denim in both brands is good, but there are a few differences. Levi's is known for its dark indigo blue color, while Lee is known for its vivid, light indigo blue color. 
Consumers know Levi's dark indigo denim for its quality, comfort, and fit, while Lee's vivid blue denim is known for its style and comfort. 
Ethics
We all know both brands of their ethical operations, although there are a few differences. Both brands are known for their fair-trade practices, but Levi's is known for its children's collection, and Lee is known for its sustainable collection. 
Wash and Care
Both brands recommend washing their authentic pair with cold water inside and hanging dry for the best results. 
However, Levi's says you can wash their authentic pair with light colors, dark colors, and whites, avoiding chlorine bleach.
Levi's Vs. Lee: Which Brand Is Better?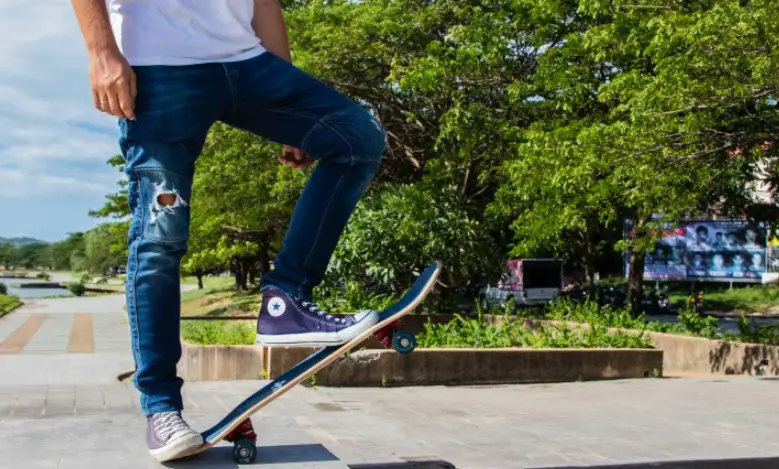 In the end, the question is, which brand is better? Levi's or Lee? The answer is that both brands are great and different in many ways. Both brands have loyal fans who have defended the brands for centuries. It is best to examine their strengths and weaknesses.
Levi's, strengths are slim, straight-cut jeans, while their weaknesses are their higher prices. On the other hand, for Lee, their strengths are slim, tapered styles, while their weaknesses are their lower prices.
Therefore, Levi's is better than Lee when it comes to denim brands, although subjective. Individual taste and preference dictate the choice of the best brand that meets your needs.
References:
https://www.mycasualstyle.com/levis-vs-lee/
https://fashionstuffguru.com/levis-and-lee-brands-which-is-better/