Last Updated on July 23, 2022 by Oscar O. Paquin
Your clothes communicate your personality, level of confidence, and professionalism, so it's essential to know the difference between formal and informal attire. Choosing the right outfit can help you appear polished and confident even if you don't feel that way inside. Choosing the wrong one can have the opposite effect.
How do You Choose the Right Dress Code?
While it's not hard to differentiate between formal and informal outfits, you should still pay attention to your clothes daily. Formal and informal dress codes are the two significant dress codes that exist in modern society, but these two styles aren't as strict as they may seem. The style you choose to wear will ultimately depend on how dressed up you want to look at any given time.
Styling Up the Formal Attire
Formal outfits are reserved for formal occasions such as weddings, funerals, etc. These events call for elegant wear, which typically consists of attire in dark colors (e.g., black tie). You'll often see things like a tuxedo, cape/cloak, or tails, depending on what is being called for.
When you have an event that you think will be dressy but not quite formal, it might be worth checking out the black-tie option, which allows you to show up in your suit if it's more convenient than wearing something fancier.
Try a dinner jacket, essentially a very fancy version of a suit jacket that you can wear with any combination of pants and accessories. There's nothing worse than doing it wrong when it comes to dressing up. Whether you're going for a job interview or attending a gala with friends, here are a few pointers on the dos and don'ts that will help ensure your formal outfit is a successful one:
The Dos
Show off Some Cuffs: A half-inch of shirt should appear beneath your jacket cuff to decide the proper length of a suit sleeve. If it doesn't, your shirt is small, or your jacket is oversized.
Wear a Color Outfit: Just because you're dressed nicely doesn't mean you can't wear color. Sure, you should still keep things classy, but adding a splash of color to your style may suddenly transform a whole ensemble.
Tuck Your Shirt: Men's formal shirts are intended to be tucked in. They tend to have a longer hem in the back that is pinched between your body and the pants when you sit down, preventing the shirt from riding up or getting wrinkled.
 Make sure You Measure Yourself: It's helpful to know your measurements before making a purchase. A well-fitting garment provides maximum comfort and a defined silhouette, ensuring you always look your best. Most of the measures can be taken by yourself; however, it may be easier to have someone assist you.
The Don'ts
Avoid Matching Your Pocket Square with Your Tie: Although pairing your tie and pocket square may be an easy method to coordinate your clothing, it is not. Instead, evaluate the rest of your ensemble first and select a pocket square that complements a color in your tie, jacket, or shirt.
Don't Button up the bottom button: You should never button the bottom button of a suit or jacket. When you have a three-button jacket, button the top one occasionally, always button the middle, and never button the bottom.
Don't Over-accessorize: – Accessories are essential, but they should enhance your ensemble rather than take over. Limit yourself to two or three accessories in each look. When in doubt, think less is more and remove one element.
Avoid Falling short: Is the length of your tie correct? A properly tied tie must reach the buckle of your belt or the waistband of your trousers. Anything else is either too long or excessively short.
How to Rock an Informal Attire
Informal wear is clothing that is worn daily. This design focuses on comfort, relaxation, and informality. Personal expression and comfort take precedence over formality and conformity in informal attire. Tee-shirts, jackets, khakis, jeans, hoodies, skirts, summer dresses, sneakers, loafers, and sandals are examples of informal clothing.
Sportswear and clothing worn for manual labor are examples of informal wear. It is appropriate for wearing on travels, shopping, and casual gatherings with friends. Unless the school has a distinctive uniform, this style is also worn by high school and college students.
Jersey, cotton, denim, polyester, and flannel are standard fabrics used for casual attire. It is not constructed of expensive and formal materials like chiffon, brocade, or velvet. It should not be worn at formal events, weddings, parties, other formal occasions, business meetings, or at work.
It does not mean one ignores how one dresses, but when rocking an informal attire, there are always the dos and don'ts such as:
The Dos
Mix and Match: Wearing an attire in which all of the colors match and no patterns clash might make you appear well-dressed. However, mixing colors that don't go together perfectly, various patterns, or different textures may make an outfit more intriguing and exciting. Doing this can be intimidating at times because you don't want to seem like you picked out whatever you could find, but it makes an outfit fascinating if done well.
Accessorize: For a long time, people discussed overaccessorizing or adding too many accessories. There shouldn't be any worry about over-accessorizing an informal attire. Accessorizing is a simple task that adds the most to an outfit. It might be anything from jewelry, to a hat, as long as everything still matches and looks beautiful together.        
Layering: Layering isn't just a technique to keep warm in the winter, but it also adds more to an outfit. Layering allows you to add new textures, patterns, or colors to simple or uninteresting clothing to make it look fascinating.
Adding a white long sleeve or turtleneck under a short sleeve shirt adds dimension.
Buy a statement sneaker: When one is focused on putting together a decent ensemble, it's easy to overlook the importance of shoes. Shoes, on the other hand, it can dramatically transform an ensemble.
A great pair of sneakers may make an outfit 10x better, especially if you're wearing casual, everyday attire. Everyone ought to have at least one pair of statement sneakers. You don't have to wear them every day, and they don't have to pair everything you own, but having that choice can significantly enhance a casual ensemble. Jordan 1s, Nike Blazers, and platform Converse are all hot statement sneakers.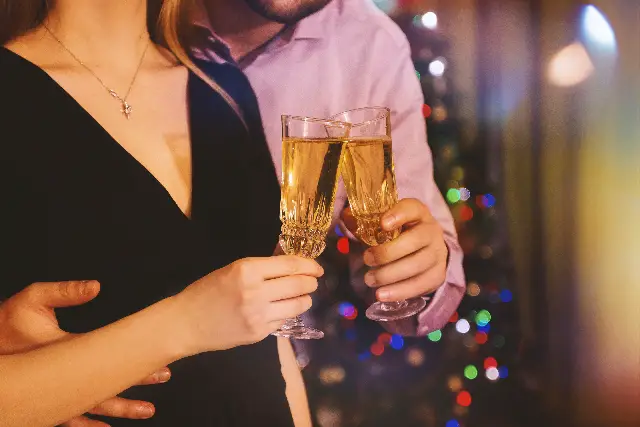 The Don'ts
Don't Overdo It: Mixing and matching are enjoyable and add interest to an ensemble, but you don't want to appear as if you are dressed in the dark. One color, texture, or pattern should be the central focus, and the other should be more subtle to mix and match appropriately.
You would also not wear plaid pants with a cheetah print top, but if the cheetah print were more subtle, perhaps as an undershirt or even a scrunchie or headband, the patterns wouldn't appear as forced.
Forget about shoes: People frequently choose to clothe and then throw on whichever shoes look well with them. On the other hand, Shoes are just as vital as the dress. Wearing great clothing and then throwing on whatever random shoes look well may completely derail the outfit and make it appear disconnected.
If this is a problem for you, try planning your outfits around your shoes rather than your shoes around your outfit, as you will be making a conscious effort to make your outfit and shoes look more coordinated.
When it comes to dressing, be it formal or informal, make sure the outfit you are putting on makes you comfortable. Also, know the style and fashion to be easy for you to pair the outfits for different occasions.