Last Updated on August 29, 2023 by Reiner Chase
Gucci manufactures its clothing in Italy, emphasizing Italian craftsmanship. Luxury brands like Gucci often produce items in their home country for quality control and authenticity. This aligns with the brand's commitment to Italian heritage and expertise in fashion production.
What is With a Brand and Where Their Products Are Made?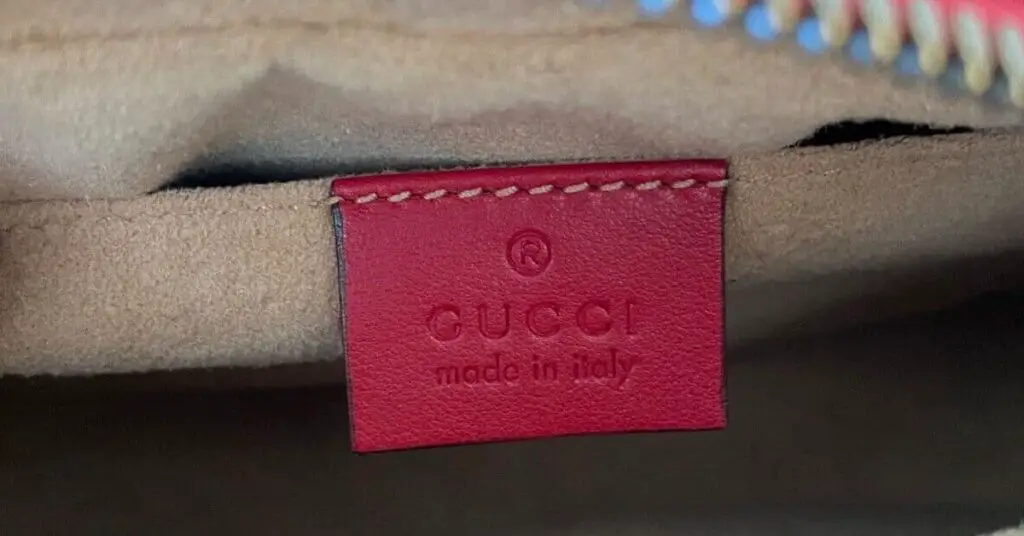 Given the popularity of high-end fashion, many people are curious about where top clothing brands like Gucci manufacture their clothing. With so much demand for their products, it's fair to wonder where these luxury brands produce their garments. Do they have their factories or they outsource production to other manufacturers?
Beyond personal style, they identify which brand you prefer and can often indicate your lifestyle and social status. Some brands like Ralph Lauren, Calvin Klein, and Armani are more aspirational than others.
While anyone can enjoy a ten-dollar t-shirt from Old Navy or a two-hundred-dollar pair of jeans from Topshop, knowing which brands align with your values can help you make informed decisions when purchasing clothes in the future.
Brands and Their Countries
Clothing manufacturers often make goods in countries where labor is relatively cheap, fabrics are readily available, and the government offers significant tax breaks to motivate manufacturing at their plants.
As a result, Gucci garments are made in various countries, including Spain, Italy, China, India, and Bangladesh, where labor is cheap. Some clothing brands like Calvin Klein have been accused of using child labor in their production.
While these countries may have the infrastructure for large-scale garment production, worker rights and safety regulations are often less strict than in developed nations like the United States, the United Kingdom, and Western Europe.
Gucci Made In Italy
While Gucci produces other garments in countries such as China, the brand's classic designs are still made in Italy. The Gucci fashion house was founded in Florence, Italy, in 1921, and the brand's Made in Italy label reflects that long-standing connection to the country.
Gucci's Florentine production facility produces various products, including handbags, apparel, fine leather goods, fragrances, eyewear, and other accessories. Gucci's Italian production represents the brand's commitment to quality and handcrafted excellence.
Gucci's use of Italian fabrics and craftsmanship reflect the brand's roots as a top fashion house.
Gucci Made In Spain
In addition to garments made in Italy, Gucci also produces some clothing in Spain. Gucci opened a production facility in the Spanish city of Avila in 2017, a location that is known for its tradition of handcrafted leather goods.
Gucci's Spanish facility manufactures casual apparel, footwear, handbags, and small leather goods. Gucci's decision to open a production facility in Spain may have been influenced by the country's relatively low labor costs and proximity to Italy and the Gucci home office.
Gucci Made In China
While Gucci garments made in Italy and Spain represent an ideal of quality craftsmanship and beautiful design, Chinese-made Gucci items are often viewed as cheaper, lower-end replicas of consumers' core products.
Gucci's Chinese production facility is located in the coastal city of Wenzhou and produces various products. Gucci's Chinese factory has often been in the news for labor disputes, as workers have protested conditions at the plant.
Gucci Made In Costa Rica
Some of the products are also produced in Costa Rica. The Costa Rican production house opened in 2011 and produced a wide range of apparel, footwear, and much more.
Gucci's use of Costa Rican labor has received praise from labor rights groups. The company has implemented a worker's council to provide input on the factory's operations and address worker grievances.
Gucci's decision to open a production facility in Costa Rica is influenced by the country's low labor costs, proximity to the United States, and available natural resources for textile and leather production.
Gucci Made in Macau
Gucci also has some production done in Macau, located in Southern China, and it is a particular administrative region governed under Chinese law.
Gucci's Macau facility produces different products, and the decision to open a production facility here is influenced by the country's relatively low labor costs. Also, Macau has the availability of natural resources for textile and leather production.
Gucci Made In Thailand
In addition to garments made in Italy, Spain, and Macau, Gucci also produces various items in Thailand. Gucci's Thai production facility is located in the coastal city of Pran Buri and produces footwear, and handbags, among other accessories.
Some consumer rights groups have criticized Gucci's use of Thai labor. The company has been accused of using child labor and failing to comply with local labor laws.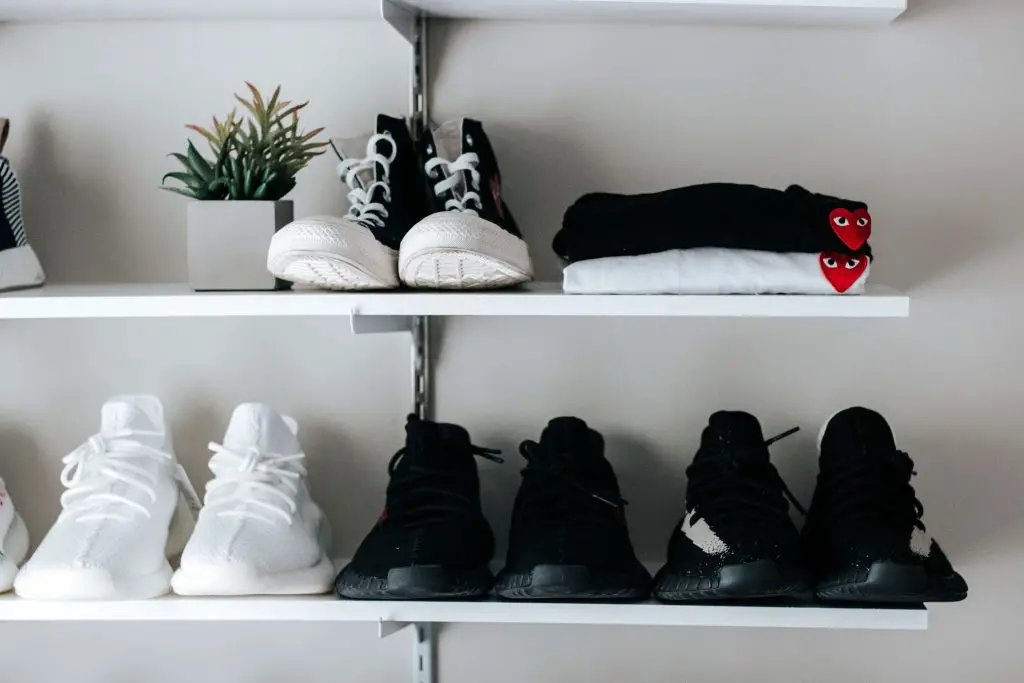 Gucci Made In Philippines
Some of Gucci's products are manufactured in the Philippines. The production facility is located in Metro Manila and produces apparel, handbags, and other products. Gucci's use of Philippine labor has received praise from local government officials and labor rights groups.
The company is known for its collaborative approach to working with the local government and has implemented various social responsibility initiatives in the Philippines.
How Many Gucci Items Are Produced Each Year?
Gucci has been producing high-quality garments for more than ninety years. While production rates vary yearly, Gucci has produced over forty million garments since 2010.
Gucci garments are produced to meet consumer demand throughout the year, and production levels are often adjusted based on the season. Given the rapid pace of garment production, it's essential to be aware of the conditions under which garments are made. Gucci garments made in Italy are produced in unionized facilities with a higher standard for worker rights.
Why Do Top Brands Manufacture Their Products Outside of Their Country of Origin?
There are a few reasons big brands manufacture their products outside their country of origin. They include:
Cost
Many countries have lower costs for materials, components, and labor than they do in Western Europe or North America. For example, Mexico has been actively courting fashion brands to manufacture there because manufacturing labor is significantly cheaper than in either China or Indonesia.
On top of that, most countries have incentive programs to lure foreign companies. Mexico offers a hundred percent income tax exemption for up to ten years.
Quality Control
If you're producing high-end clothing, you want to ensure that your factories can produce at high levels of quality. Brands often work with independent manufacturers who work directly with them instead of through an agent or broker to ensure high-quality standards. It makes designers visit their factories frequently and have direct oversight over overproduction.
Other Brands Made by The Same Companies
Given the rising tide of anti-globalism sentiment, consumers pay closer attention to where their clothing is manufactured. As a result, many people are familiar with many brands made by the same companies.
Gucci, for example, is owned by the French luxury conglomerate Kering, Inc., and produces products for several other brands such as Balenciaga, Stella McCartney, and Alexander McQueen. Gucci also produces apparel and accessories for the Italian brands Bottega Venetta and Carven.
How to Determine Where Clothing Is Manufactured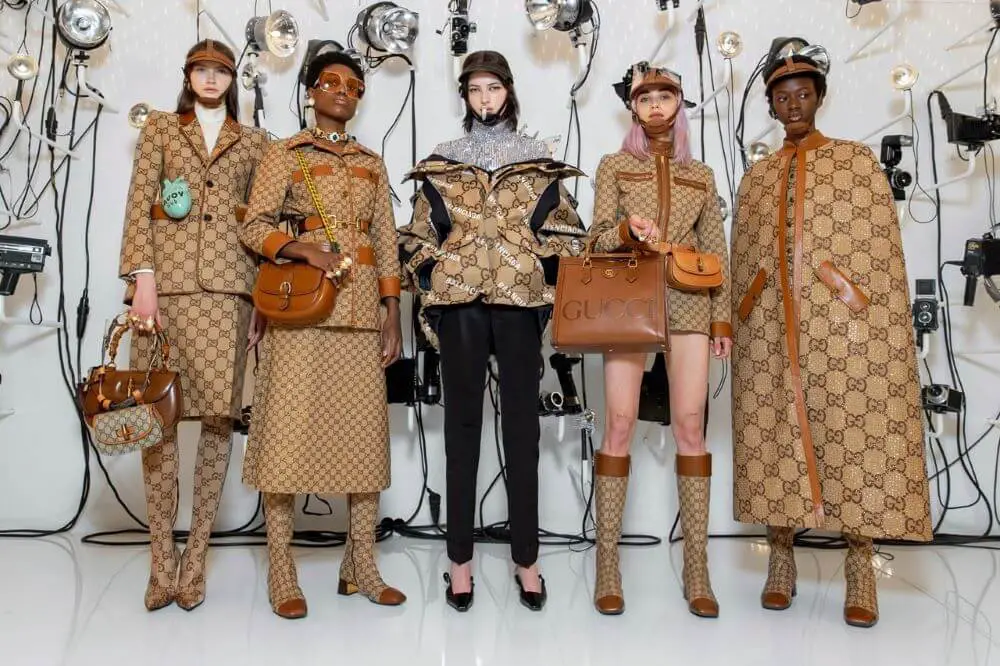 In today's world, consumers are more ethically conscious than ever. The location of where their clothes come from is a critical piece of information to them as they strive to understand what level of sustainability and fairness is involved in the manufacturing process. Here's a list of methods on how to determine where your clothing is manufactured. 
1. Check the Label
A simple and straightforward way to determine where a garment was made is by checking its clothing label. This tag is usually located behind the neck or along the side seam of the item.
2. Examine the Barcode
Sometimes, the first few digits of a product's barcode can tell you in which country the item was manufactured. However, this code can sometimes indicate the location of the brand's headquarters, not where the physical product was made.
3. Utilize the Brand's Website or Customer Service
Some brands provide detailed information about their manufacturing processes on their official websites. For brands that don't provide such information, consumers can contact their customer services for queries about specific products.
4. Look for Certifications
Global labor standards certifications can also provide a clue about where and how the products are made. Fair Trade Certified, Global Organic Textile Standard (GOTS), and Worldwide Responsible Accredited Production (WRAP) are some examples.
5. Research the Brand
Searching for third-party reports, press releases or news stories can also provide information.
6. Use Mobile Applications
Apps such as 'Good On You', 'Fair Fashion?', and 'aVOID' let you scan barcodes or search for specific brands and offer details on manufacturing locations and ethical practices.
By applying these methods, consumers can promote ethical purchasing habits and contribute to sustainable development by supporting brands that follow fair labor standards.
References:
https://www.afashionblog.com/where-are-gucci-products-made/
https://madefind.com/where-is-gucci-made/