Last Updated on October 9, 2022 by Reiner Chase
The perfect shirt colors to wear with black jeans include white, off-white, blue, and pink shirts. The dark color of your jeans instantly makes everything you wear, whether a white or blue shirt, look more fashionable. So, it doesn't take much effort to make this pair of jeans look cool. With so many shades, patterns, and designs available, you may be wondering how to narrow your search. Here are six perfect shirt colors to wear with black jeans, so you can start doing it right away!
Choosing the Right Shirt Colors to Wear with Black Jeans
Regarding black jeans, the possibilities are endless. But no matter what you wear, you want that perfect shirt color that complements your ensemble. Whether in a professional setting or just looking for something chic and casual, we've got the perfect colors for you.
Below are some color shirts that will compliment black jeans:
A White Shirt
You can opt to wear just about any color shirt with black jeans, but white is one of the most versatile colors and is perfect for any occasion. It's completely acceptable to wear a white shirt tucked into black jeans or un-tucked over them.
There are many ways to style this combination, such as pairing your white shirt with a dark blazer, sneakers, and a leather belt or wearing it untucked over an off-the-shoulder neckline dress. No matter what you do, you're sure to look stylish!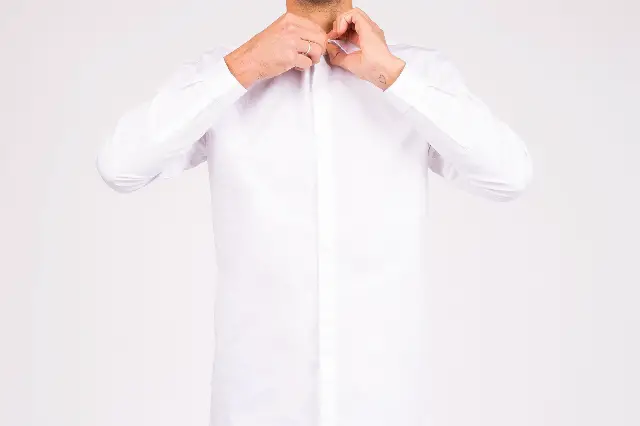 Off-White Shirt
Dress up your black jeans and off-white shirt combination by adding a pair of pearl earrings. These will bring out the colors in your outfit while also giving you a bit of an edge.
If you're looking for something a little more casual, try wearing an off-white blouse with the same jeans. This more relaxed look is perfect for running errands or grabbing lunch on the weekend.
You only need some nude heels and bright lip color for both looks to finish it off. You'll be ready for anything!
When feeling girly, wear an off-white turtleneck sweater with black jeans. The turtleneck sweater makes your waistline seem slimmer while accentuating your chest and shoulders, which provides extra coverage when you go outside without a coat. It's chic enough to wear during the daytime at work but dressy enough to wear at night!
A Blue Shirt
Blue is a fantastic choice because it's dark enough to match the hue of your denim but also light enough, so it doesn't overpower your look. Plus, this hue can range from navy blue to lighter baby blues, so there are plenty of options for those who want a less intense color.
A great choice is the Halogen Lace Front Blouse if you're looking for a blue shirt that goes well with black jeans. This top has a slightly sheer lace front, perfect for showing off your favorite camisole or tank top.
In addition, the back of this blouse features an asymmetrical hemline design. The Halogen Lace Front Blouse is offered in five different colors, and the sky-blue color is sure to be perfect for pairing with black jeans during summer.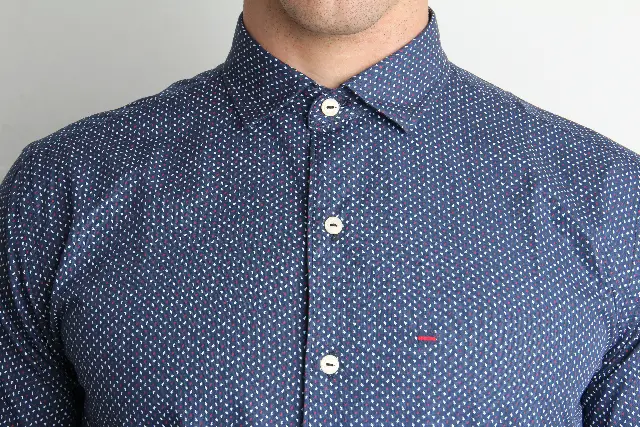 A Purple Shirt
Purple is a great way to add a dash of color without going overboard. It's also the perfect deep color worn year-round, so you won't have to worry about your look aging quickly.
You can pair this shirt with jeans, black pants or a pencil skirt! The bottom line; get creative and mix it up! Mixing prints, textures, and colors are always fun to wear and try on! One never knows what new style will come from experimenting with different styles.
A Pink Shirt
Pink is always a chick color popularized by Victoria's Secret. The bright hue can complement any skin tone and, when worn with black jeans, will make you feel empowered in your feminine power.
If you want something edgier, style your look with complementing earrings. A tight fishnet will also make you stand out. What color Shoes will complete this look? Consider picking up some pink pumps or strappy heels, the same color as the shirt. Finish off the ensemble with complementary jewelry like a necklace or bracelet.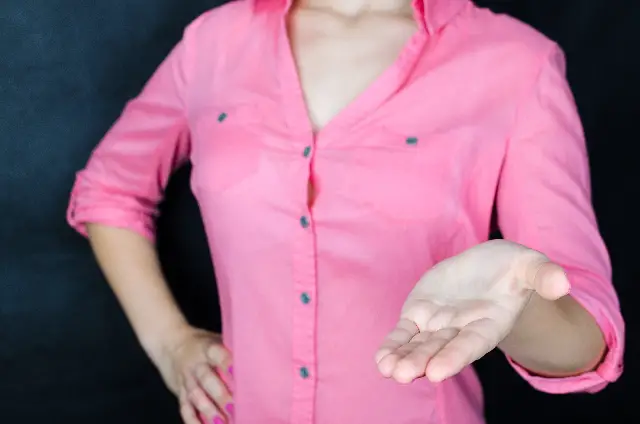 An Orange Shirt
Orange may be one of the perfect colors to wear with black jeans. The contrast makes you pop and stand out while maintaining a sense of sophistication. The color elevates your outfit, but it's not too bright or overwhelming.
It can work for a day look as well as an evening look. For example, if you were going on a date night and wanted to dress up your jeans in something fancy, wearing an orange shirt would give your date something to look at (and take in) while still feeling more dressed down than usual.
If you want to maintain your casual vibe on the weekends, you could wear this color with some chunky boots and feel cool yet together at the same time. The color pairs well with other shades like dark blue denim, light gray denim, and tan jeans and always stand out.
You'll have many options for picking the right shade of orange that fits your style.
Frequently Asked Questions about the Shirt colors to Wear with Black Jeans
What Determines the Shirt Color I Will Wear with Black Jeans?
One significant factor determining which shirt color you'll wear with black jeans is the style of your jeans. There are three types of fits when it comes to jeans: flare, straight leg, and slim fit.
Flared jeans look best with a blouse and cardigan, while slim-fit jeans go well with a sleek blouse or top. If you're wearing straight-leg jeans, any shirt can look good, whether it's layered or not.
Can I Wear a Black Shirt with Black Jeans
Do black jeans go with black shirts? The answer is yes, but other colors will look better. To figure out what color shirt goes well with black jeans, start by asking yourself if the event you're attending has a dress code. If not, then any color shirt would look great. If there is one, make sure you pick a shirt that either matches the dress code or complements it.
Which Shoes Complements a White Shirt with Black Jeans?
If you're looking for a shoe that works well with a white shirt and black jeans, you'll want to go for something neutral. The best option is sandals or slippers in either brown, tan, or beige.
Another option is a pair of sneakers or loafers in gray. Brown boots are another great choice, as are any other shoes in the same shade of brown or tan. You can also wear dressy shoes like oxfords to give your outfit a more formal look.
The Bottom Line
Black jeans go with everything and can be paired with any color shirt. However, sticking with neutral colors is ideal because they are more versatile. Here are some other ideas: white, off-white, orange, navy blue, pink, or purple.
All these colors will work well because they're bold enough to stand out against the black jeans without competing for attention.
References :
The Coolest Shirt Colors to Wear with Black Jeans
https://www.buyandslay.com/what-shirt-to-wear-with-black-jeans-female-